Adam Dudding and Eugene Bingham spent 18 months investigating the tangled history of Centrepoint. The stories they heard from former residents were startling – but not always in the way you'd expect.
The Commune is a 12-part Stuff podcast produced and edited by Adam Dudding and Eugene Bingham.
GET THE PODCAST
The Commune contains discussion of themes that some people may find distressing. Click here for a list of support services and helplines.
entrepoint, a commune which spent 20 years basking in its own notoriety and brimming with controversy, holds an infamous place in New Zealand history.
And yet, there is no such thing as the story of Centrepoint.
There are, in fact, thousands.
While we were researching and reporting the new Stuff podcast The Commune, we were told, time and again, that there were as many stories about Centrepoint as there were people who ever had anything to do with it.
For every child who suffered abuse at the community, there is someone else who will tell you of the fun times they had growing up there.
For every adult who refuses to speak – out of guilt, shame, distrust or bitterness – there is someone else who will tell you the therapy and sense of togetherness Centrepoint offered enriched their lives.
Which is not to diminish, for a second, the crimes and cruelty that happened at the place.
The name Bert Potter, Centrepoint's spiritual leader, is rightly synonymous with the sexual assault of children.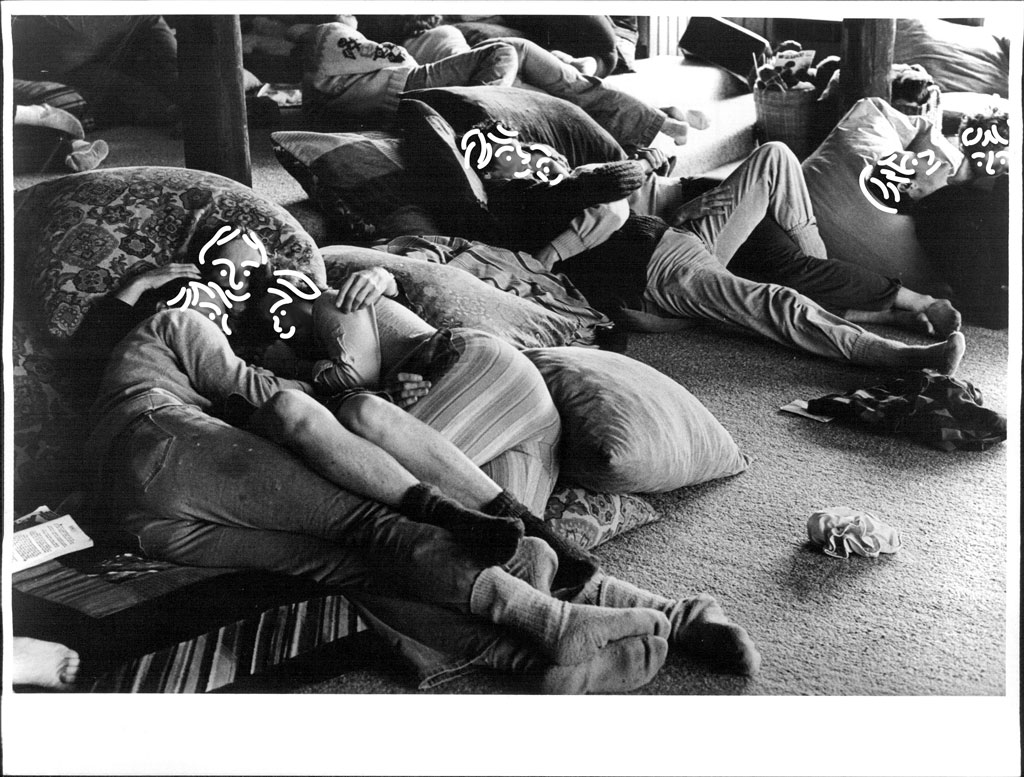 Centrepoint opened in 1978, at Albany on the outskirts of Auckland's North Shore: a commune which had therapy and a liberal attitude to sexuality at its heart.
By the time the commune finally ground to a halt in 2000, Potter and some of his acolytes had been sent to prison for child sex offences, drug crimes, or perjury.
The guru had led many of his respectable, middle-class flock of followers to hell.
The Commune tells that black and white story.
But it also tells the grey – the more nuanced, complex stories of Centrepoint's former residents, and those who interacted with it.
For the children of Centrepoint in particular, the black, white and grey are often all messed up. Many experienced the best and the worst of life in the commune.
enee was nine years old when she first moved there with her older siblings and her mother in the mid-1980s.
Her first impressions were of a place that was fun and exciting.
"It was just this humming, bustling community," she says. "There was so much going on."
Like others, Renee told us that initially it felt like being on a huge school camp – with great food.
"Big trays of lasagna and creamed mushrooms, and on Sundays we'd have pancakes."
Some of the activities were certainly far beyond what you'd expect on a school camp. Renee remembers as a special treat for someone's birthday, the kids got to swim in a giant vat normally used for paper-making.
"They'd made jelly in it and we actually jumped in and swam around – that was epic fun.
"So there was lots of fun peppered in there as well."
The point being, of course, that not everything was fun. For starters, there was Potter. To Renee, he gave off "an old man, kind of creepy-crawly-skin sort of vibe. I would see him coming and in my stomach I'd feel quite revolted".
In interviews with journalists at the time, Potter used to brag about having slept with all the women in the commune – and that was something Renee got teased about early on.
A boy came up to her and said: "Your mum's going to f… Bert".
Renee: "I was like, 'No, she's not. That's disgusting – she wouldn't do that'. I was just repulsed and I asked mum, 'You're not going to f… Bert are you'? She said, 'Of course not'.
"But she would have. Of course she did. They all did."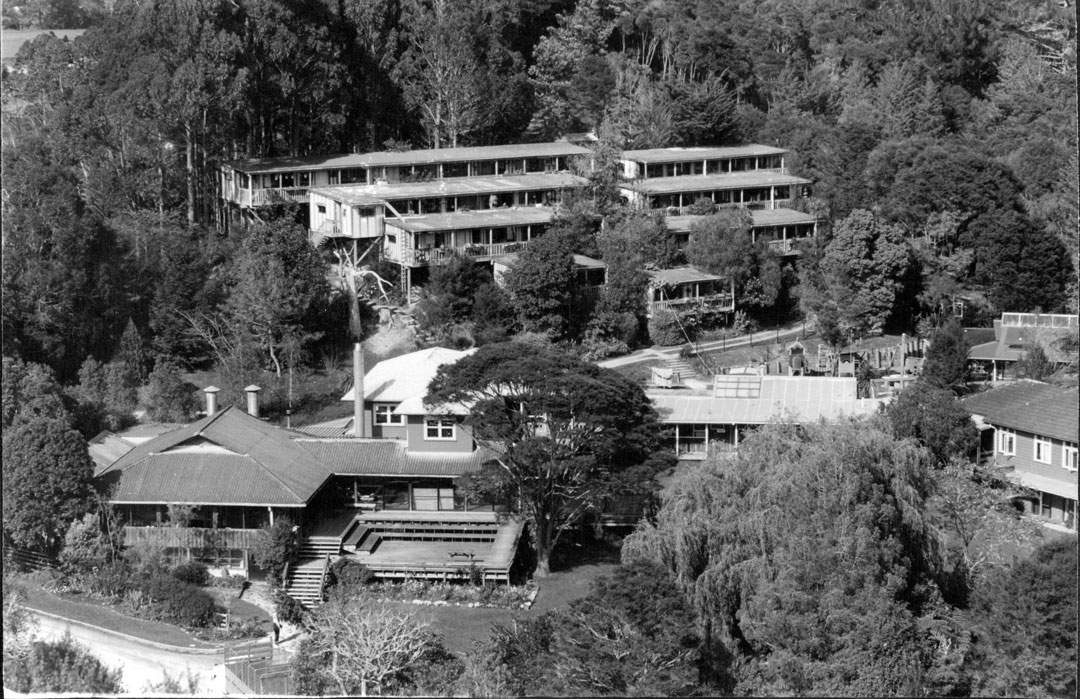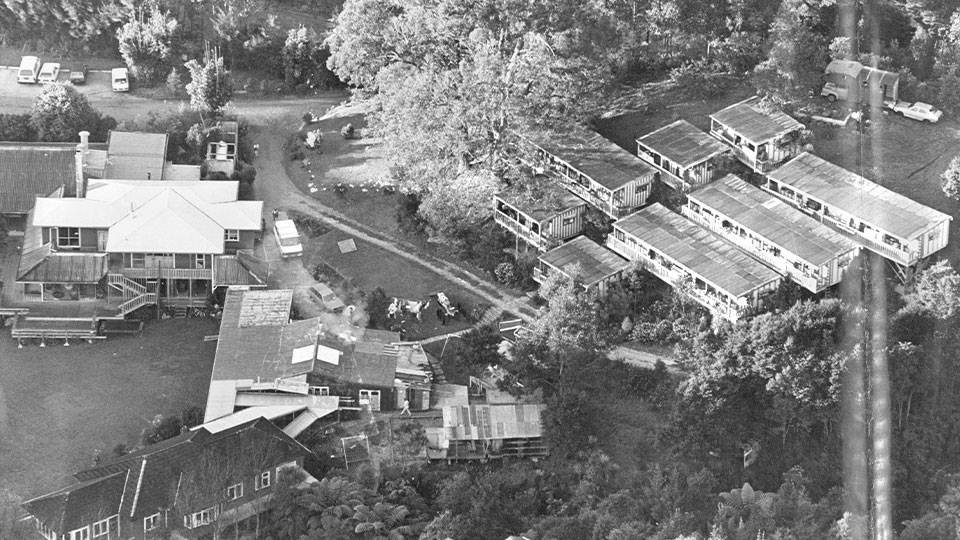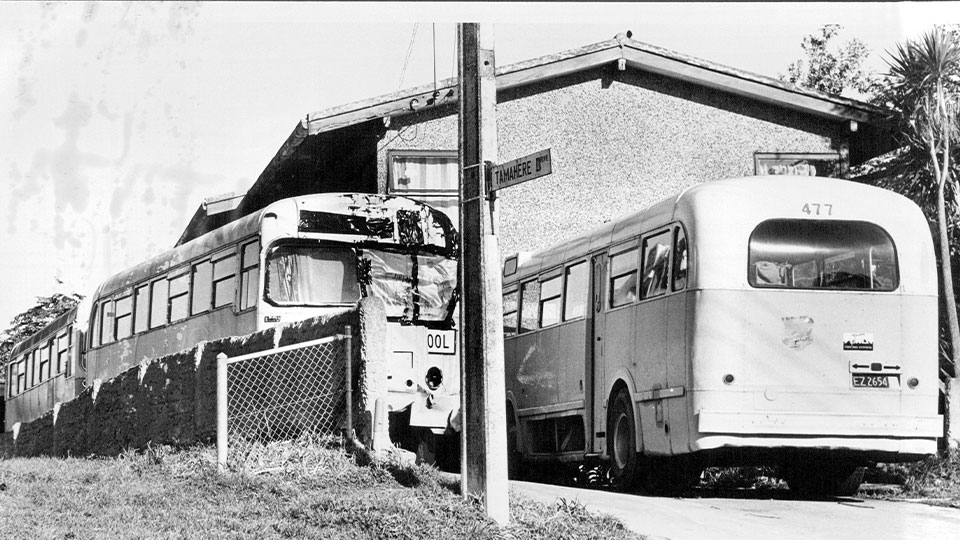 Sex was something that was all around the children, all the time. They would see and hear it everywhere.
Centrepoint – and Potter especially – prided itself on a particular oral sex technique, characterised by a loud buzzing sound.
Renee recalls hearing it all the time as she walked around the community.
"As a kid, it was just like, what the f…? They're all doing it. So it would just be like – bzzzzz, bzzzzzzz – just everywhere."
Later, it emerged the technique wasn't being used only on adults. Evidence heard during criminal trials, and documents obtained in the making of this podcast, show it was also used by Potter on young girls, and Potter also encouraged parents to perform it on babies.
n 2010, Massey University released a study of the adult children of Centrepoint, based on interviews with 29 people.
Some of what they discovered was disturbing.
About a third of those interviewed said they had been sexually abused at Centrepoint; about half said they'd had sex when underage.
Many reported having trouble over the years with alcohol or drugs, and several had been hospitalised for depression or psychotic episodes. The trauma of Centrepoint was far-reaching.
But the study also found that the youngest cohort of ex-Centrepoint kids generally had far more positive memories of the place than older children.
By the mid-1990s, most of the court cases and police raids were over, and the commune was going through a different phase.
Some things, though, were the same, notably the degree of freedom children enjoyed.
"A lot of the kids had a lot of autonomy, probably too much in hindsight. But at the time it was great," says Julian, who arrived in the 1990s, while he was still at primary school.
"There were always kids moving around in a mob and doing their own thing and running to the pool or exploring the bush.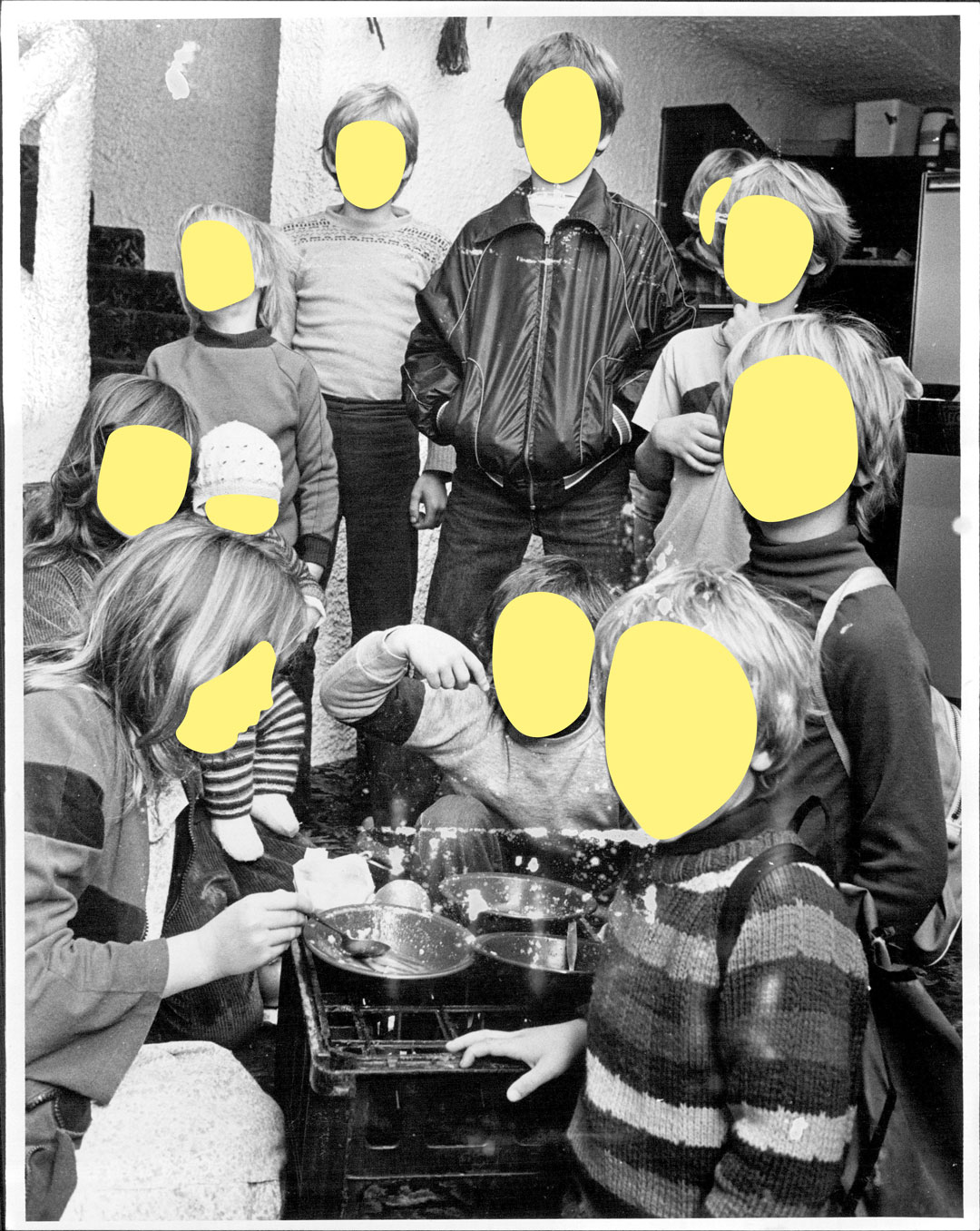 "The adults spent a lot of effort making sure the kids were all entertained so it would have timetables set up for the holidays, things like movie days, ice skating, obstacle courses, day trips, that sort of thing."
Another person who spent a lot of time there in the late 1980s and 1990s, Nate, remembers going to lots of concerts. His favourite was Pink Floyd, one of a number of Western Springs gigs the community would go along to, travelling down the motorway in a Centrepoint bus.
"We didn't have tickets, we just jumped the fence – U2, Metallica, AC/DC, Red Hot Chilli Peppers – music was a big part of Centrepoint."
Most of the time, though, kids were just getting by much like their peers – getting up, eating breakfast, and going to school. Except all those things came with a Centrepoint twist.
Breakfast was served in a large area called the KDR – kitchen dining room – and Nate says at first he would go hungry because he wasn't used to just helping himself to whatever he wanted.
The same went with clothes – Centrepoint operated a system of communal clothing.
"You'd go to the clothing room and if you're not fast enough you don't get the decent clothes," says Nate.
And then, to get to school, the kids would ride on Centrepoint buses. It meant that, at school, "everyone knows who you are".
Not all kids were comfortable with that. Because, from the start, Centrepoint had a reputation.
As Julian told us: "I wouldn't meet someone for the first time and say, 'Hi, do you know of that sex commune down the road? Yeah, that's where I live'."
And in light of the crimes that happened at Centrepoint, that reluctance or hesitation at being associated with it gets even more complicated.
But it's tricky, she says.
When people have been sent to jail for harming other people you know, it's hard to talk about good times.
While she was living there, the woman says, community members convinced her nothing bad had happened at Centrepoint. "We were told nothing was true when accusations were made, and when it reached the media we were again told it was all lies," says the woman.
Besides, she says, "I have some really fond memories of the people. Not everyone who lived there was bad, and I think this needs to be acknowledged."
For her, there were many cherished friendships."I basically got to hang out with my friends all the time. Isn't that every teenage dream?
"We would hang out in each other's rooms, have parties, go for long walks, go swimming, drink alcohol, make up dance moves to our favourite songs, talk about books or movies, or guys we liked. Just typical teenage stuff."
She remembers coming home from school on hot summer afternoons, and walking straight into the fridge with her friends.
"Yes, we had a walk-in fridge and freezer! We also had a huge Olympic-sized swimming pool that we could've cooled down in, but the walk to the fridge was closer and easier."
In an email to us, she lists other fun memories – eating jelly crystals stolen from the kitchen, for example.
But even though the point of her email is to affirm the fact that some former Centrepoint kids have these kinds of good memories of the place, she acknowledges that the commune still exerts a dark gravity on her. She writes that just the other day she drove along Oteha Valley Rd in Albany, past the place that used to be Centrepoint, "and realised that every time I'm in this area I get a feeling of anxiety and unease.
"Sometimes I don't want to think about Centrepoint at all, and writing this stuff, albeit very innocent, is still quite hard for me."