The sex crimes against children at Centrepoint were almost an open secret – but it took decades for justice to be served. Why couldn't they be stopped sooner?
The Commune is a 12-part Stuff podcast produced and edited by Adam Dudding and Eugene Bingham.
GET THE PODCAST
The Commune contains discussion of themes that some people may find distressing. Click here for a list of support services and helplines
hen Derek Firth and his family moved onto their new section on the rural outskirts of Auckland in the 1980s, they knew the neighbours were "a bit unusual".
"But it was of no consequence to us at all," he tells Stuff's podcast, The Commune.
"There was an awful lot of emphasis on sex, but that wasn't an issue."
In fact, at first it seemed the strangest thing about his new neighbours was the way they shared their clothing: in the mornings, it was first up, best dressed, or else you just mixed and matched what was available.
"So they often looked like boiled lollies when they were walking around."
Firth's neighbours were members of Centrepoint, a community led by spiritual leader Bert Potter. When it first moved onto its bush-covered property at Albany on Auckland's North Shore in 1978, there were 25 original members. But the numbers quickly grew and by 1981, about 140 people were living there.
And they were keen on even more expansion - which is when Firth and other neighbours reacted.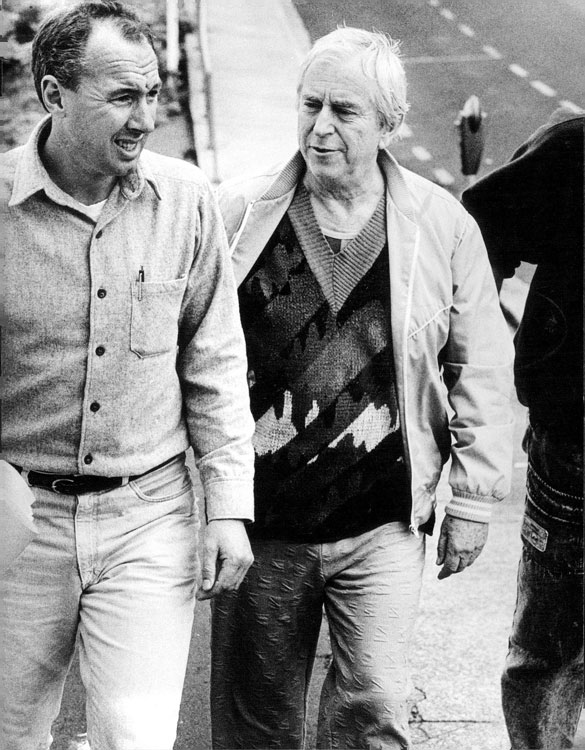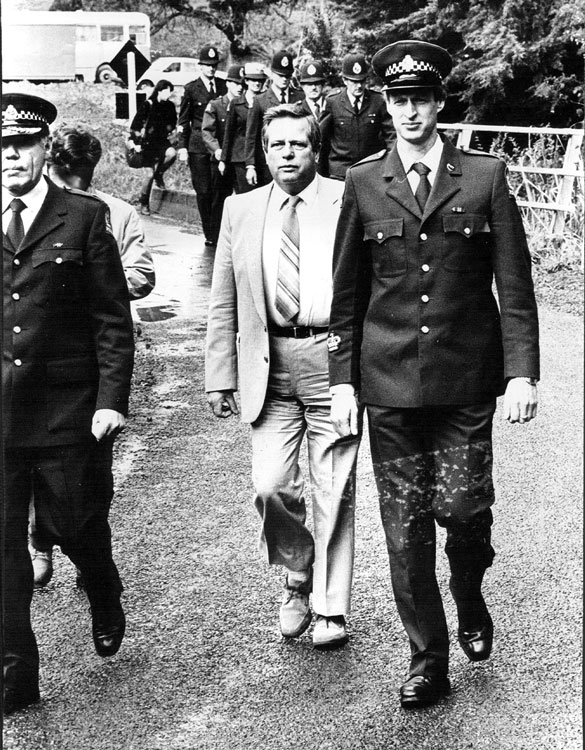 Neighbours mounted an opposition to the community and spent several years fighting Centrepoint through one of the most extraordinary series of battles local government in Aotearoa had ever seen; a clash of cultures that encompassed religion, sex, philosophy, psychology and legal fireworks.
And what the opponents of Centrepoint dug up was shocking.
Firth says they had gone out of their way to find evidence to convince the local authorities and the courts that Centrepoint should not be able to grow, that, in fact, there was something deeply wrong with the place.
And what was this evidence?
Firth said it centred around the fact that teenagers and younger children were subject to sexual predation.
"And we had plenty of evidence of that."
The story of what happened with that evidence, and how it was dealt with, forms part of Stuff's 12-part documentary podcast on Centrepoint, The Commune.
Because the fact is that despite what Firth and others made public, and despite a series of police investigations, Potter and others at the community got away with the sexual abuse of children for years.
It wasn't until 1991, 10 years after those council hearings, that Potter was charged with crimes against children as young as two.
If it was so widely known that abuse was happening, how was it able to carry on? Why wasn't it stopped much, much earlier?
ack in the early 1980s, Ray Van Beynen was a young cop working and living on the North Shore. He'd heard about Centrepoint, but initially wished them luck in their endeavours to find a better way of living.
It wasn't until information started coming across his desk about drug use at the commune that he took a professional interest. As the detective with responsibility for policing drugs on the North Shore, he started to investigate.
"I was picking up some stuff around the use of drugs, a little bit about the sex stuff, but more around the use of drugs and on a scale; not just smoking a bit of weed: we're talking class A drugs," says Van Beynen.
At the same time, a colleague of Van Beynen's, Dene Thomas, was investigating allegations about sexual abuse. Things came to a head around the time a former member gave a lengthy statement about Potter and child sexual abuse.
Newspapers were covering the claims – one headline read: "Kiddie-Sex Cult Exposed".
Centrepoint's future seemed perilous.
And then a strange thing happened, as Van Beynen tells The Commune.
One afternoon, he and Thomas were called up to a superior's office.
"Which was unusual in itself, because we very rarely had much to do with the man at all.
"But when we popped up to the office, there was Potter sitting in the office taking tea and bickies."
The very man they were investigating for sex and drugs was having an amicable chat with one of their bosses over tea and biscuits.
Van Beynen and Thomas were told to leave Centrepoint alone, as Van Beynen tells it: "Nothing to see here, you're harassing this man, you need to turn your attention to other things."
Any interviews with alleged victims of sexual abuse were to be carried out in the presence of Potter. It is hard to imagine any other situation where the alleged perpetrator would be allowed to sit in with the victim as they spoke to police.
The investigations, though both still in their early stages, were thwarted there and then.
"Things dried up," says Van Beynen. "Potter … went back and he told [the members of the commune] in no uncertain terms, nobody is to talk to the police. We need to tighten right up. And so it became quite closed. It was a very open community. Now it became quite closed. Why? Because they had things to hide."
o, why on earth would a senior officer behave like that?
Years later, the officer was arrested himself and charged with child sex offences. He was granted name suppression, which continues even though he is now dead.
Van Beynen says this revelation made him question the officer's motives even more.
"Could he see what Potter was about, or was he acting in some other way?"
But there's no evidence the pair colluded together against children, or that the officer visited Centrepoint.
"I think it was just one recogising the other - they were certainly pretty cozy in his office."
Van Beynen says there are other factors you need to consider, too.
"I'm not defending [the officer], but I think, too, that the media were certainly on Potter's side and I think [he] thought, 'Oh, I don't want us to be made to look bad from a media perspective. So let's just dampen this down'."
It's certainly true that for all the negative headlines, Centrepoint got its share of fairly positive coverage. In much of the reporting about the battles before the council, they were portrayed as the "little battler".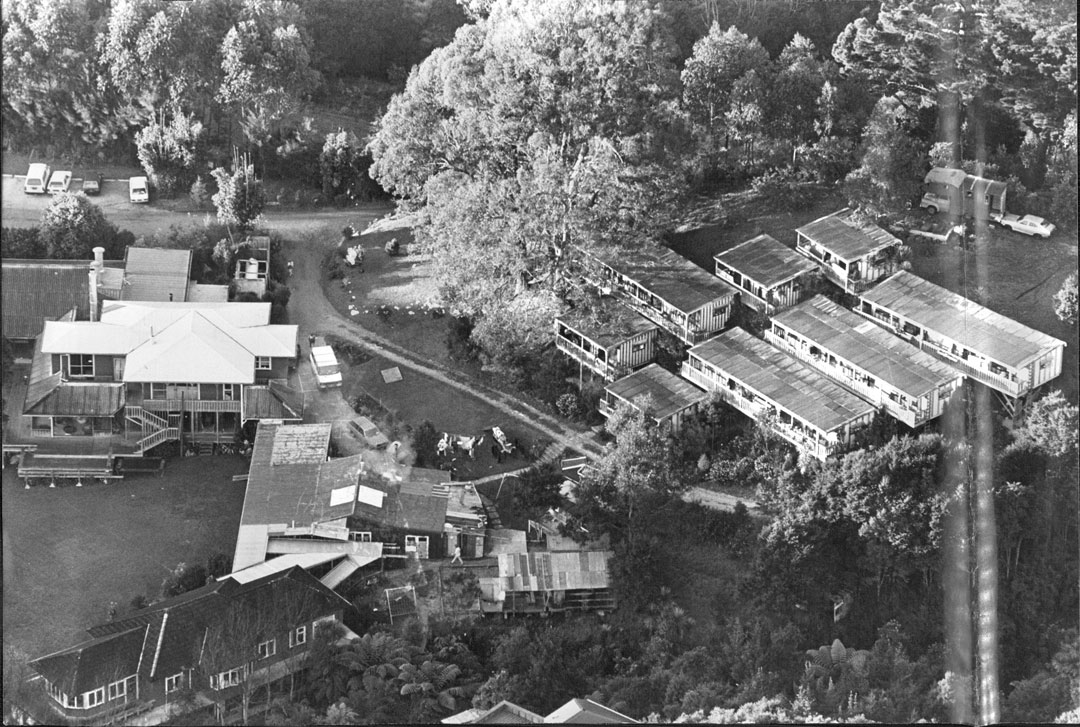 Former journalist Philip Alpers who produced a documentary about Centrepoint for Television New Zealand's religious programme, Credo, says many New Zealanders wanted to give the commune a fair go.
"I think there was a great reluctance to criticise Centrepoint from a large segment of society who believed in tolerance and being forgiving and letting people live their own lives, especially back in those days.
"I think New Zealand's clearly addicted to that – to try not to be unfair. And I think that was the main attitude to Centrepoint. It was certainly mine."
uring reporting for the podcast, Stuff uncovered evidence of another police investigation which went nowhere.
We spoke to a woman who, as a girl living at Centrepoint, told a parent living outside the commune about a friend who was being sexually abused. The parent told police, who then interviewed the daughter.
Documents obtained by Stuff corroborate this sequence of events. In one, a woman says that Potter told the community that if he was ever questioned about the abuse of the girl he would "lie like a flatfish".
But it appears the investigation – which was not carried out by Thomas or Van Beynen – stalled without anyone ever being charged.
Years later, the girl who was the alleged victim in the complaint was one of six former children of Centrepoint who gave evidence in successful prosecutions against Potter and others.
ut that was all to come. Back in the 1980s, the fact the police investigations had not resulted in any charges being laid, meant authorities like the council were unable to act on the allegations brought forward by the community's opponents.
It seems unbelievable that this could happen - that sexual abuse, or at least allegations of it, can be an open secret, and yet nothing happens.
Centrepoint founding member Barri Leslie says you have to remember the context of the time, too.
It was hard to get people to take allegations of sexual abuse seriously. Even adult women who reported being raped would often find their cases went nowhere.
Leslie says she knows of women from around that time who reported being raped as teenagers "and being told what sluts they were and go home".
n the police side, Van Beynen was desperate to find a way to get the evidence he needed to bring Potter to justice.
Remember, he says, it is actually quite hard to break open a cult.
"You're dealing with an adversary who is determined, well-resourced, has a lot at stake and probably quite enjoyed the game of it as well – bucking the system, all that stuff."
In the end, it was Van Beynen's determination which saw Potter arrested. In 1989, Van Beynen had moved from his role on the North Shore to be a sergeant on the Auckland Drug Squad.
With greater freedom, away from the previous superior, he began investigating drug crimes at Centrepoint again. And this time he had more success.
Potter was convicted on serious drugs charges – he was supplying drugs to people in the community, including teenagers – and sent to prison.
This was the breakthrough police needed. With Potter out of the way, people felt more free to talk.
Van Beynen says after Potter was convicted there were suddenly many more people coming forward to police, especially young people.
"The way they explained it to me was, he was a god or demigod," says Van Beynen. They had come to believe Potter was almost untouchable, "so they were very surprised and shocked that the establishment [...] or the law would intervene and be successful".
Once they realised Potter wasn't untouchable, says Van Beynen, they saw that the time had come for their voices to be heard.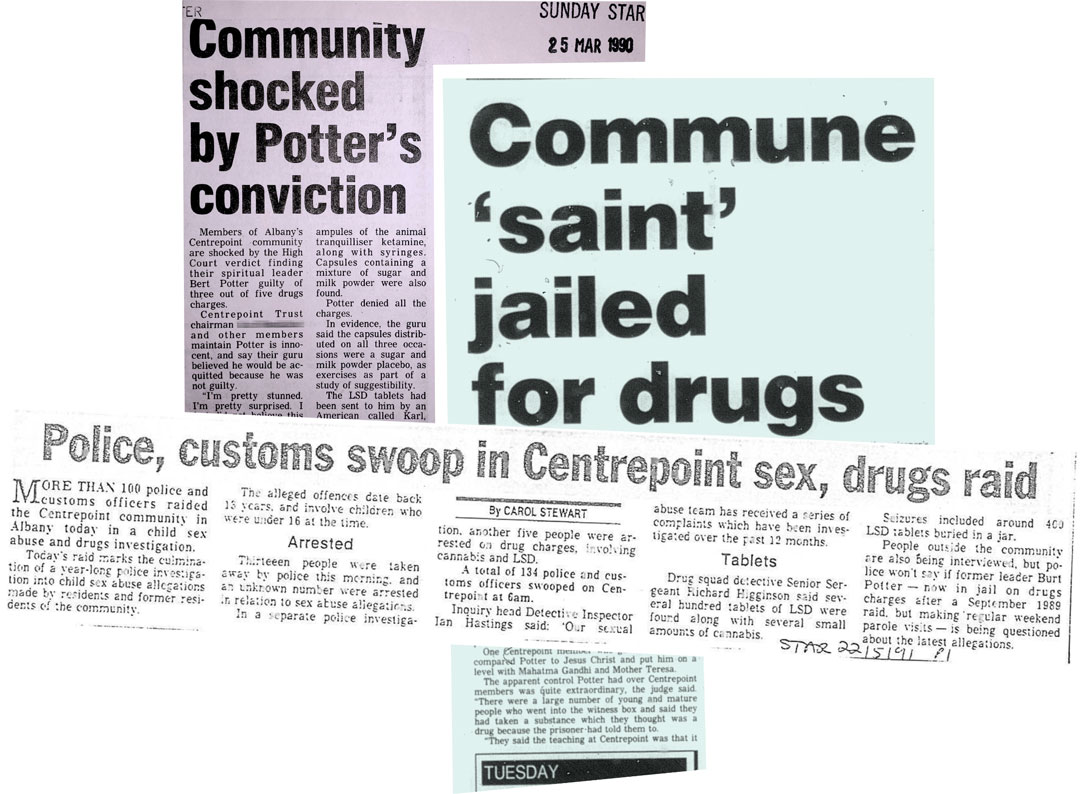 hen Potter and others were finally charged with child sex offences and sent to prison, opponents like Firth were left wondering if there was more they could have done earlier.
Talking to Stuff in The Commune podcast, Firth describes thinking: "Heck, what else could we have done? What should we have done? Were we a bit weak, a bit slack? Could we have got some better evidence and presented it in a better way?
But, in the end, he believes they "gave it our best shot", and what went wrong can be sheeted back to Potter.
"He was just a devious, dirty old man."
The Commune is a 12-part Stuff podcast produced and edited by Adam Dudding and Eugene Bingham.
GET THE PODCAST
next
Words
Adam Dudding and Eugene Bingham
Design and layout
Sungmi Kim
Where to get help
The Commune contains discussion of themes that some people may find distressing. Click here for a list of support services and helplines
Projects like this take time and resources. Please become a Stuff supporter and help enable this type of work.
Getting to the truth takes patience and perseverance. Our reporters will spend days combing through documents, weeks cultivating delicate sources, and months – if not years – fighting through the Official Information Act, courts and red tape to deliver their stories.
By supporting Stuff you'll help our journalists keep the pressure on. Make a contribution from as little as $1 today.