When a young man turned up at a free-love commune and started entertaining the children, everyone seemed happy. But he was hiding a dark secret – one that is only now being revealed.
The Commune is a 12-part Stuff podcast produced and edited by Adam Dudding and Eugene Bingham.
GET THE PODCAST
The Commune contains discussion of themes that some people may find distressing. Click here for a list of support services and helplines
espite everything that happened at the notorious Centrepoint commune – all the crimes and personal feuds and fights – few people, it seems, got kicked out of the place.
Which is one of the unusual things about the tale of Benji.
That's not his real name, by the way – in The Commune, Stuff's new 12-part documentary podcast about Centrepoint, we changed it for legal reasons.
But just about everyone who was at Centrepoint during a particular moment in the late 1980s knows him, or knows about him. His eviction from the community was a big deal.
"When they got rid of him, I was so happy – I was so goddamn happy," says Nate, who was a child at Centrepoint in the 1980s.
"I honestly thought they'd taken him away and killed him."
To be clear, Benji was not taken away and killed.
But his time – and removal – from Centrepoint was certainly dramatic. And the way the community handled the situation says a lot about its attitudes and morality.
After a quick flurry of reaction, it was almost as if the events around Benji had never happened. Which is perhaps why, until now, they've never been reported.
t all started out so innocently.
Around 1989, Benji turned up at Centrepoint – a controversial free-love commune on the outskirts of suburban Auckland – apparently out of the blue. A young guy, maybe in his mid-20s, and single.
"That was not unusual," says Barri Leslie, a former Centrepoint member who spent 13 years at the commune. "People would arrive and stay and they were called visitors, but they could stay long-term and pay board."
Centrepoint, which was established at Albany in 1978 as a "therapeutic community", was home to about 300 people at its peak. As well as "visitors" there were "members", people who made a long-term commitment to the place and had been approved by the spiritual leader, Bert Potter. Becoming a member required people to hand over all their assets.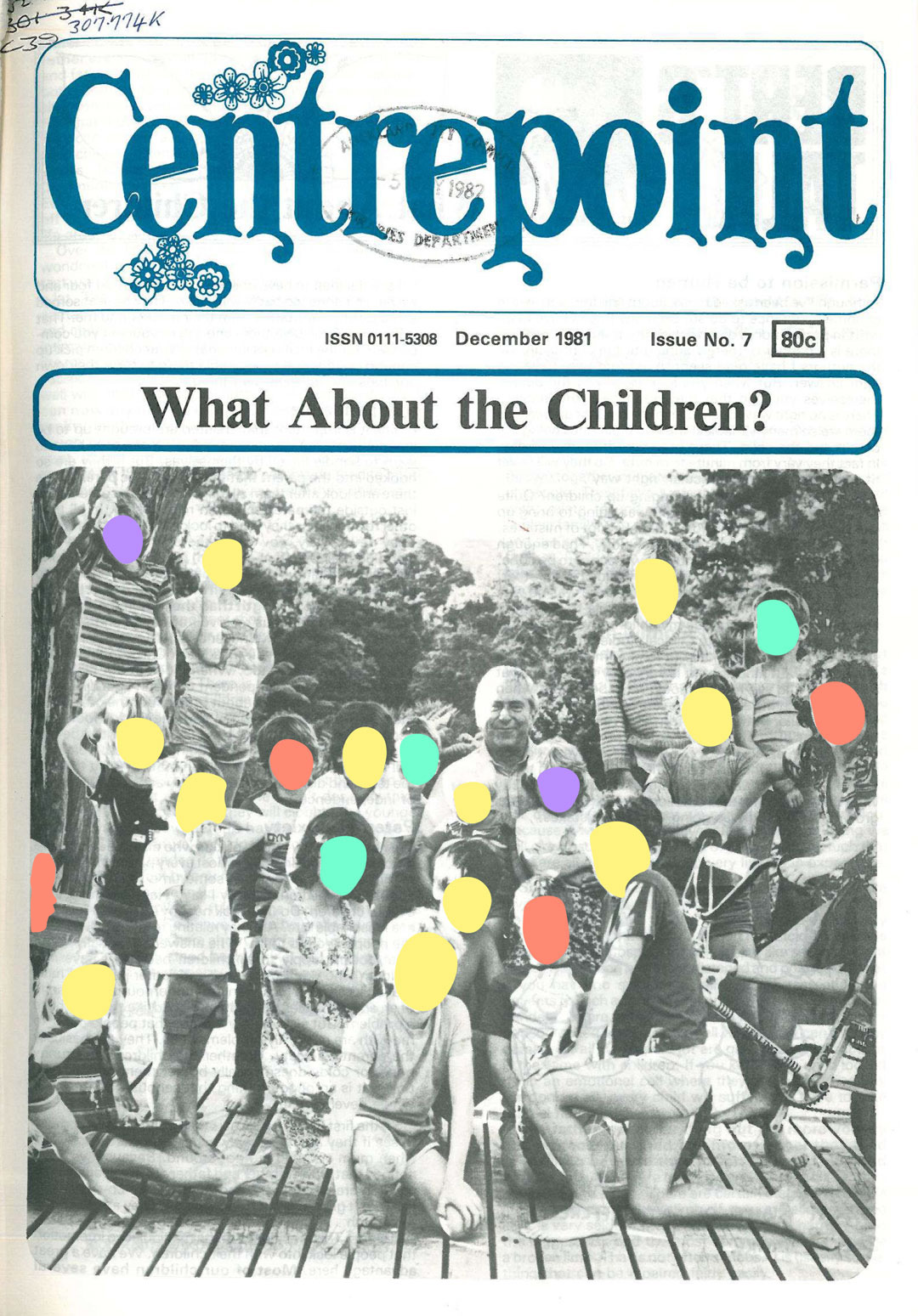 Families, couples and individuals were among those who flocked to Centrepoint, many drawn by the group therapy it offered, as well as its atmosphere of sexual freedom.
It could be intense, especially for the adults, and so, when Benji arrived and proved an immediate hit with the kids, many of the parents were pleased.
"He was just absolutely brilliant playing with the children," says Leslie. "Going into the bush, building huts – all the children gathered around him and he was kind of charismatic in that sense."
Renee, who was a teenager at Centrepoint at the time, remembers Benji piling a bunch of kids in a couple of cars and taking them to the Devonport tunnels.
"At every red light or stop sign we'd swap cars – we'd all run, jump, and swap seats. It was so fun."
Nate, too, remembers the trips to the tunnels: "We'd have egg and paint wars through the tunnels.
"He did a lot of cool stuff with us."
ut there was some stuff Benji was doing with the kids that was definitely not cool.
At one point, Benji painted a hut at Centrepoint with Teenage Mutant Ninja Turtles – a late-1980s kids-TV cultural icon. So far, so cool.
Kids would hang out there, as young as seven, and Benji encouraged the boys to play games with him. One of the games, Renee and Nate told The Commune, was called "milk the cow".
Nate: "You only need to imagine what that means."
He says that he would try to disrupt what was going on, yelling at Benji. "I would slam on the side of the hut, I would call him a paedo f...," says Nate. "I would yell at the top of my voice and just disrupt it as much as I possibly could. Yet no one listened to me."
The children Benji targeted were always boys. Nate fell victim himself.
"I just remember waking up in the morning with this dude's hand between my legs," says Nate.
Benji did this to others as well, says Nate. Sometimes he would bring the boys fruit bread – which was a treat – before he molested them, and then took them into the pools in the city.
"He would get us up out of bed that way."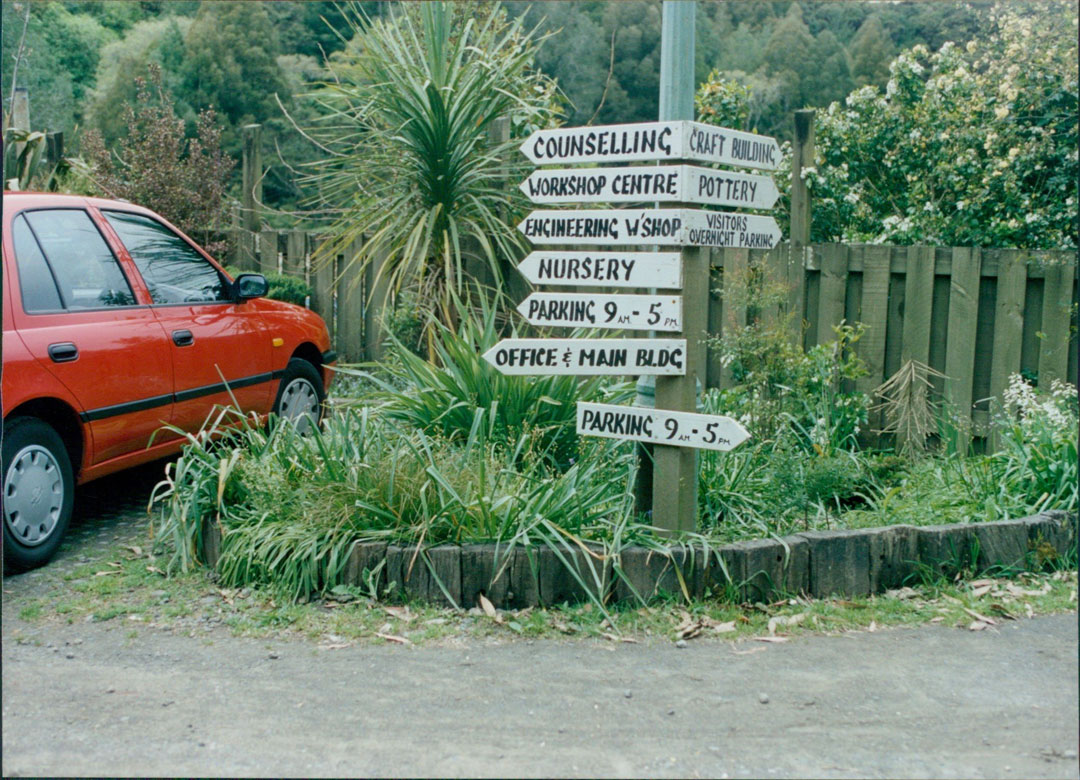 he abuse carried on until, as Nate put it, Benji "tried it on the wrong boy".
That boy told his father, who took the allegations to one of the regular Centrepoint meetings.
Stuff contacted the boy's father, and he confirmed the story as told by Nate.
Barri Leslie knew about it too – she was at the meeting.
"The father was furious and wanted him gone," she says.
The community agreed, and Leslie got in contact with therapists in Auckland city who dealt with sexual abuse.
"So I contacted them and they came out to talk to the community and absolutely made it clear to the community this was … not a safe person to have in the community."
Benji left Centrepoint to go and have therapy and he was never seen at Centrepoint again.
Those left behind could not easily forget, however.
ate, to this day, cannot understand how the parents of Centrepoint allowed a stranger to come into the community – a stranger who showed so much attention to the children, took them on trips, even swam naked with them – and didn't question what was going on.
"This is a guy who hung around with little kids and he was naked in the spa pool when we all had shorts on, and no one thought there was anything wrong with that," says Nate.
"No one seemed to notice. Everyone thought, 'Oh, he's a really cool guy, he's looking after the kids.'
"What parent does that? Who lets a strange guy take a bunch of children off to Devonport? 'Here's the van and the keys, off you go, mate.' It's almost like saying, 'Hey, shark, I've got some fresh meat for you. Have a nice time.'"
For Leslie, the tale of Benji stands as an example of how Centrepoint could have double standards.
She and others knew of girls being sexually abused by adults inside the community; how Potter and others were having sex with underage teenagers. And yet no one seemed to be as concerned about the girls as they had been about abuse of the boys by Benji.
"I was left with this dilemma – 'Hey, hold on. What about this with the girls? How come this man and this man and this man are not being asked to leave?'"
Leslie says she now regrets that the community did not go to the police about Benji. "But that wasn't being done at that time in our consciousness in the community."
Several more years would pass before Potter and others would be charged with sexual offences against girls who had lived at the community.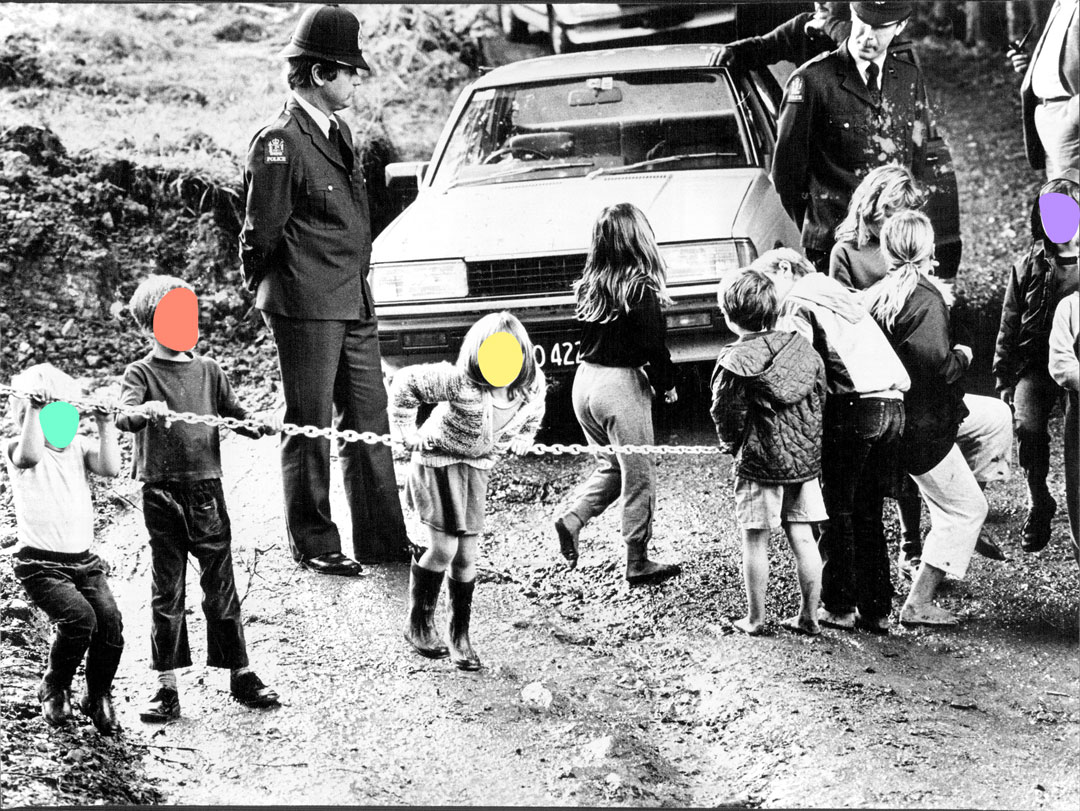 o one we have spoken to while making The Commune knows where Benji has gone – or whether he's even still alive.
His real name is a common one, and Stuff was unable to track him down.
So it seems that he has escaped justice – for now anyway.
During the making of The Commune, we received an anonymous phone call. Did we know where Benji was, the caller asked.
We didn't, we told him.
If we did find him, could we let him know, the caller replied.
Why?
If Benji's still alive, the caller says, he'd like to send him to jail.
The Commune is a 12-part Stuff podcast produced and edited by Adam Dudding and Eugene Bingham.
GET THE PODCAST
next
Words
Adam Dudding and Eugene Bingham
Design and layout
Sungmi Kim
Where to get help
The Commune contains discussion of themes that some people may find distressing. Click here for a list of support services and helplines
Projects like this take time and resources. Please become a Stuff supporter and help enable this type of work.
Getting to the truth takes patience and perseverance. Our reporters will spend days combing through documents, weeks cultivating delicate sources, and months – if not years – fighting through the Official Information Act, courts and red tape to deliver their stories.
By supporting Stuff you'll help our journalists keep the pressure on. Make a contribution from as little as $1 today.