soldiers inc.
Chapter Three

black sheep
Kiwi men and women working in Afghanistan as privately employed soldiers stood out. That was how they liked it.
"If you can't exchange your handbag for an AK47, you shouldn't come over."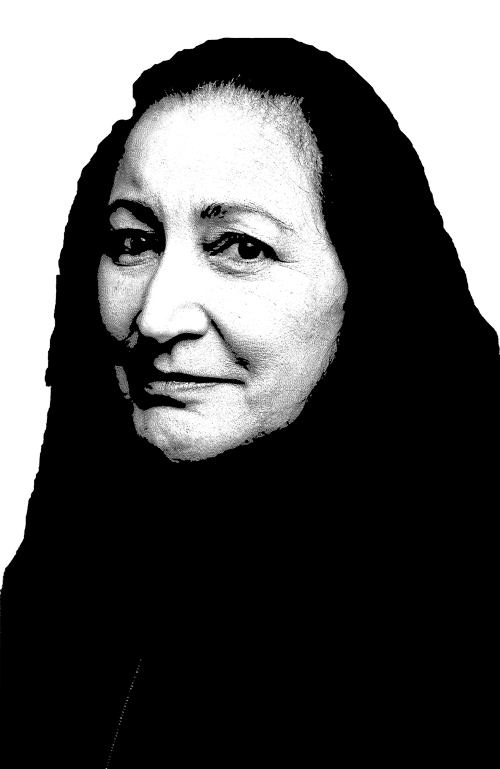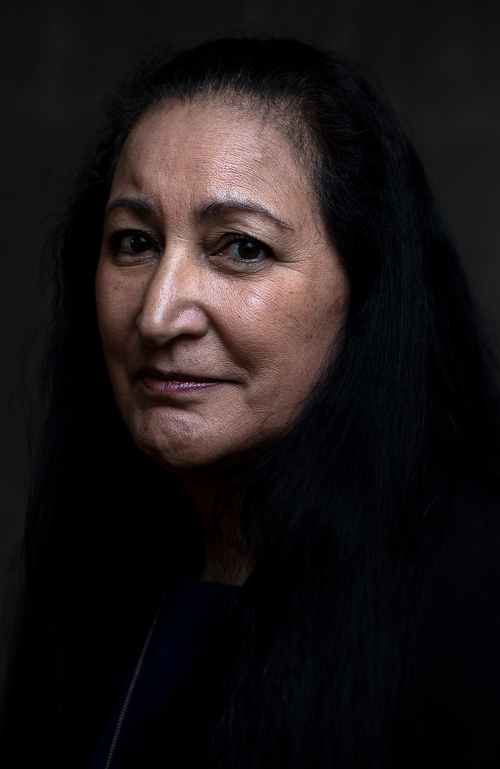 Lillian Tahuri
Lillian Tahuri quickly shrugged off that ultimatum. Look, she told her interviewer, I grew up in Wairoa; I know how to handle a gun. Then she went off to research what an AK47 actually looked like.
Tahuri is reluctant to talk about her Afghanistan experience - not through any fear she might breach confidentiality, but through her natural reticence. 
She can understand why we want to interview her though. As a senior civil servant, she didn't seem the sort of person who would suddenly take up a contract working in Kabul.
From 1994 to 1999, Tahuri worked in Parliament as a staffer for New Zealand First, initially as executive assistant then senior private secretary to MP Tau Henare, who was then the minister for Māori Affairs. She went on to work for Crown Law, managing resources for treaty settlements and negotiations.
One day, she was sitting in her office near the Beehive, looking at the jobs website Seek and saw a job advertisement for a post in Afghanistan.
"I thought 'that looks interesting'. I was up for anything really - I had a 'lets do this, give it a go' kind of attitude - in a quiet kind of way."
An interview on Skype followed where the AK47 question was asked and answered, and to her surprise, she was offered a senior job in logistics. The company was attracted to her background in government and experience dealing with senior politicians.
She had just three weeks to prepare - including training for a compulsory on-arrival fitness test - before arriving in Kabul. What intrigued her the most was the prospect of leaving one of the world's least corrupt nations for one of the most corrupt.
Tahuri arrived in Afghanistan's capital in early December 2009. Her first impression was surprise at the number of military helicopters, particularly those emblazoned with the United Nations (UN) logo. If she needed reminding of her minority status, her first task was to pass the fitness test, including a timed run around the compound, the eyes of the Afghan drivers fixed upon her as she ran.
Next was weapons training. If she failed either, she would be sent home at once.
She passed, and settled into life in this giant compound, attached to one of the major supply bases from which equipment was trucked to outposts around the country. Surrounded by concrete walls, guard towers stationed every few hundred metres, it had mounds of sandbags inside the perimeter to absorb the shock of any explosion.
One suicide bomber did kill himself, and one of Tahuri's colleagues, at the gates. When she talks to her former colleagues, though, incidents like that are never discussed.
"When we talk about it, we talk about the good times, rather than the ..."
'People don't believe me'
The supply trucks leaving the compound were guarded by locals hired by Tahuri's company. Her job was the logistics of hiring, training and despatching the crews, up to 200-strong, on dangerous and arduous journeys to the outer provinces. Her staff, all male, Nepali, Afghan and Indian, became great friends - almost a second family. The teamwork and camaraderie, she says, was the best she has experienced. But she never got to meet their wives.
She doesn't want to name her company, but the handful of US-owned companies which cornered the supply market charged between $800 and $2500 per truck to guard convoys, according to the New York Times, which has also reported allegations of market-fixing collusion between companies, staged attacks to emphasise the need for their services and issues around poorly-trained guards.
Tahuri was quartered in a converted shipping container, and as one of the few women, never had to share accommodation. Life was essentially inside the compound, although work took her further afield: to dusty government offices to deal with paperwork, and on one occasion to meet a warlord whose compound was so luxurious, it had a swimming pool and an ornamental lake with rowboats. A discussion ensued as to whether the meeting could proceed with a woman present (it did).
And while she was willing to succumb to the military discipline, she was also able to rebel: slipping out with the Fijian drivers to shop for gifts under the pretext that she needed sanitary products; wearing body armour and a concealed weapon (sometimes a knife down her boot) with a jacket and scarf concealing both.
It never mattered, she says, that she was a woman and she didn't have a military background. 
"One of the UK guys said to me 'you need to look after yourself and we need to cover your back and you cover ours,' so I worked extra hard, because I knew if something went down, I would need the balls to do it [take action] and be confident. I actually think I was [ready to act if needed]."
One of her duties was to visit the hospital in Kabul when her guards were brought in injured, verify their identities, and then pay cash for surgery. Until she paid, they would be left to lie untreated. She didn't permit herself an emotional reaction to seeing missing limbs and facial deformity. "A job needed to be done."
The presumption she faced was that she was a lesbian, and escaping some issues back home. It was easiest, she says, to tell everyone she was having a mid-life crisis.
"I wasn't. I was just bored with my job, this came up - and I took it."
After almost a year, it was time to come home. Tahuri was one of the lead negotiators on her iwi's treaty settlement claim, and was needed back in New Zealand.
She now has a role ensuring organisations implement treaty legislation and is also a member of the UN Women Aotearoa New Zealand committee. 
It's not often she'll discuss her unusual career diversion.
"Most people think I am lying about the whole thing. So one thing I don' t do is tell people … they wouldn't believe I worked in Afghanistan, let alone in private military contracting."
Lillian Tahuri's stint in Afghanistan started eight years after the US-led invasion of Afghanistan in 2001.
As the regular soldiers slowly departed after the fighting died down, the freelancers had taken on most of the 'reconstruction' work in Afghanistan. At the same time, demand for their services continued in Iraq, so the years from 2004 to 2007 were particularly good times for anyone who wanted to take an overseas excursion.
That's how at 56 years old, Earl 'Monty' Gurnick found himself in Herat, a town on the Afghanistan-Pakistan border.
Monty had always wished he'd fought in the Vietnam War. His older brother and father both went to war there. It's where Monty's brother John was killed, by a landmine explosion, in May 1970. He was just 21 years old.
Monty had enlisted in 1967, John in 1968. John didn't need his parents' consent to go; Monty, being younger, did, and was initially denied. In a real-life Saving Private Ryan scenario, John's death then stopped any chance of him following his brother to Vietnam.
Two decades later, Monty's son, Monty Gurnick Jr, was also desperate to enlist. And he also wanted to see action. But in his seven years' service in the New Zealand Army, the closest he got was missions and training exercises in Bosnia, Fiji and Malaysia.
"I am a patriot," he says. "I would fight for New Zealand. I love it when I see young people signing up. It's the biggest sacrifice… it's cool when you see it. I want my kids to."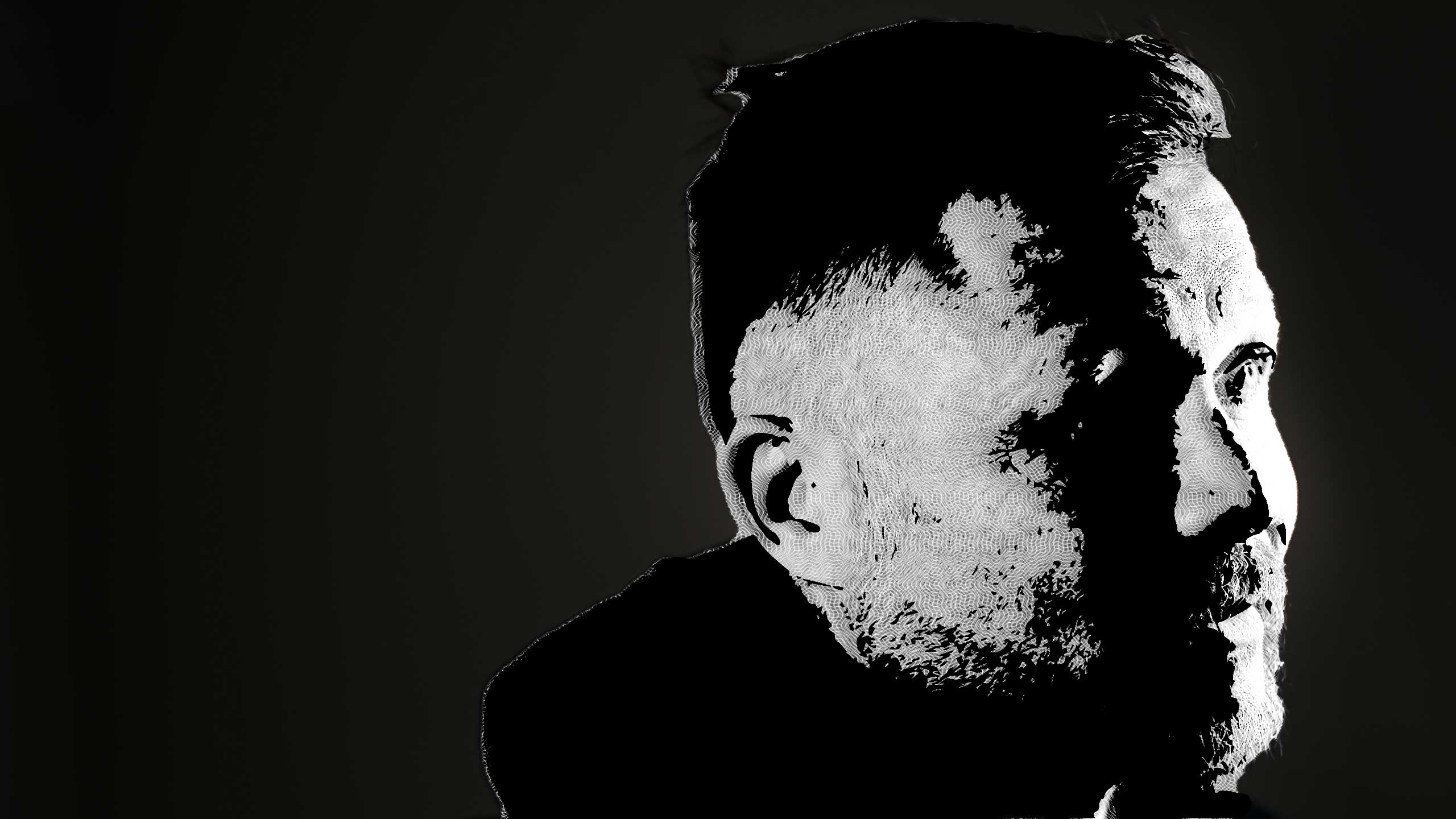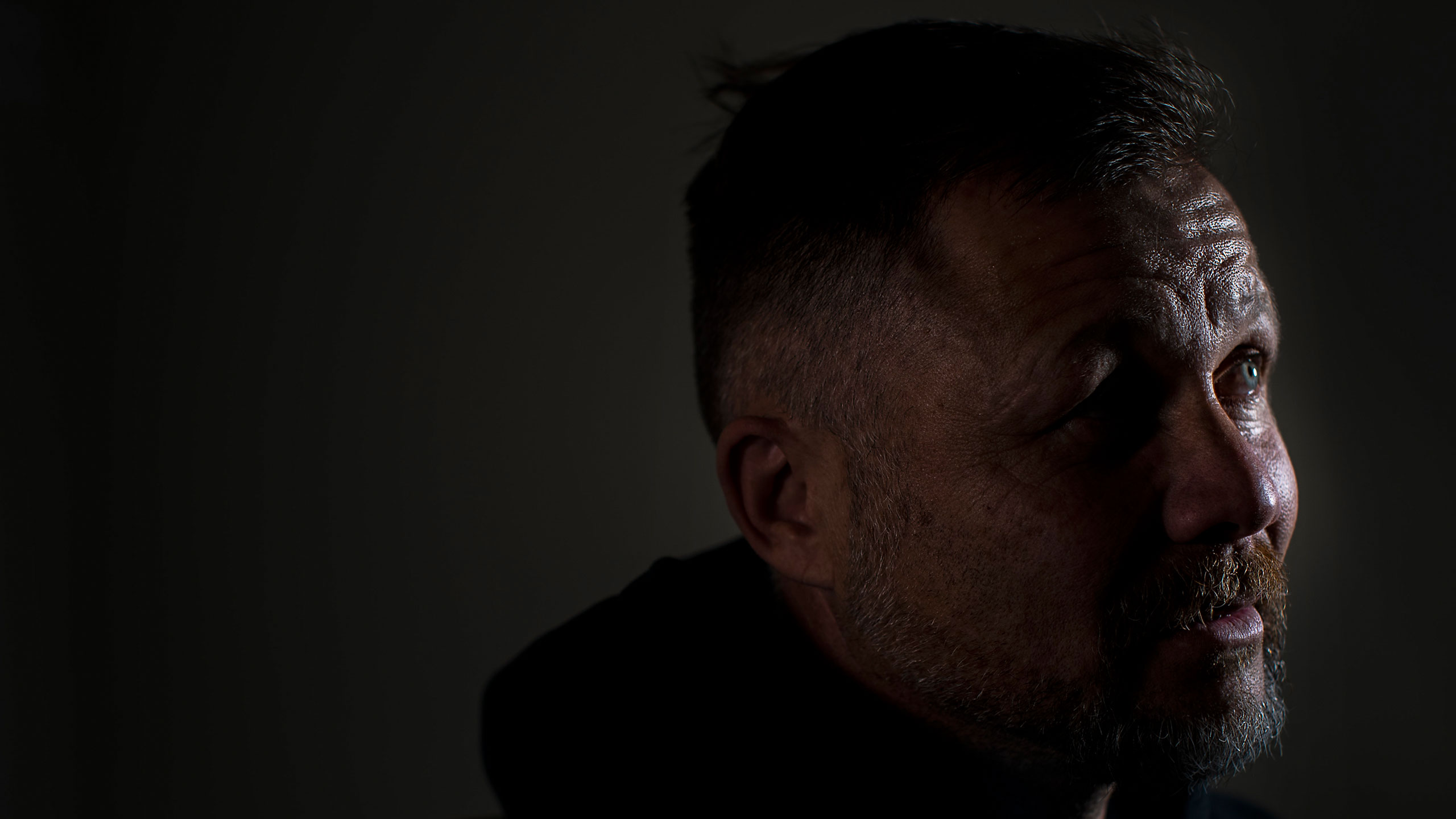 Monty Gurnick Junior
Only his mother's desire for him to learn a trade delayed Monty joining the Army until after his 18th birthday.
"I sucked at school," he says. "I was one of those, I had to see things to do things."
He agitated his 'uncles' (his father's former comrades: "not uncles by blood, but by camaraderie, but they are family") to help him enlist. But he left the regular army after the birth of his eldest son.
"My wife gave me the ultimatum - leave the army, or we leave you. I was away so much, she was fed up. It was an easy decision. I wasn't going to miss out on my boy."
But after three years in the prison service, and another four in the police, he got another chance. Monty Jr secured his first private military contract (PMC) to go to Iraq in 2004 after attending a presentation in Wellington conducted by a company called ArmorGroup. He reckons about 100 police took the chance to go.
Then, in 2006, he was on his way to Kabul - and so too was his father.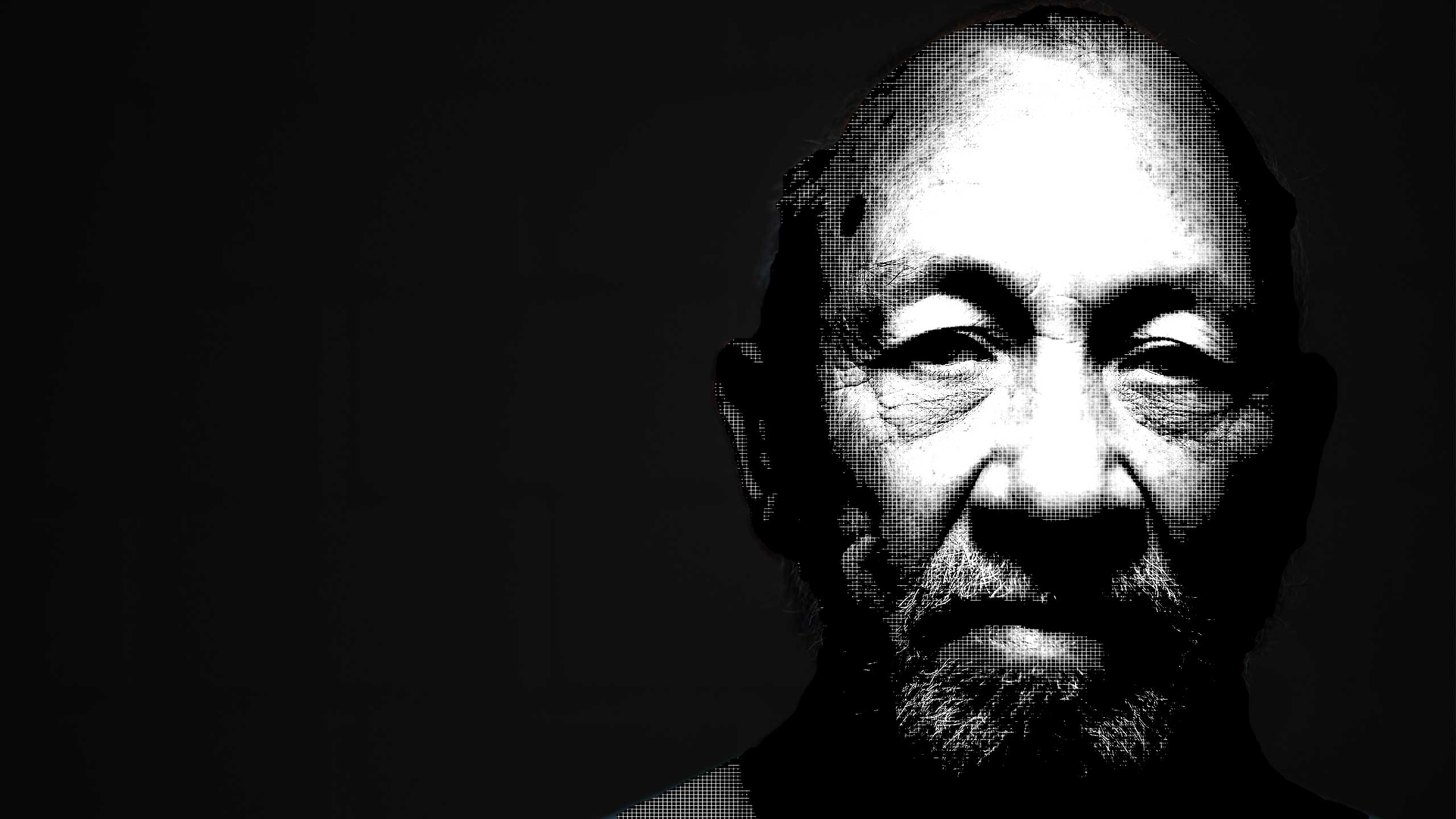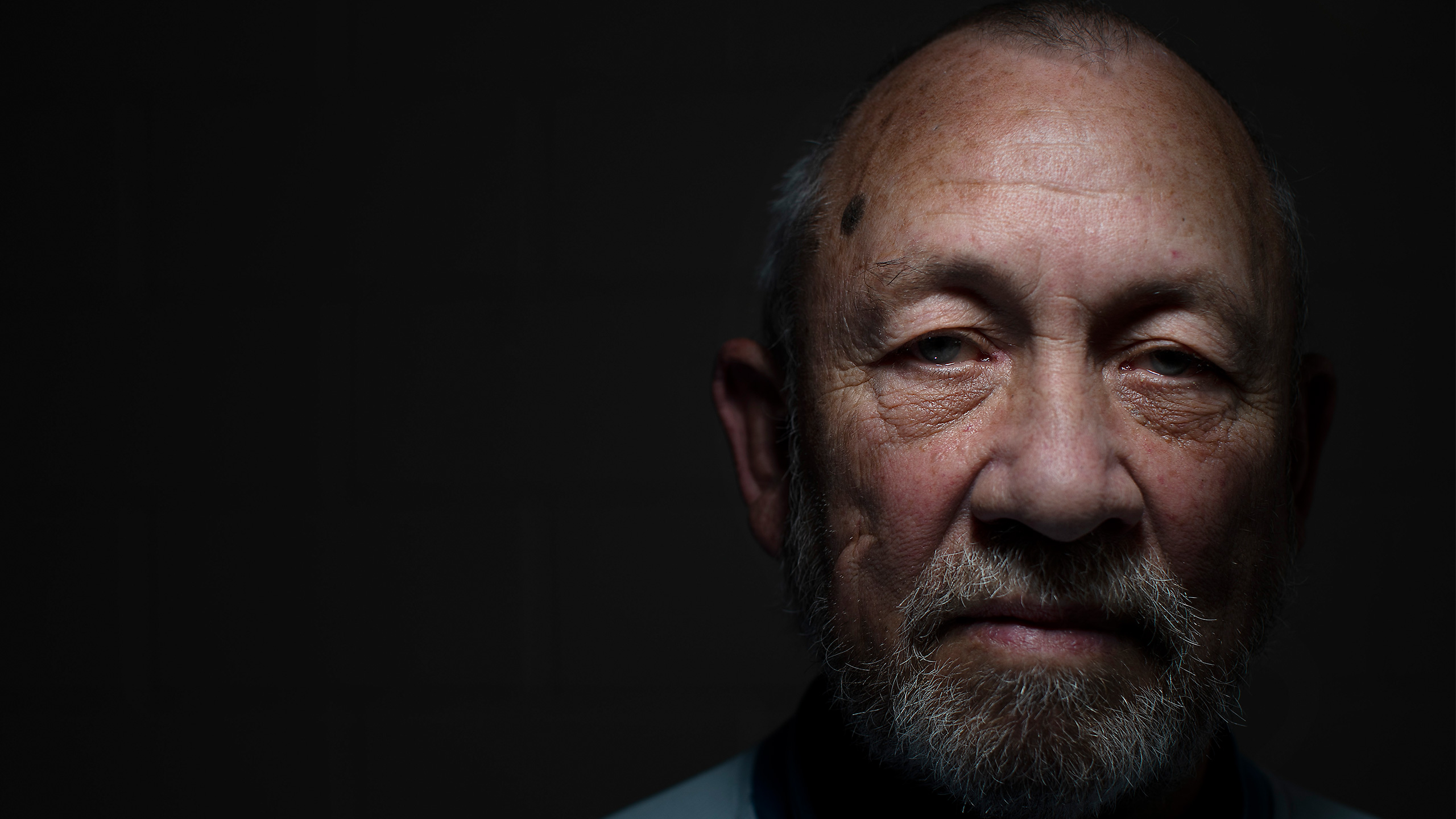 Monty Gurnick Senior
Monty Sr had left the army in 1967. Some 39 years later, he was in a uniform and carrying a weapon again, after spending most of the intervening years working as a prison guard.
He'd applied once before to go to Afghanistan, but was told the company had a recruitment cut-off at 50. At Christmas 2005, he tried again. His contact asked why he thought the answer would be different. "I said it's a New Year, I've got to try again." 
He did some fitness training, and was given a week's notice he would fly out. Corrections gave him a year's unpaid leave, and off he went.
In Herat, Monty Sr found himself on nightwatchman duty, standing sentry in the guardtowers around a military compound. It was dull work. It wasn't why he'd wanted to go. After two weeks, he successfully petitioned to be reassigned. His new job was providing security escorts to Department of Defence staff and the former US police who were there training the Afghan police.
"I really enjoyed it," he says. "I really wanted to stay on." But his wife wanted him home, and his mother was terminally ill.
It was a brief taste of the private military contractors circuit, but for Monty Sr, who now runs a funeral memorials business in Papatoetoe, south Auckland, with his son and his very flatulent bulldog, it was enough. That feeling he'd always had of having missed out had gone.
The warlord banged the table in the election counting room. He was incensed. "This democracy does not work," he said. "I paid this person, and this person, my brother is in the counting team, and still I did not win."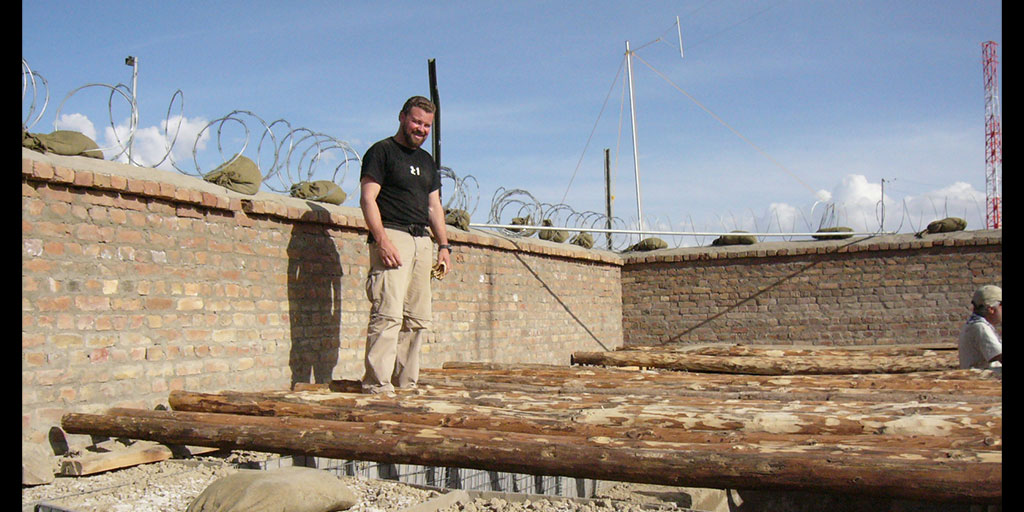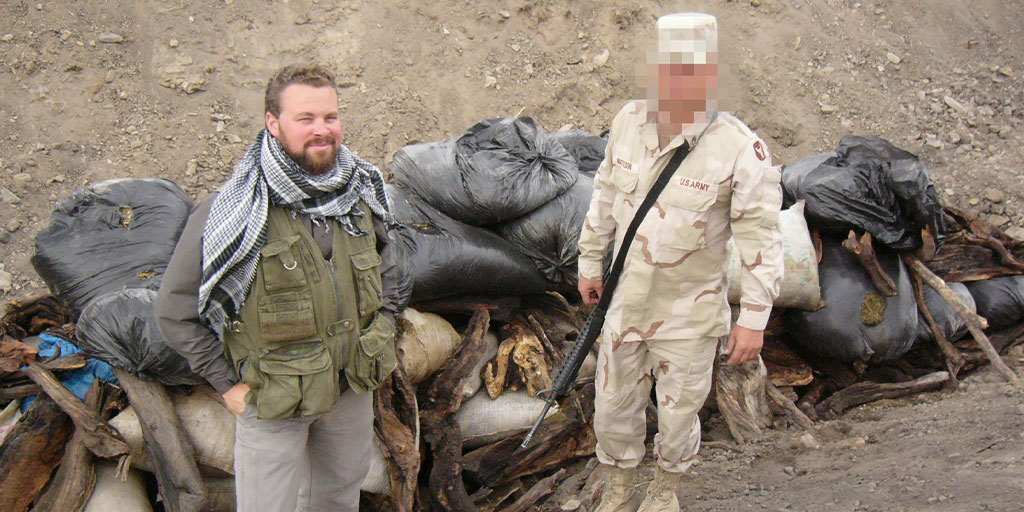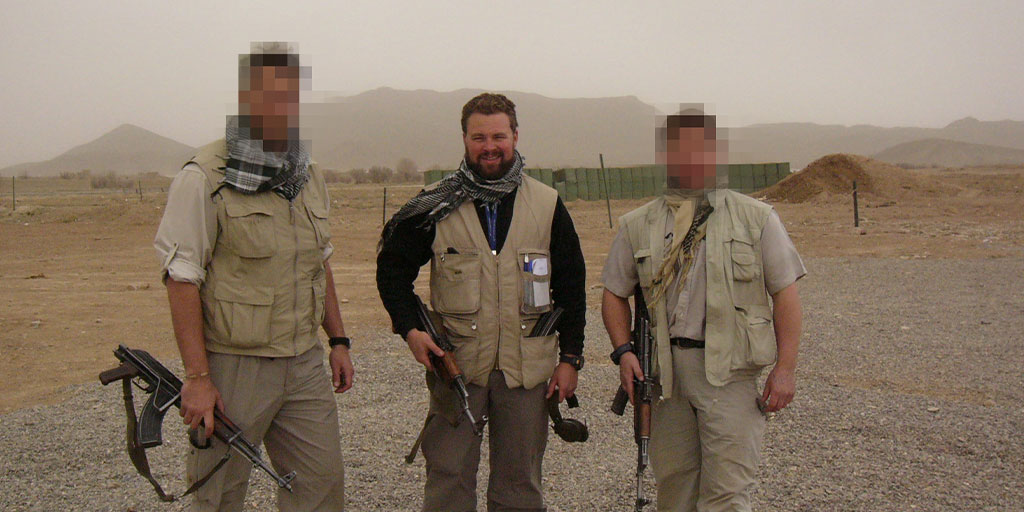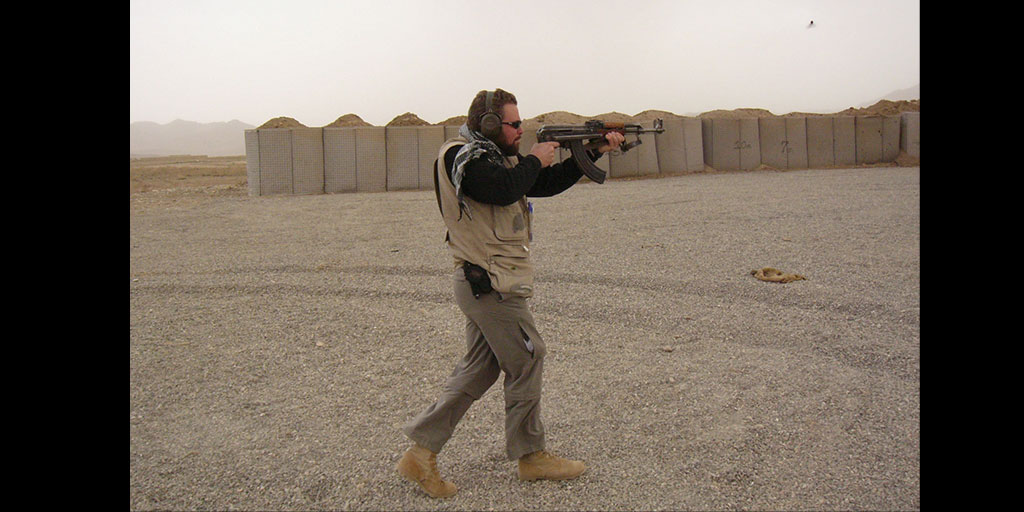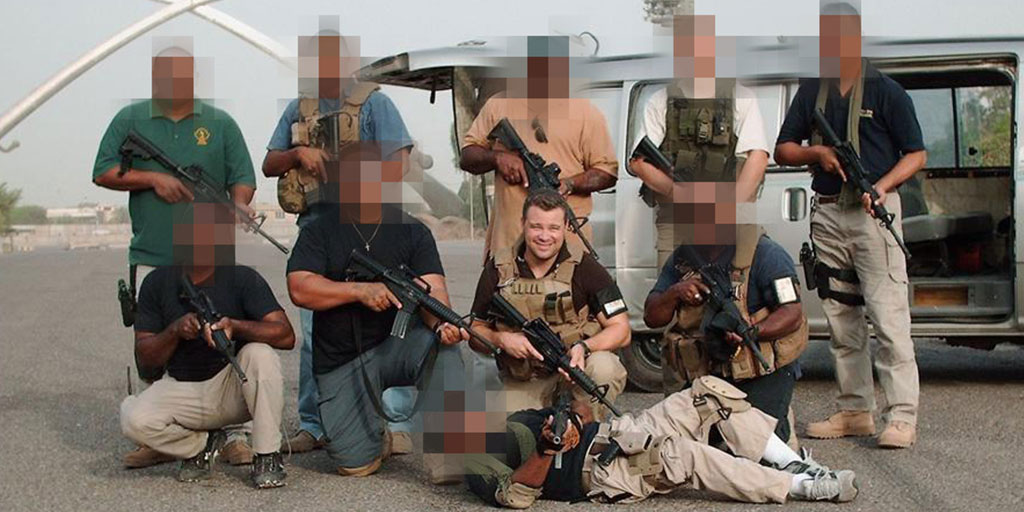 Marc Parsons smiles as he re-tells the story. Perhaps not everyone in the 2005 provincial elections in Afghanistan quite understood the finer details of democracy, but he was proud that under his watch, not a single ballot box of the 1098 in his patch was lost.
Parsons was in the rural eastern Afghan province of Paktia, an area riddled with Al Qaeda training camps, in a small dusty city called Gardez. He'd arrived there thanks to a Kiwi mate, who "was doing what seemed like the best job in the world".
Parsons, a former tank regiment soldier, had quit the Army when he was told, after peacekeeping trips to East Timor and Bosnia in 1999 and 2000 that he would be unlikely to get any more overseas assignments.
"That's where you're wrong. I 717-ed [quit] the next day." 
His mate hooked him up. His job in Gardez was to build up local intelligence - working with sympathetic residents - and report back to the UN group running the election, then lay down plans for the security of the poll itself.
Parsons' walk to work each day took him along a fetid alleyway strewn with human faeces and inhabited by rabid dogs. At first, he asked himself why he was there, but he came to accept that he would be stared at wherever he went, and to love his temporary home and the beauty of the rugged brown countryside around it. 
He survived an attempted firebombing of his truck; halted a plan to blow up one polling station (the attempted bomber tried to post a bomb through the mailbox, but found the slot was too small); managed to quell unrest threatening their camp; and organised a proper evacuation plan for the election staff.
Parsons was always conscious of the risk of being taken hostage, or being shot up in the mountain passes where the Taliban had laid waste to the Russians in the 80s.
He found adapting to the way things worked difficult.
"In the military, everyone had a role, and you all do your job. In the UN, it was who likes who … it became an intelligence operation within your own team to get stuff done - who can you trust, who can you believe,"
he says.
He was disgusted by the corruption and cultural insensitivity he saw among some of his colleagues.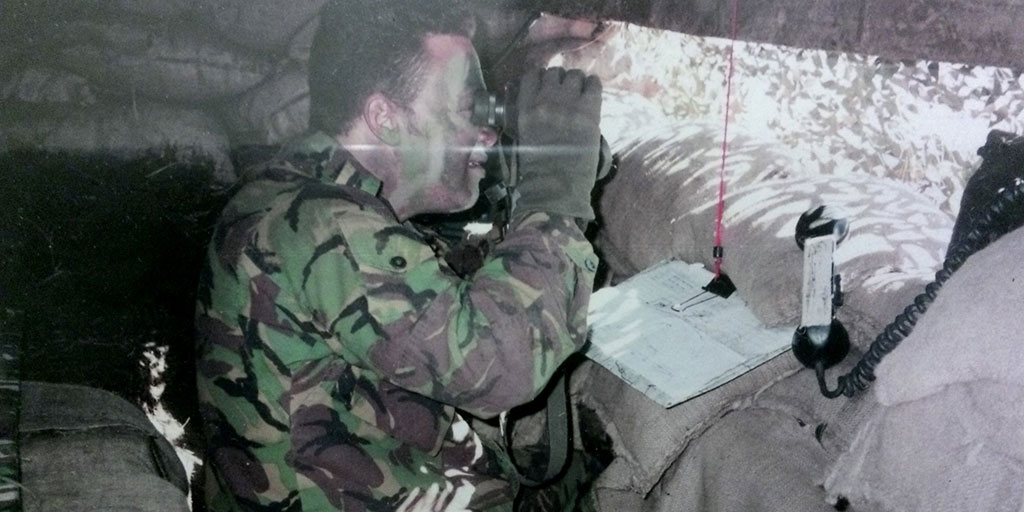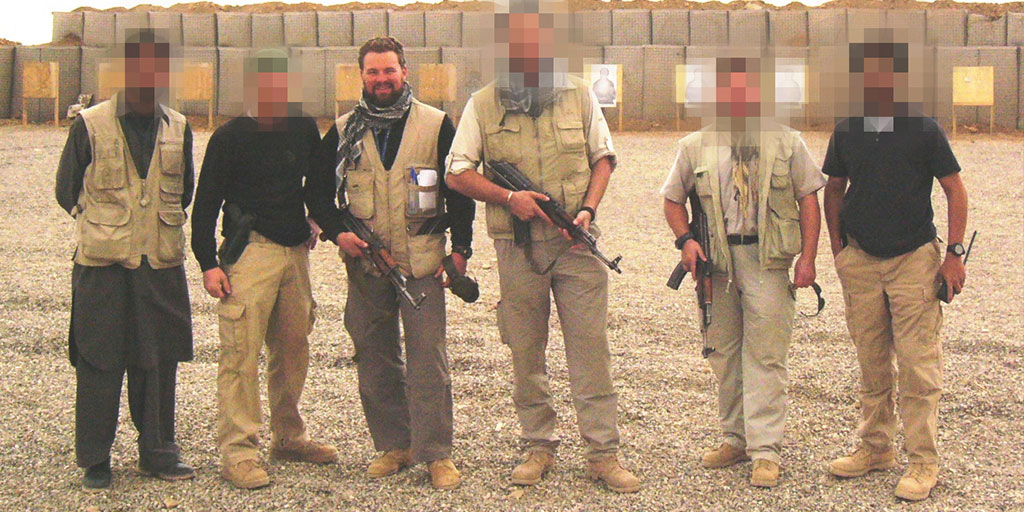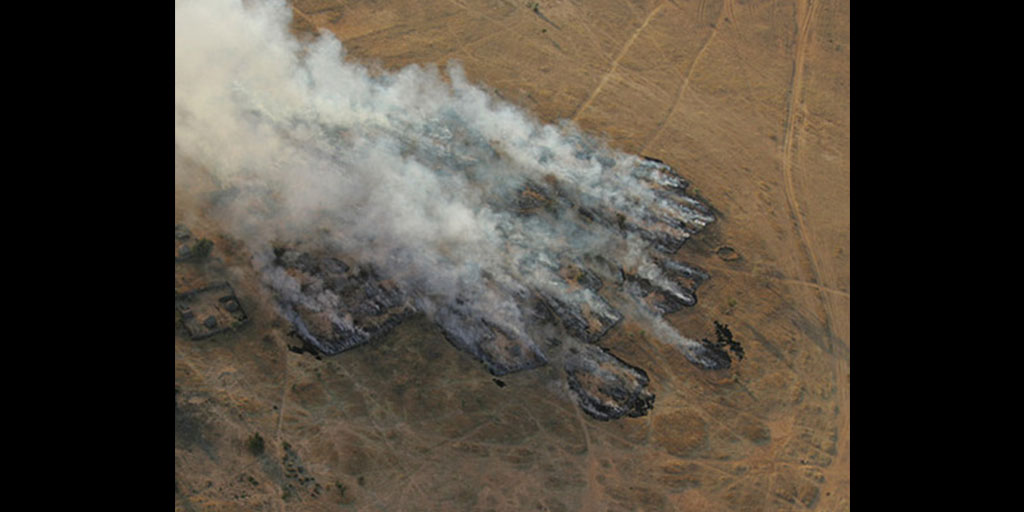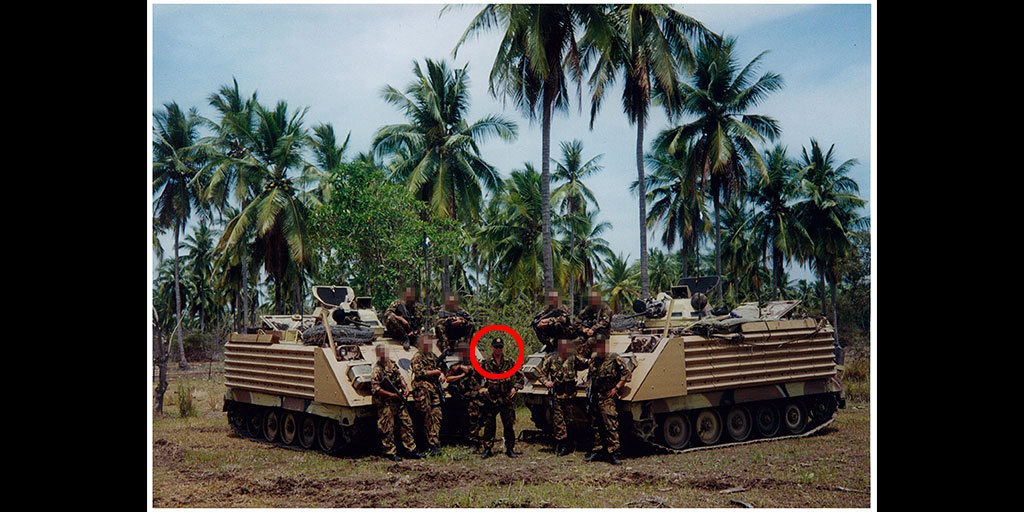 But Parsons was also enthused about the moments where he felt he had an impact. He challenged election security plans which would have left some remote village polling stations unguarded. He paid local youths $4 a day and provided them with rifles to protect the ballot boxes.
He was proud that, in his part of the world, the locals got to cast their ballots relatively freely.
There's a general sense from everyone interviewed for Soldiers Inc. that while they were primarily there for the money and the excitement, there was also a strong feeling they were there to do good and certainly felt no hostility towards the locals or the countries they found themselves in.
Any suggestion the men and women of the Circuit could be classed as mercenaries was met, says academic Maria Bargh, with a "roll of the eyes".
The difference, according to historian Peter Singer, was that mercenaries were disorganised, less skilful and less selective about their assignments. Private soldiers were corporate warriors, with some sort of legal compliance - and would rarely engage in direct conflict on behalf of a government.
While New Zealand passed a Mercenary Activities [Prohibition] Bill in 2004, nobody has ever faced prosecution under that act.
The reality was, though, that private military contractors did kill. Some of those we spoke to definitely had. But none seemed to relish it. 
That seems to colour their attitude to the Americans, who make, shape and dominate the private military world. The Kiwis were suspicious of their aggressive approach.
Infamously, in September 2007, a Blackwater unit in Iraq killed 17 civilians and injured 20 more while escorting a US Embassy convoy. They claimed they had been ambushed but inquiries suggested it was unprovoked. Three Blackwater employees were convicted of manslaughter, and a fourth of murder.
Blackwater has since undergone two name changes to try and clean up its image.
"There's certain private security companies I don't want to work with - the way they operate is unethical and immoral,"
says Soldier X, a circuit veteran who worked in senior roles in both Iraq and Afghanistan.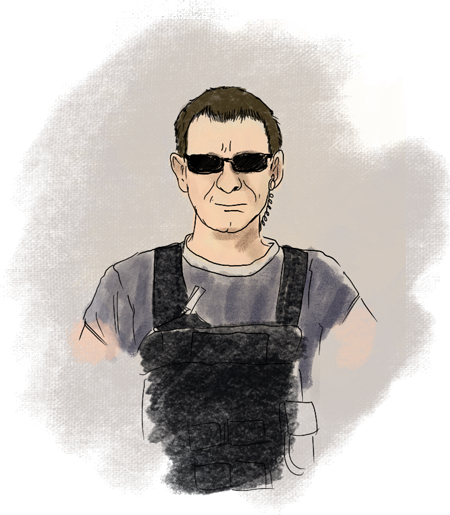 Soldier X
"When I was in Baghdad every other private security company in Iraq hated Blackwater. They tarnished the whole industry with their bad name."
"The Blackwater guys were arrogant as hell," says Gary 'Slash' Brandon, who says he would routinely have issues with them demanding to carry their weapons into the Baghdad Airport compound he guarded, when it was not permitted.
The New Zealanders preferred a low-key approach. Marc Parsons says his crew would drive around in a battered old taxi, wearing Hawaiian shirts over their body armour, and try to look anything but a private military company. In contrast, he says, the Americans opted for blacked-out SUVs with corporate logos and men hanging off the back toting guns: "The Americans would shoot anyone up. They did it all the time."
Soldier X is dismissive.
"Nothing scared us more than a big American private security company with a big black Suburban with tinted windows and guys leaning out the back with machine guns.
"That petrified us. And we hated them because they gave the work we did a bad name. Even to this day, I am very careful who I open up to [about the work] because people all assume we were all Blackwaters."
The Americans, he says, seemed to have "a deep sense of insecurity and they address that by buying and carrying weapons".
Those from smaller armies were more capable of using their initiative. "I am trying to think of an American by name I would take on a crisis response deployment, and I really can't."
The living conditions on the Circuit were not spartan: accommodation in Iraq and Afghanistan for the private contractors was usually in converted shipping containers or purpose-built, insulated flatpacks, complete with television and DVD player.
Gurnick Jr recalls arriving for his first job with a rollmat and sleeping bag, being shown his quarters, and refusing to unpack, assuming he was the victim of a practical joke.
But the Americans took it further, to the New Zealanders' surprise and disdain.
"An old soldier told me that America will not go to war unless there's ice cream," says Monty Gurnick Jr. "And it was true. They had Baskin-Robbins."
While the men and women of the Circuit negotiated contracts which typically gave them a month off after every three at work (with return air tickets covered), or took short-term deals then went home, the regular US Army soldier would find themselves on a punishingly long tour of up to 15 months away, with just a fortnight's break somewhere in the middle. 
The compensation was that they had all the luxuries of home: the US Army's 'PX' was essentially a shopping mall lifted from American suburbia and dropped in the desert. It amazed the New Zealanders. Not only could you buy ice-cream and Pizza Hut, but big-screen televisions, and brand-new Harley-Davidson motorbikes, which could be shipped back to the US and still cost less than buying one Stateside.
And the food! "The food was five star s...," says Gary Brandon. "Lobsters at lunch. Ice cream, jelly, pavlovas. You put on weight over there."
Lobster was everywhere. Monty Gurnick ate it in rural Iraq. "We were spoiled," he says. 
"Everything the client got, we got. We put on weight. A lot of weight." 
Marc Parsons even got it in remote provincial Afghanistan, cast-offs from the local army base, who had more than they could eat. 
This unexpected luxury formed part of the New Zealanders' unsympathetic attitude to their temporary hosts.
"When they invade a country, they set up camp first," says Gurnick. "Then they start … to me, that's their downfall. They are not concentrating on winning the fight - don't worry about your luxuries, mate."
And so, a little like the Canadian backpacker who sews a maple-leaf flag on their pack so fellow travellers don't mistake them for Americans, the New Zealanders were keen to ensure everyone knew their nationality. That concern for reputation is also illustrated by how fiercely they protected those who joined them on the Circuit: while they vouched for those they trusted, they also vetted CVs to discard those they disliked, and would tell those they felt were below-standard to go home. 
Paul Walsh, an ex-Kiwi cop who worked in Afghanistan, says:
"I made it so clear where I was from. I did not want to be linked to America, or even Australia. I think Kiwis endear themselves around the world in these environments. It's just the ability to get s... done."
Credits
design and development
Sungmi Kim
Additional visuals
Monique Ford and Joe Johnson
With thanks to Ben Stallworthy and Scott Cottier
more special features from Stuff