Nearly 2000 people have been deported to New Zealand since Australia began hardline enforcement of a populist immigration policy in late 2014.
The deportees - many of whom have not lived in New Zealand for decades - are blamed for a rise in violent, organised crime.
Although Australia has long been described as our closest friend, its politicians have not flinched at protests from the highest levels of successive New Zealand governments. It's become "fashionable" in Australia to "beat up on New Zealanders," a lawyer says.
In this three-part investigation, Andrea Vance, Blair Ensor and visual journalist Iain McGregor examine the unwelcome Product of Australia that's being exported to our shores.
In part one, deportee Lee Barber arrives at Christchurch International Airport after more than 40 years living on the other side of the Tasman. There's only one person waiting for him, and she isn't family.
chapter one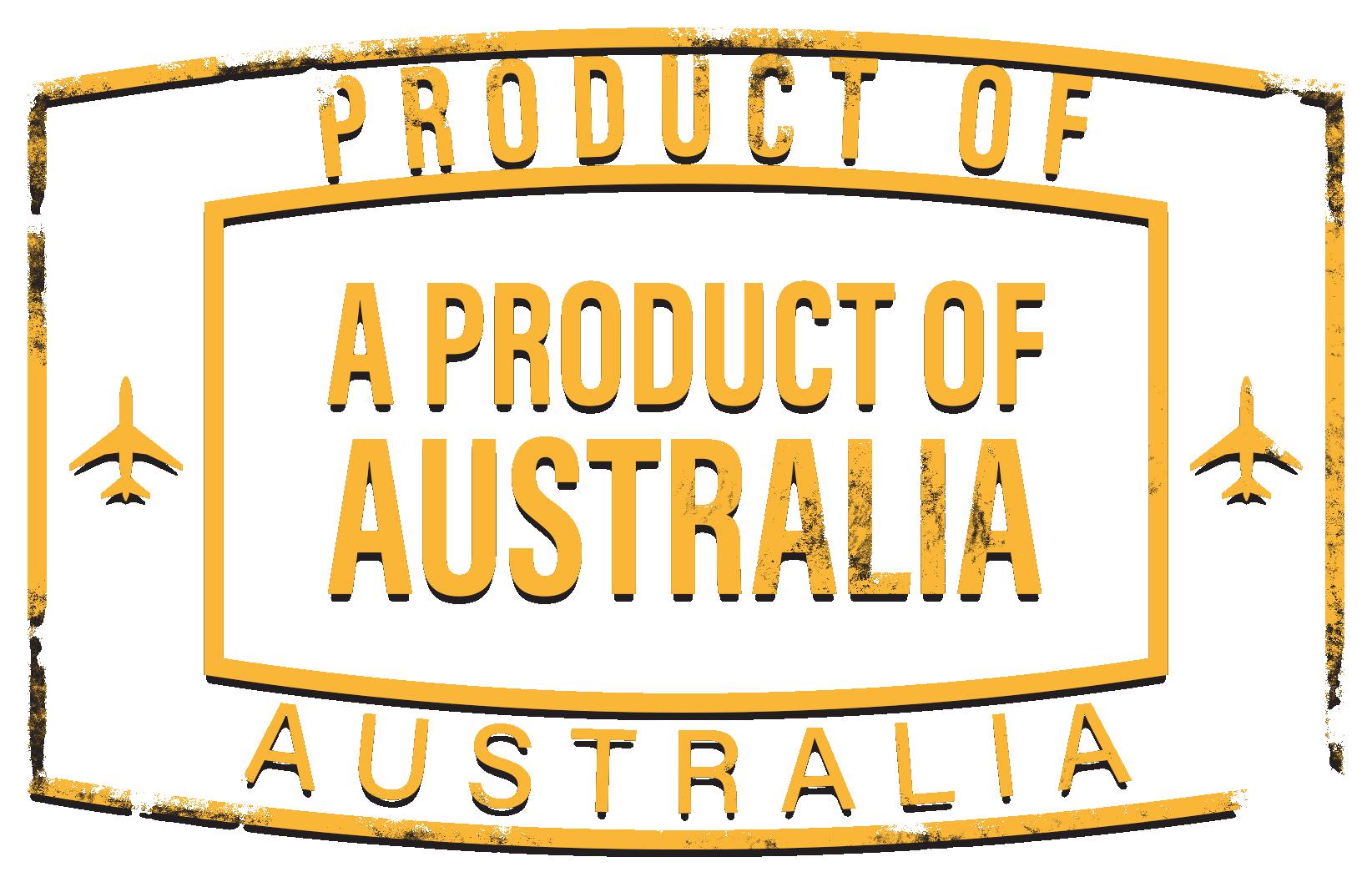 In 1978, 10-year-old Lee Barber moved to Sydney, Australia.
He had lived in Stratford, Taranaki but when work dried-up for his bricklayer father, the family sought new opportunities across 'the ditch'.
As a teenager, Barber caused few problems for his parents and became obsessed with surfing.
He trained as a carpenter but in his 20s, he fell in love and developed a taste for drugs.
Over the next three decades he racked up more than 100 convictions. Many of his crimes were committed to feed a raging cocaine and heroin addiction.
The Australian Government twice threatened to cancel his visa. In a haze of drugs, he didn't heed the warnings.
In October, Barber was led onto a flight to New Zealand in handcuffs. His past had caught up with him.
He landed in a country he hadn't known for more than 40 years, with just $250, a suitcase and three plastic bags.
Barber, who calls himself a "product of Australia", is now New Zealand's problem.
The 51-year-old cannot return to Sydney and may never see his ailing parents again.
"I had this dream of being there for mum and dad but that's not going to happen. Not being able to be there for their funeral, that's f...ing disgusting.
"I'm an Australian through and through. I feel like a refugee."
Barber is among nearly 2000 people deported to New Zealand since late 2014 when Australia began hardline enforcement of a populist immigration policy.
The wave of deportations has done untold damage to the Trans-Tasman relationship.
With around 650,000 New Zealanders living in Australia, the tough stance has had a disproportionate effect on Kiwis.
Fewer than one third have citizenship - the lowest level of any migrant group - because New Zealanders have unique rights to live and work there.
But because they are on "temporary" visas, Kiwis are vulnerable to the new hardline stance on criminality among non-citizens: they represent more than half (51-56 per cent) of the visa cancellations.
"It's having a corrosive effect on our relationship,"
Prime Minister Jacinda Ardern said in July, after failing to convince the Canberra Government to soften the policy.
Most have criminal records. Many have lived in Australia for most of their lives and are uprooted, leaving children behind and families in tatters.
Any non-citizen sentenced to 12 months in an Australian prison is subject to deportation - even if they completed their time behind bars years ago.
While Australia washes its hands of the deportees, it's up to New Zealand to get them back on their feet.
The social cost is enormous: benefits, housing, skills training, as well as prison and court costs when they fall through the cracks, and the exponential rise of gang crime.
Those who appeal the cancellation of their visas remain locked in detention centres, sometimes for several years, while their case is decided. As of the end of August, there were 147 New Zealanders held in immigration detention centres - 11 per cent of the detainees.
Barber spent about 18 months in detention in various parts of Australia - Sydney, Melbourne, Perth and Christmas Island.
In the end, the violence, cramped conditions and grime drained the fight from him, and, after an unsuccessful appeal against his visa cancellation in September, he agreed to be deported back to New Zealand.
"I've not given up hope. I just can't be in a detention centre any longer - it's too stressful. I don't want to look at guys [commit] suicide, I don't want to see guys slash their wrists, I don't want to see guys bang their heads up against brick walls, I don't want to see violence - I'm over it."
"I'm an Australian through and through. I feel like a refugee."
"I'm an Australian through and through. I feel like a refugee."
Barber opted for a fresh start in Christchurch, where he hoped to put his carpentry skills to use in the rebuild.
When he cleared Customs on October 7, he had no family ties to the city and knew little about his new home.
At Christchurch International Airport he was met by Aimee Reardon, the manager of the local branch of Prisoners Aid and Rehabilitation Society (PARS).

PARS receives hundreds of thousands of dollars in government funding to help deportees settle in New Zealand.
However, the charitable organisation has struggled to keep up with demand for its services as the number of Kiwis sent packing from Australia soared past the initial estimate of 1000 over five years.
It's allocated about $1500 for each deportee and helps them find housing, jobs and healthcare. The ongoing cost to the welfare system is far greater, as those who can't secure work end up on a benefit.
Reardon and her colleagues have helped dozens of people settle in Christchurch since the beginning of 2015.
They meet the deportees, provide a cell phone or sim card and a meal and then take them to a motel. In most cases, the Australian Border Force pays for the first five nights' accommodation.
Among the 501s are murderers, rapists and motorcycle gang members, but most, Reardon says, have relatively minor convictions.
Australian Government figures show that the majority of people who had their visas cancelled for character reasons in the 12 months to June 30 had committed drug offences. Crimes of assault, child sex abuse, domestic violence and dishonesty (theft, robbery, break and enter) also featured prominently.
Police figures show 1865 people were deported from Australia to New Zealand between January 1, 2015 and August 30 this year.
Most were men, aged between 26 and 40. About 40 per cent were Māori and 20 per cent were Pasifika.
Just over 700 settled in different parts of Auckland.
Canterbury and Bay of Plenty each have 172, another 138 started afresh in Wellington and 108 live in Waikato.
The address of 212 is unknown.
Reardon says New Zealand is getting a raw deal. "The old thing about us being cousins and brothers is just ridiculous now."
Those with limited family ties to New Zealand struggle and often become isolated.
"There are some who continue to be angry and feel what has happened to them is unfair and go back to their old habits," she says.
About a third of the 501s have been convicted of an offence since arriving.
Reardon believes the deportees should be granted short-term "compassionate leave" so they can return to Australia for significant events like birthdays, weddings and funerals.
"There are a lot of people who've made a real go of it, who are quite happy in New Zealand now … but they do want to go back to visit."
Barber has only vague memories of his childhood in New Zealand.
He dimly recalls using his father's bricklaying string to fish for eels in a Stratford creek. The eels he caught were often bigger than him and he had to drag them home.
But he draws a blank when asked the names of his friends, or the street where he lived.
Barber is more familiar with the beaches of eastern Sydney, where he learned to surf.
He'd skip classes at South Sydney High School to catch waves at Maroubra beach. He associated with members of the Bra Boys, an infamous surf gang known to protect its break fiercely.
When it came time to leave school, Barber had visions of becoming a pro boardrider, but his father had other ideas and he trained as a carpenter.
Surfing kept him out of trouble. But in his 20s, he married a woman who introduced him to amphetamine, or speed.
It was the first in a succession of failed relationships that left him with two children with whom he has no contact.
Devastated at the lack of access to his daughter following the collapse of his volatile first marriage, Barber says he started using cocaine and heroin "which helped me forget about things".
His drug addiction deepened. "I couldn't fund it. I broke into a house and stole jewellery and furniture and that was the beginning of in-and-out of jail for me."
Barber's record of offending - described by one judge as "appalling" - ranges from low level driving convictions and possession of drugs to burglary, car theft, fraud and assaulting police.
He appeared in court for sentence 38 times in three decades and spent at least 13 years in prison.
In 2008 and 2011, he was formally warned by immigration officials that he could be deported if he continued to offend.
It was a booze-fuelled 24 hours in 2017, when Barber was twice caught drink driving, broke into a laundry and crashed a car, which ultimately earned him a plane ticket back to New Zealand.
His life further spiralled out of control when his then partner, Stacey Docherty, killed her son and then herself, taking with her Barber's unborn child.
He was devastated, overdosing on a combination of drugs and alcohol on several occasions, and still struggles to talk about their deaths.
In the midst of his grief, Barber was sentenced to 12 months in jail for the drink-drive crash.
Several months later, he learned of the Government's intention to cancel his visa under section 501 of the Migration Act.
In April 2018, Barber was released from prison and sent straight to Villawood Immigration Detention Centre.
He appealed against the cancellation of his visa, arguing that he was a changed man and should be allowed to stay in Australia where his parents, siblings and children all lived.
The Administrative Appeals Tribunal (AAT), which considered the appeal in August, acknowledged Barber's strong ties to Australia and accepted that if he was deported he would face numerous challenges re-establishing himself in a country he hadn't known since he was a child. The tribunal also took into account the interests of his estranged son and daughter and the deteriorating health of his aging parents, both of whom would find it increasingly difficult to travel to New Zealand to see him.
But it concluded those factors were "considerably outweighed" by the risk he posed to the Australian community.
"The nature, frequency and cumulative effect of Mr Barber's offending is objectively very serious. He has consistently reoffended despite multiple sentences of imprisonment and two formal warnings from immigration authorities.
"His conduct reflects a persistent failure to respect Australia's laws and institutions. He constitutes an unacceptable risk of harm to the Australian community,"
The AAT said.
Barber is fighting the visa cancellation. "I may not have been born [in Australia] but I'm part of the furniture."
He acknowledges some of his offending was serious, but says he's not a dangerous criminal.
"I've been labelled as one of the worst people in Australia which is not true.
"That was a bad chapter in my life that I'll have to live with for the rest of my life. I'm sorry for what I've done, but when you're on drugs ... you're not thinking correctly.
"I've learned from my mistakes. I'm a changed person. I can deal with situations now a lot better than I could when I was younger."
Sitting in a motel room with the few belongings he's brought with him still packed in their bags, the reality of Barber's new life begins to sink in. "I've just realised I don't live in Australia no more."
He worries about his parents who have "never given up on me" and are distraught that he's been deported.
"I feel like I've let them down. I'm at a stage in my life where everyone needs me, but I can't help … and that's because I've made the wrong choices in life.
"I'll never be able to put flowers on my mum's grave ... because I destroyed half my life through a drug addiction."
Lois and Mervyn Barber fight back tears as they talk about their troubled only son.
The retired couple, both aged in their late 70s, live in a state house in Minto, a suburb in Sydney's south-west.
One of Lee Barber's old wetsuits hangs in a wardrobe in the spare bedroom. A gold picture frame in the living room carries a photo of him as a scrawny, blonde teenager holding a surfboard.
Hidden behind a couch is a large portrait they can't bear to look at. It's of their granddaughter, who they haven't seen in 25 years.
The pair say their son has lived a very sad life, marred by poor relationship choices and drug addiction.
They believe he sometimes broke the law to 'get clean' in prison, a tactic that may have saved his life.
The couple are adamant he's not a threat to Australia and the deportation is cruel, because their health may never allow them to return to New Zealand.
"He's had a hard life … but now he's clean and well … and he has to face the hardship of having to live in a country where he doesn't know anyone and try to make a life without getting into any trouble. Even though he's 52 this year, he's still my baby,"
Lois Barber says.
Mervyn Barber says he was beside himself when he learned his son was going to be deported.
"When he told us … you wouldn't know how I felt, nobody would know how I felt," he says.
"I thought he could be kicked out on the streets. I had pains in my guts for days.
"I love my son dearly. He's been a ratbag, but I still love him."
Saying goodbye when the couple last visited their son in detention was extraordinarily difficult. They fear it will be the last time they're able to give him a hug or shake his hand.
"It's broken my heart," Lois Barber says, "but if he can make a life where he is, that would make me happy."
"When he told us … you wouldn't know how I felt - nobody would know how I felt."
"When he told us … you wouldn't know how I felt - nobody would know how I felt."
As dawn breaks on Lee Barber's second day in New Zealand, he ventures to Sumner, a seaside suburb in Christchurch's east.
He walks down the beach, strips off his white shirt and South Sydney Rabbitohs rugby league shorts and plunges into the brisk waters of the Pacific Ocean.
"I really needed to do that," he says, as he emerges.
"I'm ready to start a new life … I had to just wash that detention centre off me. I'm at peace."
Barber's since moved into a rental property in the east Christchurch suburb of Linwood and has secured a job helping to build a bridge.
He considers himself one of the lucky ones.
"I'm Lois and Mervyn Barber's son.
I don't want to let anyone down again. I deserve another chance."
words
Andrea Vance and Blair Ensor
design and layout
Sungmi Kim
More special features from Stuff