soldiers inc.
Chapter One

The Other Side
They called it the Circuit. Secretive, lucrative, and exciting, if you were a soldier tired of the poor pay or bored of the endless training exercises, it was deeply alluring. Hundreds of our best servicemen and women have taken the excitement - and cash - of private military life in the world's worst troublespots, over long careers in the defence force. These are their stories.
Western Afghanistan, 2004. A group of about 30 private military contractors are on their way to negotiate the peaceful disarmament of a tribal warlord.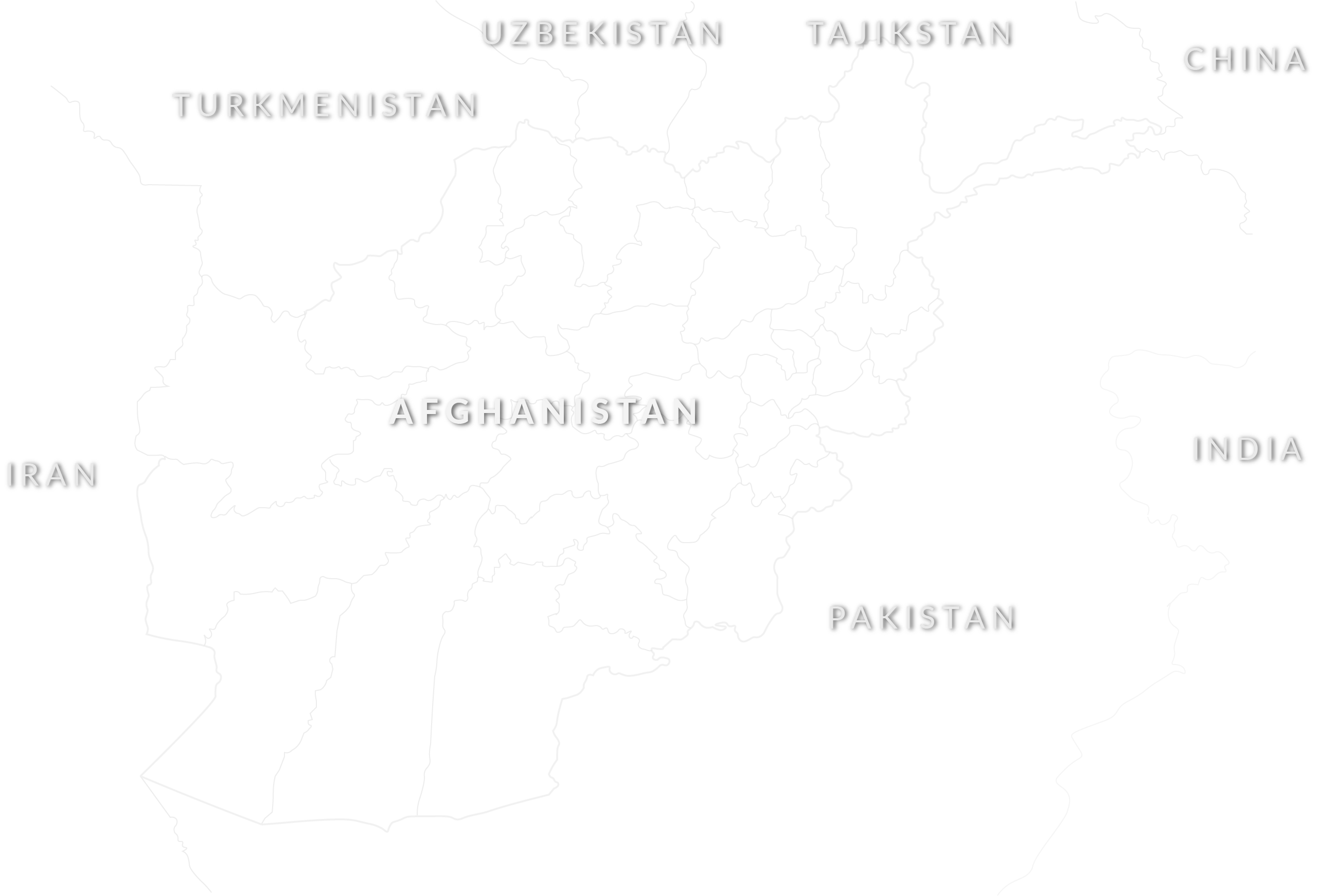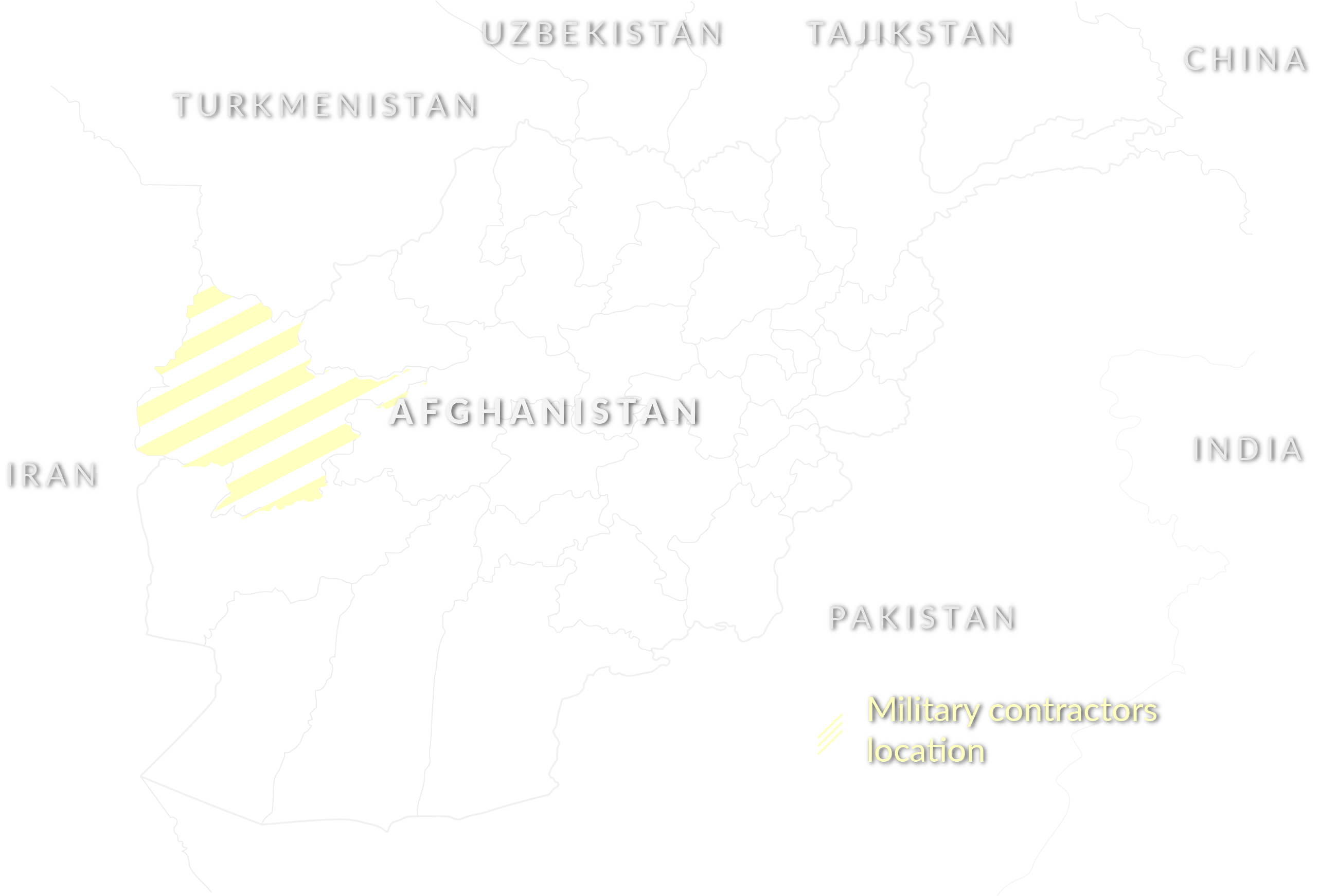 The group enters a narrow gorge, and suddenly is ambushed, front and back, by the warlord's men. It's midday, and the ensuing firefight will continue until 7pm.
The private soldiers are heavily outnumbered. Their commander, a New Zealander whom we will call Soldier X, forms his men into a defensive position and entices the Afghans to fire. He plots their locations and gets an American in his ranks to call in a US Army airstrike to help. Soldier X, armed only with a pistol, then scrambles up the hillside, and shouts down directions to relay to the bombers.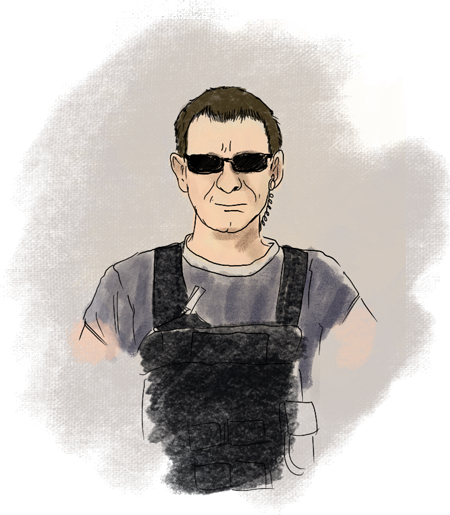 Soldier X
Up on the hill, he considers what will happen if they lose. "These were the days when you could end up in an orange jumpsuit with your head taken off with a breadknife.
I was looking at the pistol, and thinking, if this gets really bad, and we get down to it and I am really in the s..., I am going to have to use this on myself."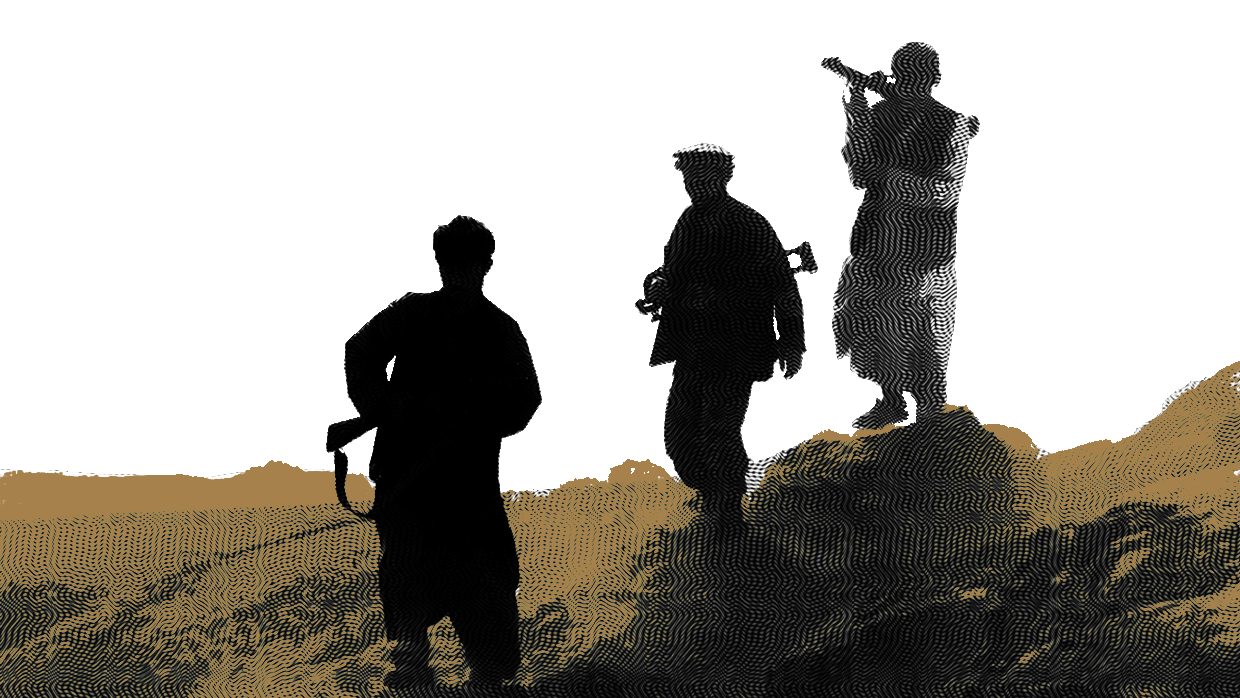 But the airstrike works: Hundreds of Afghans lie dead on the hills.
About a third of Soldier X's men are medically evacuated with serious injuries. The rest start a slow retreat back to base.
Soldier X has wounds in both arms - one from shrapnel from the airstrike, the other from an Afghan "who didn't want to disarm". His loose shirt has big tears in the front from the bullet that ended up in his arm. "If I had been running a wee bit faster, it would have gone right through the ribcage."
Soldier X isn't frightened. He isn't re-evaluating the life choices that led him here. He's celebrating them.
"This is the bit that not everyone can understand," he explains calmly. "To me, that was the most exciting afternoon I've ever had in my life.
"Basically, every element of training that I had received in the New Zealand Army came into play that afternoon. The tactics, the use of weapons, calling in close air support, everything I had trained for and never been able to use, all of a sudden I got to use. And, what do you know, I find out I'm not so bad at that. Although there's also a lot of luck involved."
Soldier X resolved that day that he was never going back home to the family farm. He'd found the right career.
"Sorry, that [farming] is not me - there is a whole world out there I want to explore. And a whole lot of excitement and adventure to be had."
It's called the Circuit.
Jobs aren't advertised, but filled by former comrades vouching for each other. It's much better paid than any regular army, and there's a much better chance of seeing some action. And, of course, a risk of being killed.
Private soldiers aren't new. The East India Company, which ruled India from the 17th century, had a 260,000-strong private army by 1803.
In the 1990s and 2000s, there were private contractors at work in conflicts in Angola, Sierra Leone, Croatia and the Congo.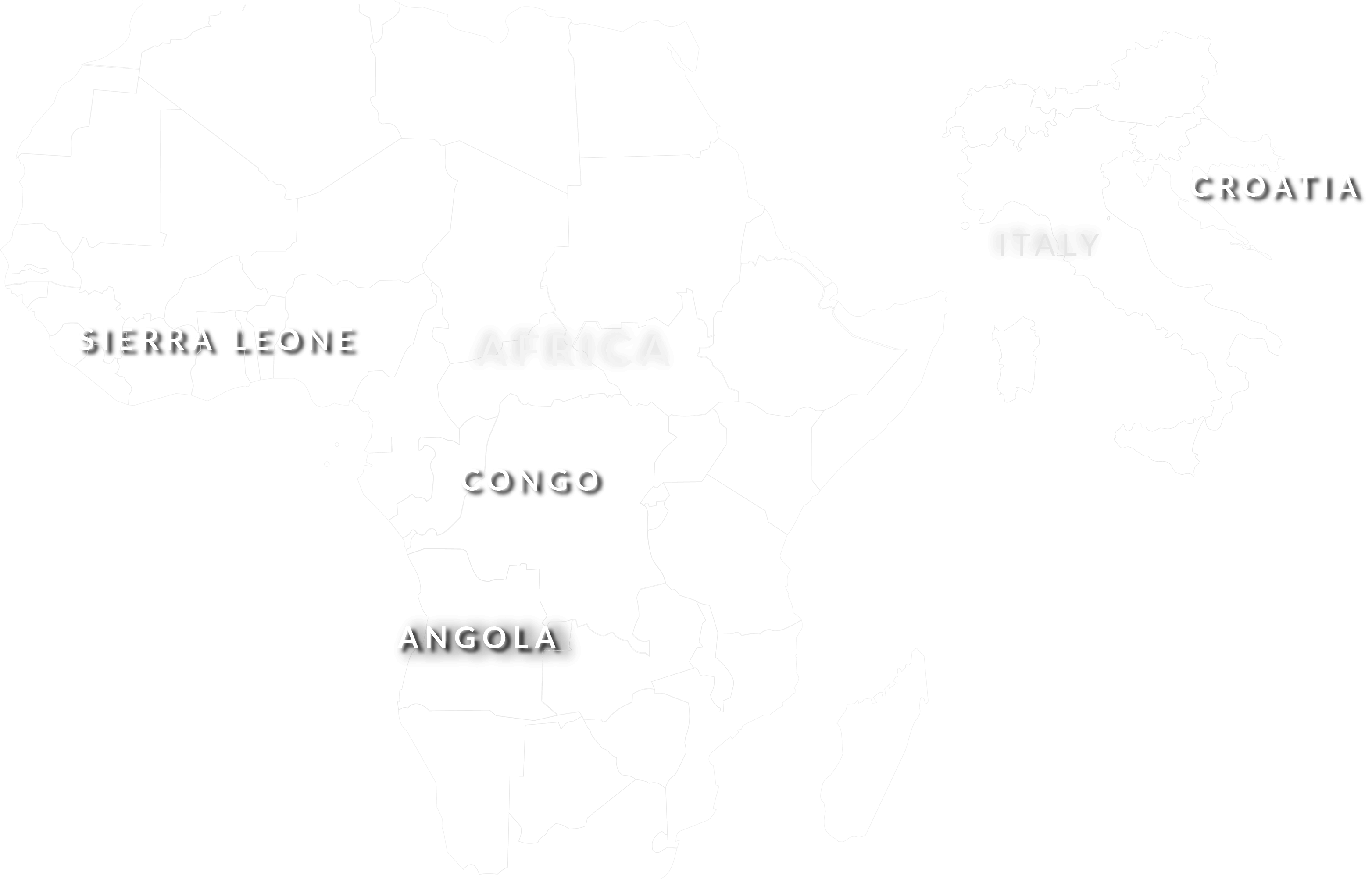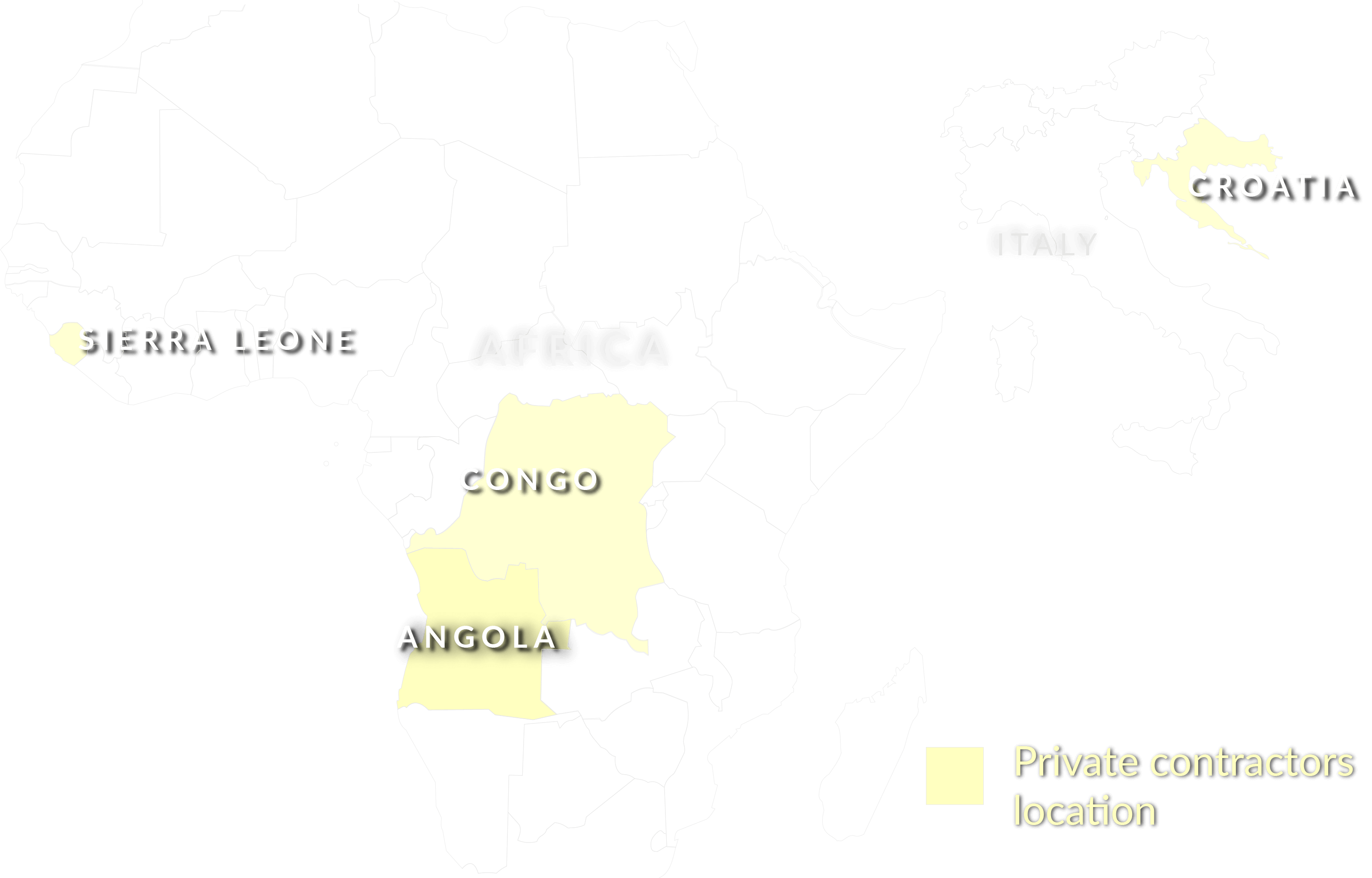 Infamously, in 1994, the private soldiers of Sandline International - operated by former British Lieutenant Colonel Tim Spicer - fought and repressed the independence movement in Bougainville on behalf of the Papua New Guinea government.
But the Circuit itself really came alive as a result of the September 11, 2001 attack on the World Trade Center. The US Army fought the wars in Iraq and Afghanistan in response to the attack, but private soldiers did almost everything else - guarding bases, installations and supply lines, negotiating disarmaments, election security, and guarding key 'clients' from companies who'd won lucrative contracts for the economic rebuild of both countries.
By December 2006, one estimate suggested there were at least 100,000 contractors working directly for the US Department of Defence in Iraq. It's thought another 130,000 or so were employed in Afghanistan.
Historian Peter Singer estimated that in the 1990s, there were 50 enlisted military personnel for every private operator; now it's about 10 to 1.
The Circuit grew alongside a generation of New Zealand soldiers who'd only experienced peace, not war. Private work was plentiful, well-paid and offered the chance of military action.
"You don't want to sit at home all your life doing the 'what ifs'. [Otherwise] all you are seeing is tussock [at Waiouru military camp],"
says Monty Gurnick Jr, one former New Zealand Army soldier who spent four years on the Circuit.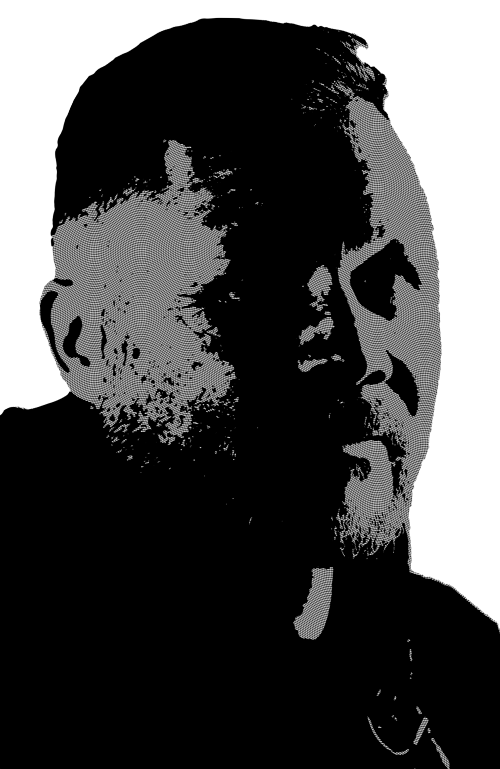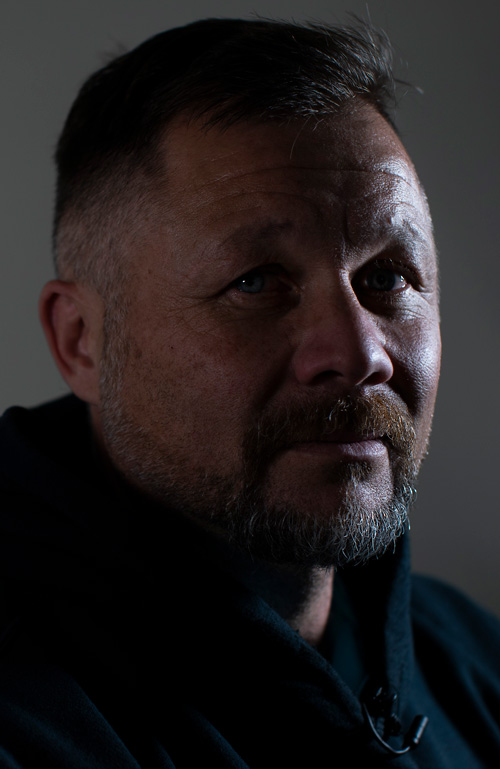 Monty Gurnick Jr
It's difficult to quantify, but anecdotal evidence suggests those with New Zealand military experience have been especially in demand on the Circuit. 
A tide of them departed our shores for work overseas, with many hundreds finding work in Iraq, Afghanistan, and then even further afield.
"In the heyday, the chance of running into a Kiwi in Baghdad was pretty high," says Soldier X, who estimates 250-300 New Zealanders worked there in the years they were most in demand. It began to bleed the New Zealand Army of its best men.
For her book The Hidden Economy, which studied the role of Māori on the Circuit, Massey University academic Maria Bargh gained access to an unpublished masters' dissertation written by the former commander of the SAS, Jim Blackwell.
Blackwell surveyed 24 former SAS soldiers who left to go private between 2000 and 2005. All had gone primarily for the money.
Those we talked to put the usual daily rate at the peak of the private military contractor (PMC) circuit at US$500 a day. At a mid-2004 exchange rate of 63c to the US dollar, that was NZ$800 a day.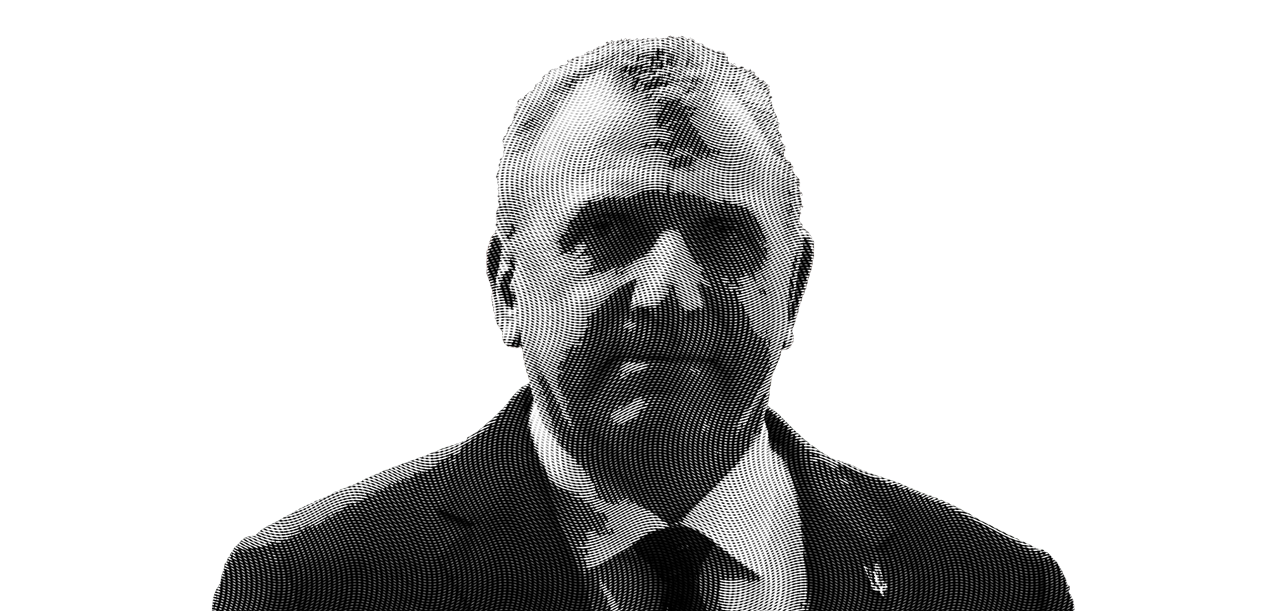 Jim Blackwell
There was a tiered system: tier one, usually ex-US Special Forces, might command $1200-1500 per day. Soldiers ranked staff sergeant and above might earn $350-500 a day. And those ranked section commander or above might earn a little less. In the early days, at least, soldiers below that rank need not apply.
To compare wages from those heady days, here's what a Kiwi soldier would have been earning at the time: the average salary of an infantry private was $37,519, while an SAS trooper earned $37,986. The SAS salaries rose like this: a corporal earned $46,658, a sergeant $53,125, a staff sergeant $59,547, and a warrant officer $67,553. An infantry soldier's salary rose like this: a sergeant earned $43,279, a staff sergeant $47,365, and a warrant officer earned $54,889.
Blackwell says his unit did a deal where they would vouch for ex-members wanting a reference - "in exchange for PMCs not actively enticing serving soldiers to leave".
Among those who left the SAS for private work included Blackwell's direct predecessor as the unit's boss, John Knight, who became the Iraq managing director of US-owned private company ArmorGroup, then went on to form his own Dubai-based company, Envoy 360.
Knight returned to New Zealand to hold recruitment seminars with great success. It's understood at one stage the army's First Battalion, headquartered at Linton, lost almost all its section commanders, sergeants and staff sergeants to offshore assignments.
Some of the Kiwis we spoke to were among those he hired. Knight did not respond to requests, via an intermediary, to talk; nor did Blackwell.
Soldier X recalls making an Anzac Day visit back to Linton in 2004, where the commanding officer said he hoped he wasn't there to recruit. Soldier X responded that he wouldn't actively pursue his men, but he would answer any questions.
He remembers the soldiers saying they had an inter-divisional firearms competition coming up. He was going to Kandahar. He knew what was more exciting. "I am glad I left, and I don't think I could ever go back to that."
Soldier X's story was typical. He served a decade in the New Zealand Army infantry, including a peacekeeping deployment to East Timor, which he enjoyed. While on a posting to headquarters at Linton, in Palmerston North, he saw some jobs advertised with the UN peacekeeping force in Afghanistan, working to disarm the Northern Alliance warlords.
"It ticked all the boxes: doing something good in a place where they were pretty miserable, travel, and something exciting," he says. He found the work rewarding and, wanting to stay, switched into the private sector when the US Department of State began offering private contracts to support the parliamentary elections in Afghanistan in 2005 in areas considered too dangerous for the UN to venture.
Security teams would register candidates, deliver and collect ballot boxes, and protect polling stations. In remote areas, they might ride on horseback to small villages with ballot boxes. "It was a democracy not all of Afghanistan had subscribed to, so there was a lot of pushback by people - just like there was a lot of pushback in the disarmament process."
Soldier X found himself experiencing what HR people would call 'personal development', as he worked on his negotiating skills. "There was nothing we could give in return, so we had to convince them it was for the good of the country, and let them feel their power could be maintained by the democratic purposes rather than the barrel of the gun." 
His job was to convince the warlords there would be opportunities in the army and police and at the ballot box if they put down their guns. Apart from that firefight in the valley, he was usually successful.
More than once he found himself playing buzkashi - a game of polo, where a goat carcass replaces a ball - with local commanders. He was shot in the leg during that election, a story he would rather not tell, but says fondly of Afghanistan: "It's a beautiful country. The people there are amazing, despite what they've been through." 
After that, he moved to Iraq, taking a senior position in a company which had contracts to escort electoral officers and the crews rebuilding the country's cellphone network.
Soldier X may not have been actively recruiting his former colleagues, but he knew plenty of those signing up.
Former soldier Marc Parsons, who worked for a private security company in Afghanistan, says he discovered he knew plenty of people in Kabul.
"I bumped into my old instructors from the army on the plane over. So when your old grizzled guys - and they were the good ones, too - are going, and some of your best mates are there too, you did get a feeling you had moved on to a better place."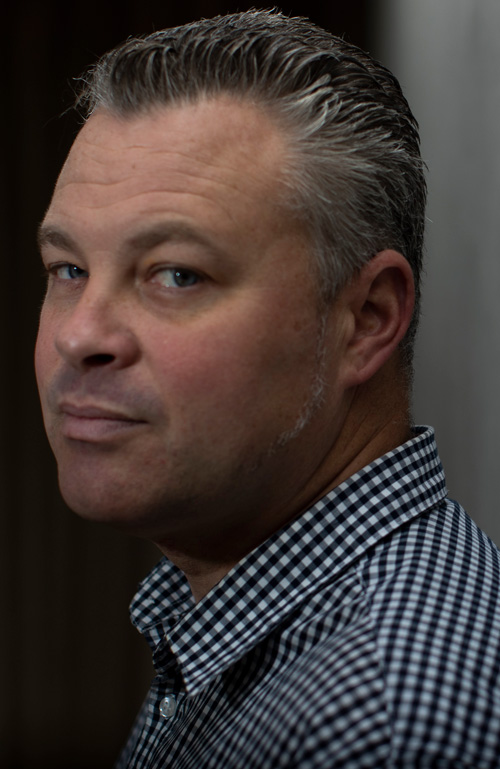 Marc Parsons
The accepted system of vouching for new colleagues worked well for the Kiwis. From such a small base, they would either know new applicants, or know someone else who knew them well enough.
Soldier X says he was told early in his private career by one former British SAS soldier: "Don't worry: as long as you are good, in this industry, people come looking for you."
Soldier X says the Kiwis would do an "internal weeding out".
"We were a little bit selective, or maybe a little elitist, in saying who we would vouch for because it is your personal credibility… there are consequences [if it goes wrong]."
Former New Zealand police sniper Paul Walsh, who worked in Afghanistan and Tanzania, says:
"I won't take anyone by CV, I always want word of mouth, and someone to vouch for them. And I'll take that any day."
The turnover of NZDF staff climbed from 10 per cent in 2000-2002 to 28 per cent in 2004, then 15 per cent in 2005, according to Blackwell. From about 2002, the NZDF responded with "aggressive recruitment strategies" to fill the gap, Bargh says.
It also changed the rules so soldiers could only apply for leave without pay if they were going to a job in logistics, not on the frontline of private contracting work.
It surprised her that the military hadn't tried to find other careers to transition its staff into. "There wasn't a good plan around it, other than trying to threaten people that they couldn't come back in." 
The NZDF declined to comment.
The first wave of Kiwis departed for Baghdad in 2004, hired by the British company Control Risk Group. It became a tidal wave, as the Circuit grew, New Zealanders gained a good reputation, and more Kiwis recruited their friends.
In chapter two of Soldiers Inc. - Mortal Danger - some of those private soldiers share their stories of life, death and big dollars in Iraq.
Credits
design and development
Sungmi Kim
Additional visuals
Monique Ford and Joe Johnson
With thanks to Ben Stallworthy and Scott Cottier
more special features from Stuff