The mystery of what happened to teenager Quentin 'Q' Godwin has become more baffling as time has gone on.
The teenager left his West Auckland home for work in 1992, then vanished.
Suicide or misadventure has long seemed the most likely explanation. But new information suggests something more sinister.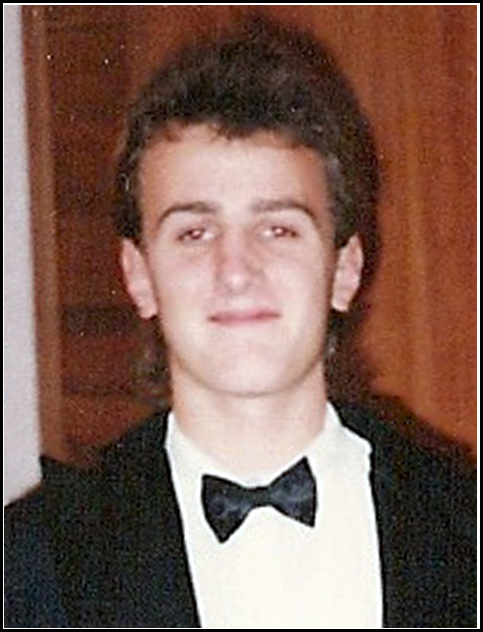 Trustworthy, accurate and reliable news stories are more important now than ever. Support our newsrooms by making a contribution.
Contribute Now

The time when Sarah Godwin's world spun off its axis started with a note. That May of 1992, her son Quentin left his bush-flanked home and never returned.
That his remains, at the very least, have never been found has confused and frustrated his family, particularly Godwin, who has never given up hope of finding her son.
For decades the family of eight has lived not knowing what happened to Quentin, known to all as Q, who was due to start work at his local supermarket one night, but never arrived.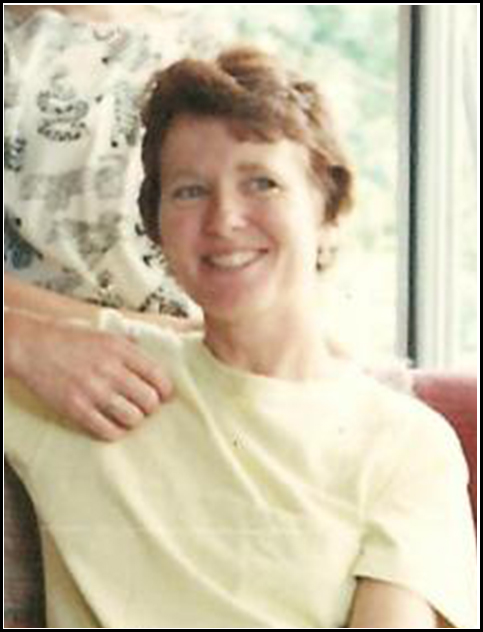 Godwin's search has reached its 28 year anniversary./**span.bodytextquote**/ "That's an awful long time not to know what happened to your son," /*/*she says.
"I've worked constantly to try and find out…what might have happened to him. I'm absolutely tenacious about getting to the bottom of this, because I feel there are people in New Zealand who know what happened to Q."
Q was 18 and living near the small village of Titirangi in West Auckland. The middle child in a large blended family, Q was in his final year of high school at Lynfield College, after a brief break to study forestry in Rotorua. He was curious and fun, raised in a happy, active home; their backyard was the sprawling Waitakere Ranges.
Q's birth father lived at Albany commune Centrepoint, and Q was raised by his mother and stepfather Steve Edwards, from about the age of four. His relationship with his birth father was thorny.
While Q adored his family, and was particularly close to his mum, he suffered from self doubt. He had bipolar disorder and smoked marijuana. His moods were up and down and while he was social and had lots of friends, they noted he appeared troubled, sometimes strange. He'd received outpatient treatment for manic episodes.
Q was burdened. A drink driving incident on his birthday the year before saw him crash and injure a former flatmate. They fell out, and Q was charged, but failed to show for court. A warrant was issued for his arrest.
While suicide or misadventure have long been the prevailing theories about what happened to Q, in 2014 three women alleged a former school friend had confessed to being in a car that had struck and killed Q. The men were said to have panicked and buried him.
Stuff has investigated this scenario, and examined other theories put forward by police: that he suffered an accident or became lost, that he started a new life, or that he died by suicide. Each is plausible, but uncertainty reigns.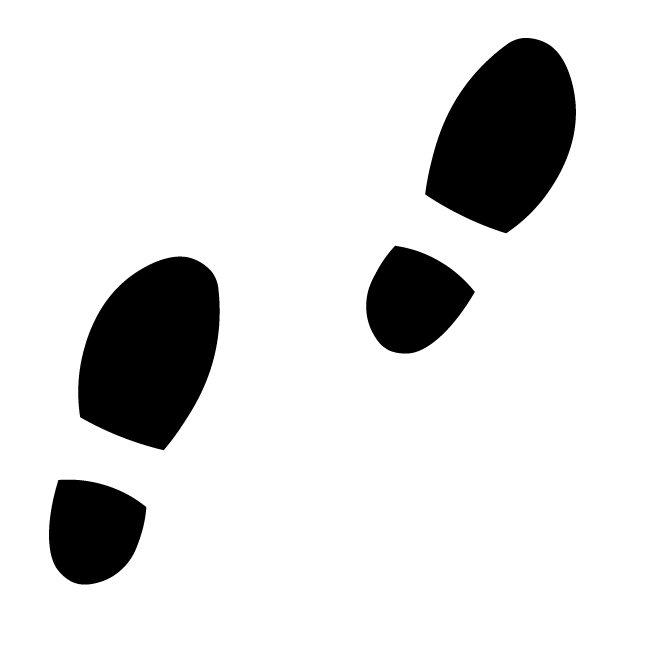 LAST SEEN
Steve Edwards recalls one of his last conversations with Q was in the days before his disappearance. "It was a bit grey and overcast and I really remember sitting down with Q on the sofa," Edwards says.
"He was searching, really, for who he was, how he was going forward and what he was going to do… And afterward, I thought, you know, because Q hadn't been easy…and he was really considering his path as a young man. It was a really nice talk."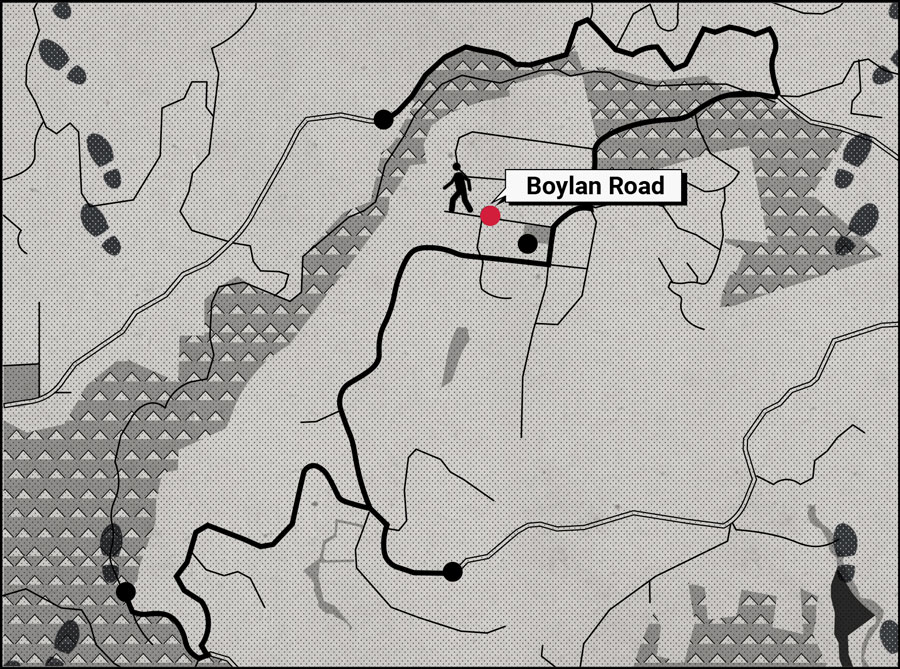 On May 20 1992, Q went to school as normal at Lynfield College. At 2.30pm, a friend of the family's saw him walking along nearby Boylan Rd, expressionless. She greeted him, but he said nothing. Half an hour later, Q phoned a friend who said Q seemed "reasonably normal".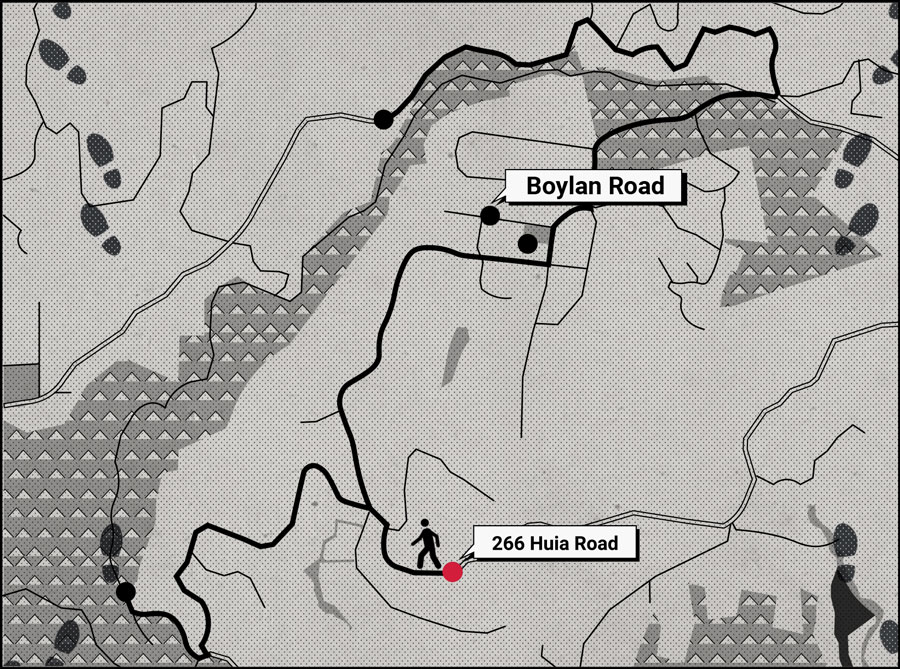 At 4.10pm his stepsister saw him writing a note, and 20 minutes later he got changed and appeared to leave for work.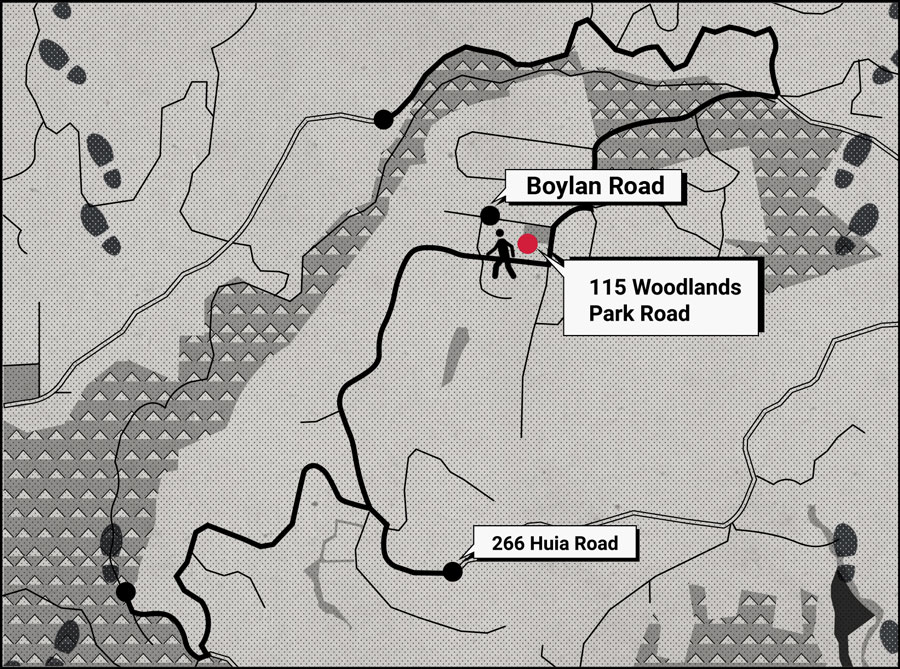 At about 5pm someone of Q's appearance was reported "looking strange" outside 115 Woodlands Park Rd, less than 2km from home, on a less direct route that would have nonetheless taken him toward the supermarket. But Q never arrived.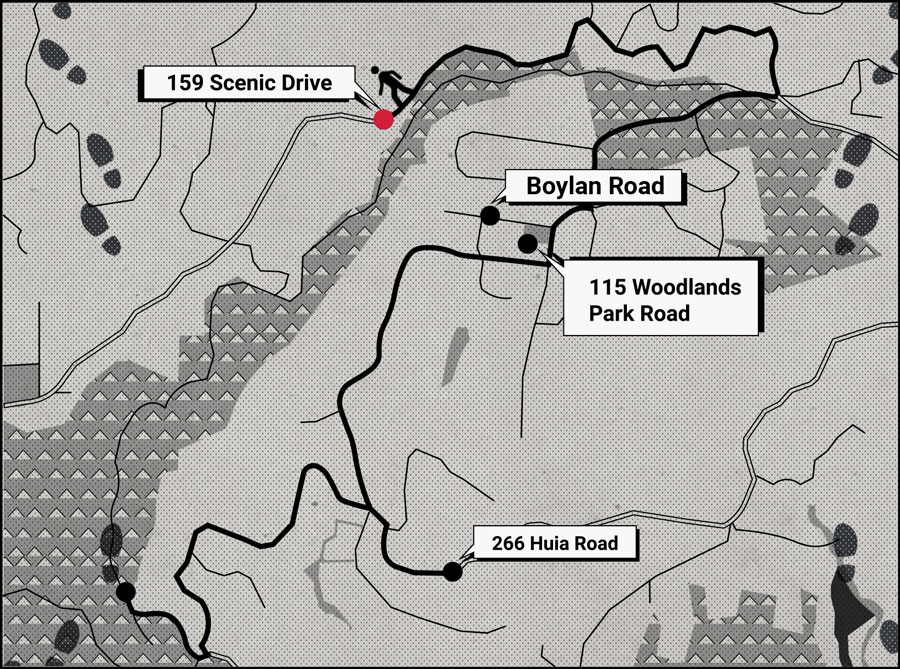 A woman who knew Q said she saw him hitchhiking in the direction of Piha on Scenic Dr, outside a nursery, and a driver later reported taking a "quiet" hitch-hiker who fit Q's description from Scenic Dr, to Piha, on a Wednesday at 6pm.
The alarm wasn't raised until the following morning when his sister went to get him up for school, and discovered his sleepout empty, a lengthy note in Q's place.
Q had written that he'd "made up my mind to rid myself of this world". He said he'd "failed to be able to fit in with the rest of this society."
"It ain't easy being a misfit and after a while you just withdraw into a recluse incapable of functioning normally. It seems that no matter how hard I try to trust myself and trust others I just don't cope."
Q made a point of saying marijuana and magic mushrooms had "sapped my brain and body" - he was"not normal any more". "A fear is what governs me."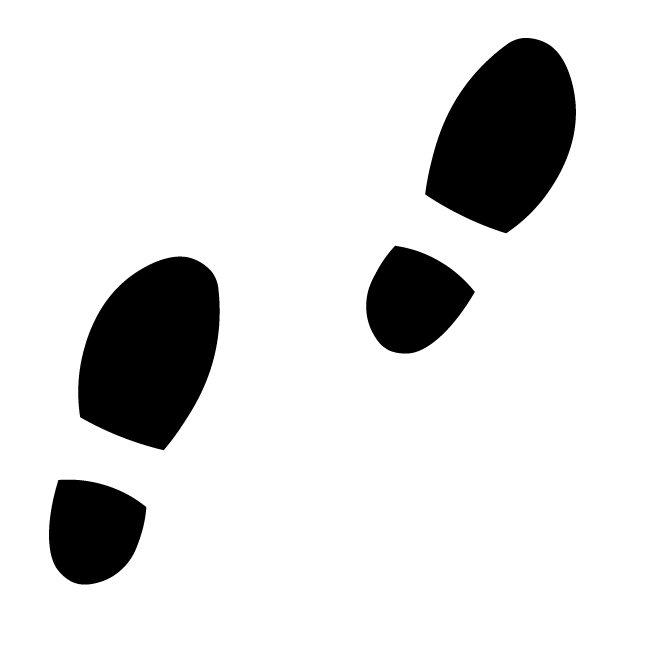 THEORY 1: SUICIDE
The note was the strongest clue the family had about Q's disappearance. But then - and now - aspects of this theory trouble them. Neither Edwards, nor Godwin, nor Q's stepbrother Chris, instinctively believe he could have. Chris thinks Q was scared of sharks and the water.
While it was the first time Q had completely disappeared, just five days earlier he had left a similar note, found by his brother. But he returned home, reporting to the driver who ferried him from Piha that he intended to jump off Lion Rock but had "chickened" out.
Edwards took Q's disappearance seriously, quickly reporting it to police. Edwards says the police were good, and the community quickly began searching. They focussed on the Waitakere coastline after those reports of Q heading toward Piha.
But there were multiple possible sightings of Q, even after the time he had reportedly hitchhiked to Piha. At 12.30pm on May 21, a local saw a man of Q's description with a "slightly pleading face" on Scenic Dr, 12 kilometres from Q's home. Another witness, Ms Reid, was "95 per cent sure" she saw Q walking along Huia Rd toward Woodland Park that same night, at 11pm. She said he looked depressed.
Edwards is emotional recalling the realisation he had to tell Godwin that Q was missing. She was in England visiting her parents. He'd put the overseas call off on the instinct Q would turn up.
"I had a strong feeling, actually, that Q didn't have it in him to top himself."
Edwards says.
"I thought Q's life force was very strong, and I didn't think he would do that. I think because of his depression that he would contemplate it, but knowing the boy I don't think he could have done it. So I had great confidence that we would find him. We were looking, and looking hard."
Unbeknown to the family at the time, a counsellor at Q's previous school, Green Bay High, said they'd had a conversation with Q years before his disappearance, where Q had said he would suicide in circumstances where he couldn't be stopped, or his body found, a plan that didn't involve the sea. The counsellor believed it wasn't an immediate one. They didn't report it to police until many years later and Godwin only learned of it from the coronial inquest.
If he had died at Piha, would his body have washed up?
University of Auckland academic Dr Jonathon Webber is in the middle of a study that could answer this.
There are few studies on how long it takes for bodies to wash up. Many have been carried out overseas, in different environments. Webber is analysing about 250 New Zealand drownings to find average timings, taking into consideration ethnicity, weight and gender.
Webber is a lifeguard and a long-time Piha resident. He and others name the drowning of Warriors player Sonny Fai at Bethells Beach in 2009 as an instance where a person could drown and their body not be recovered. In Fai's case, he was known to have been swimming, so that his remains were never found is less of a mystery. 
He says it's harder for people to intentionally drown themselves from the beach - they have tricky surf conditions to contend with, and people's survival instinct kicks in. Those who jump off a high point are likely to suffer severe injuries, possibly making it harder to recover them.
Bodies that go missing in the surf at west coast beaches tend to travel north. Webber's study's findings are months away, but anecdotally, "I can say with 30 years experience, if somebody drowned at Piha right now, I'd expect them to be found somewhere north, Bethells, towards the Kaipara Harbour, within the next three to 10 days."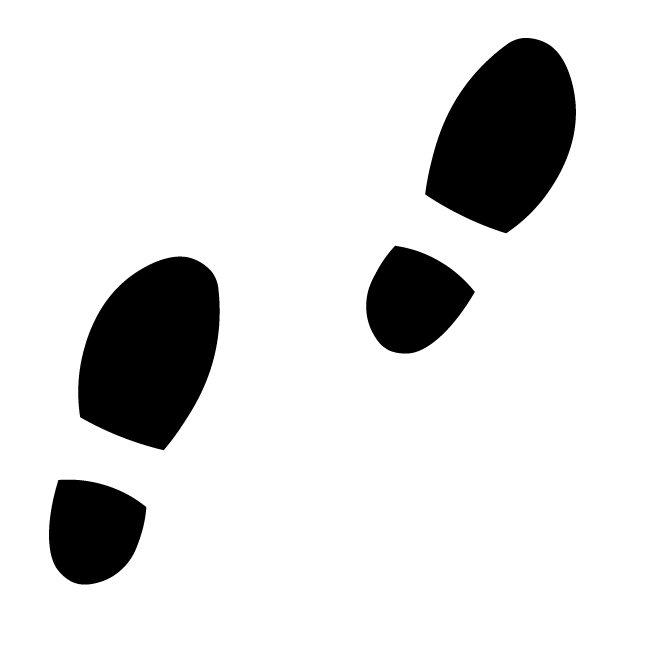 THEORIES 2-3:
VOLUNTARY DISAPPEARANCE/
MISADVENTURE
Q loved the outdoors and was comfortable in it but his backyard, the Waitakere Ranges, are immense even for the seasoned tramper. Spanning 28,000 hectares of bush, it's a hiker's paradise and Q and his family regularly went walking there.
By May of '92 Q wasn't driving, instead he hitch-hiked, walked or cycled. Sarah Godwin and Steve Edwards' initial instinct was that Q had taken some time out to get his head together. He was known for taking flight when he was on a high. 
While the various possible sightings of Q in and around the bush in the 48 hours after he was last seen supported the possibility, credible sightings after this time dried up.
A series of strange phone calls in the years afterward raised hope, though.
In October 1993, a woman calling herself Marissa, claiming to be Q's wife, made contact, purportedly from a phone box in Invercargill. She relayed they had a one-year-old child named Jackie Elizabeth Godwin. Police traced the call to the Auckland City Council library on Greys Avenue. Their checks with social services found nobody called Jackie or Marissa Godwin.
In 1995, another call was made from a Wiri, south Auckland address, from a woman claiming to be Q's wife. Both women said Q didn't want to make contact but they felt his family should know. Godwin treated them with some credibility. Little did the callers know that two weeks before his disappearance, Q told a friend he had got someone pregnant. 
His family didn't hear about this until much later. They have no idea who Q might have been referring to. Police traced the last call but the home's occupants denied it.
"The police said, 'well, it's impossible that it didn't come from this house. We could take them to court for misuse of a telephone, or let it go.' So what do I do with that, you know?" Sarah Godwin says. "(The caller) sounded Kiwi, young … fairly genuine. It's always been on my mind. If it wasn't a genuine call, why would somebody do something like that? She wasn't asking for money."
With posters across the country with their number, the family were targets. One boy even phoned pretending to be Q.
If Q is alive today, he would be 46. But if he had disappeared voluntarily he would have had a tough time starting over. His bank account hasn't been touched and he hasn't left the country under his own name.
With a warrant for his arrest, personal details already on police file, and a pending drink driving conviction, starting a new life also relied heavily on avoiding so much as a traffic stop. 
Godwin also thinks he wouldn't deliberately stay away so long.
"Q wasn't the sort of person who was away from his family. He didn't hate us. We didn't have any rows. He was very reliant on me, in particular."
While it's possible he had an accident, or became disoriented in the bush and died, that his body has never been found has long been a sticking point.
Sir Bob Harvey is adamant people just don't vanish. The 79-year-old was elected mayor of the former Waitakere City Council a few months after Q left home for the last time. The former lifeguard often took part in searches for missing people.
He recalls one man's skeleton was found in the Waitakeres three decades after he was last seen - but thinks it's rare for people to be lost forever.
"Search and Rescue is very sophisticated, we're not talking about 1930s' New Zealand," Harvey says. "It's rare for bodies to go undiscovered because there's a lot of trampers, walkers, hikers. It's a city of a million people. There are trails." 
Other experts say it's unusual, but not improbable, for a body to be irrecoverable. One experienced search and rescuer says not to underestimate how much of the bush is untracked. 
"There's huge areas where you'd never go to. If somebody did, for whatever reason, it's quite feasible they would never be discovered. You could be 100m from the road, in the bush, and not be found simply because somebody would never walk there."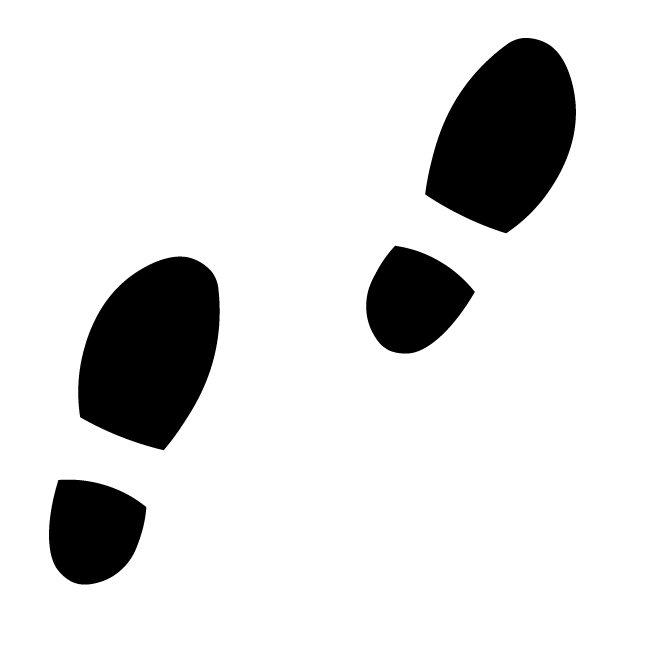 THEORY 4: FOUL PLAY
There is a final possibility.
In 2014, an inquest into Q's disappearance went ahead before Coroner Deborah Marshall, despite Godwin's disapproval. The inquest's publicity brought forward an anonymous tipster, who, mid hearing, told police a friend had confessed to her family years earlier that Q had been accidentally struck by a car, and then buried by four men at Laingholm Beach. 
There is confusion around the location of the alleged collision, with both the beach and the Lower Nihotupu Dam named as a location. The sites are close though - about 4km, a couple minutes drive, apart. The latter was a popular area for drinkers and drivers to congregate.
Godwin says police were tight-lipped about the information and didn't appear to be giving it credence. In 2015, one of the women who claimed to have heard the confession made contact with Godwin directly.
The woman, who is fearful for her safety and didn't want to be identified, no longer lives in New Zealand but grew up in West Auckland, and went to school with Q. She remembers him fondly and was aware of his disappearance.
Which is why when another school friend came to her home to have coffee with her, her mother, and her sister, she says she was shocked to hear him saying he knew something about Q's disappearance. 
In a later statement to police she alleges the man told her he had a /**span.bodytextquote**/"secret"/*/*.
"They were doing burnouts and then from out of nowhere Quentin just jumped out in front of the car and they hit him.
They said they killed him and they then decided they thought they'd get in trouble for doing it and even though they said he'd jumped in front of the car they decided to bury him
and I can't remember exactly word for word but for some reason he said it was light bush whether that be left or right,
but they dragged him off to the side of the beach where there was light shrub and buried him and that was it."
She told police she interpreted the tale as a /**span.bodytextquote**/"cry for help"/*/*.
 "I asked him why you hadn't said something about this and (the) bro code (was) sort of an answer…. We were just a bit dumbfounded to be honest, and yeah, quite upset us." 
The women were rattled and seeing the publicity about the inquest decided to come forward.
Identities of the men - all around the same age as Q at the time - have been provided to Stuff. One was known in the community at the time and is understood to be a senior member of the Head Hunters gang. Another is in custody, awaiting trial for a domestic violence matter which was due to be heard when the coronavirus lockdowns began. Stuff has been unable to speak to him because of this. A third man is untraceable.
The fourth man lives in West Auckland, and was a former friend of Q's. 
The man, who Stuff can't name for legal reasons, is eager to talk. And he's also quick to dispel the claim that he has anything to do with his former friend's disappearance.
Now in his 40s, he says he's a full time caregiver for his children. He admits to being a ratbag in his youth and early adult years but reckons he's turned his life around.
He says he and Q used to drink and chase after girls; they spent time at Laingholm beach and the Lower Nihotupu dam. They were close enough that he recalls being invited to Q's home, though Godwin doesn't remember meeting him.
The first he heard of claims of an accident was when a friend, one of the men named as being in the car with him, was interviewed by police. "Apparently someone rung in and made a ridiculous, absurd statement…I can't think who would have it in for us."
He was expecting to be questioned, but says the police never contacted him, and he never volunteered. He's horrified that Q's family think he was involved.
"I understand what it's like to have kids, and you love your kids. Now, I can't think of anything worse than one of your children dying before you. There is one thing worse - and that's not knowing. That would eat me up. And, if I had any part in his disappearance, I obviously would have got some way to tell them. I would do that.
"As I'm getting older, things like that are really important to me. Your word is your honour. I try and be like that, because it's monkey see, monkey do with the kids. I feel very strongly about things like that. I just can't imagine what his mum must be going through, you know. 
"They say time heals, but no way, eh, that would be so horrible."
He says prior to Q's disappearance they had drifted apart, describing Q's mental health issues, and didn't find out until some time later that he was missing.
He has his own theories about what happened to Q.
"Quentin had patches of marijuana out in the bush in the Waitaks. This is just pure assumption, but our two best guesses was that somebody has stumbled across his plantation, or he's stumbled across someone else's."
He disputes that he's ever made a confession, and that any suggestion he had was a misunderstanding - that he was simply recounting rumours that had circulated in the community. He asked Stuff to put him in touch with Q's family, so he could reassure them himself.
"You have my word. I had nothing to do with it."
After several false starts Steve Edwards was eventually able to meet him, but rather than finding closure, Edwards came away exasperated. "He couldn't understand how the information is out there. I think he's lying." 
The man said he would provide documentation that would show that when Q went missing, he was either on remand at Mount Eden Prison, or in drug rehabilitation. 
"He hasn't furnished that…whether he invented the whole (story) from the start, that's anybody's guess. It's a strange position to put yourself in."
Despite saying he'd never been interviewed by police, an email shows the former officer in charge of the case, Detective Senior Sergeant Steve Salton, telling Sarah Godwin's UK police liaison that three of the men named as being in the vehicle were spoken to.
Godwin believes police have interviewed the wrong man - there is a man with the same name and of a similar age who Stuff has identified in prison. Godwin's compiled a lengthy document of why she believes this, but police declined to discuss it.
Emails show during the course of his investigations Salton visited Laingholm beach, but concluded if a body had been buried there, it would have been discovered due to the construction of several homes in the intervening decades. Writing to Godwin's liaison he notes a thorough search would require felling trees, and excavation, which they weren't willing to do without a specific burial site.
In another email, Salton appears to give the story of a confession credence, noting the initial informant "did not see the incident happen, she was only told about it". 
Waitemata Police Detective Inspector John Sutton declined an interview, and refused to comment on particular parts of the investigation. He said police had investigated considerably, including an extensive search of Huia by Search and Rescue.
"Twenty-eight years is a long time for any family to be waiting for answers about a loved one and our hearts go out to them…anyone with information about Quentin's disappearance can contact police."
Sarah Godwin is disappointed police inquiries haven't uncovered anything new. She finds the claims of a confession to be credible. Given Q was known to frequent the dam, and often being on foot, the scenario is plausible to her. It would explain why Q's body has never been found. She's had much contact with the woman who Stuff spoke to.
/**span.bodytextquote**/"For me it's just good to know if the story is true. And if it's not true, why did he tell it?/*/*
In declaring Q deceased in 2014, Coroner Marshall considered there was not enough evidence to say what had happened unless new evidence emerged, and that Q was presumed lost or irrecoverable.
"Sarah Godwin has spoken very eloquently in the media about the heartbreak that results when a child is missing. The uncertainty is devastating. Sarah has never given up the search for her son and, although this finding will be unwelcome to her, I have no doubt she will continue her search. I wish Quentin's family well."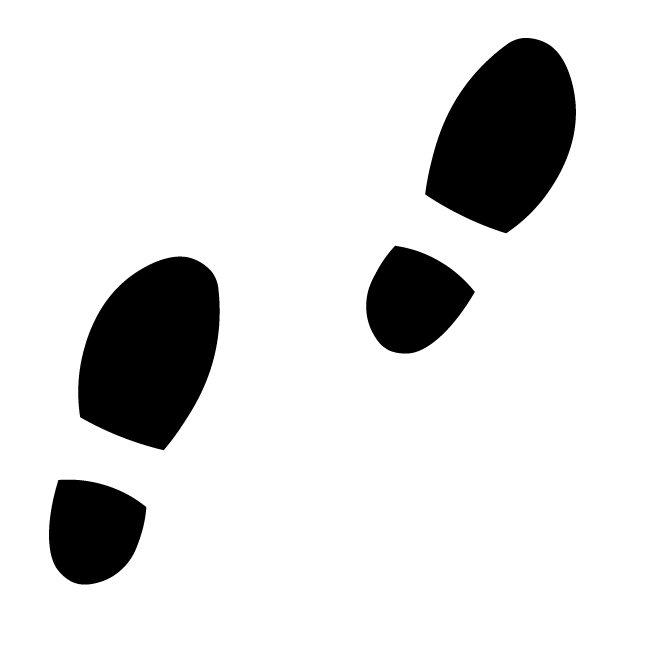 HOPE
When the stakes are high, you'll do anything. In the days after Q went missing a desperate Edwards and Godwin enlisted the help of a local water diviner, who claimed he could find Q.
"You can call it grasping at straws, but it seemed like such a real thing," Edwards says. "I went well prepared, I went with a whole bunch of maps, a big map of New Zealand, (and said), 'OK let's track him down.'" 
As the water diviner went on, the maps got smaller, and smaller, with more granular detail - houses and tracks - until they appeared to be following Quentin all the way up to Opua in the Bay of Islands, where he would go and then stop. Like he was hitchhiking, Edwards says. The diviner purported to track Q up to Russell, then Long Bay, and over to the other side of the Peninsula where Q had a great aunt.
"So we thought, 'oh he's gone to check in with (her).' It was just the sort of thing he could have done."
Edwards left Titirangi at 4am the next day, "at breakneck speed in my old Saab… I'd phoned the old aunt, and got the name of the farmer at the end of the road... I phoned the farmer and said, 'look this is the situation, we think there's a young man who's on your land,' and he said, 'no problem, there will be a four wheel drive motorcycle, it will have the keys in it, you just come straight there.' 
"I was on that motorcycle, all over the farm, chasing bloody rainbows."
Edwards ended the day in the lounge of the Duke of Marlborough hotel next to the fire.
"I went and bought myself a big whiskey... There were two sofas there, one couple on one and me on the other, and the TV was on, and I said to them, 'do you mind if I turn that off, I've had a hard day,' they said, 'oh no problem.' 
"They were American. And they said, 'why have you had such a hard day?' And I said, 'well here's a story for you,' and I just dumped it on them, and they just sat there and listened to me, and they said, 'well that's an amazing story, now listen to this one.'
"And they said, 'five years ago our son vanished.' And they said, they'd given up."
One night they went to investigate a noise in their driveway. 
"And it was their son. As sort of a skeleton, sort of. He was alive, but he was a shadow of the boy that they knew. He'd been living in a cardboard box behind the hills of San Francisco, on his own, miles away, just living. 
"He'd finally come back after all that time, and crawled into the boat, where they found him. It just blew me away. It was like, you know, all of a sudden, that hope came back. 
"He had been depressed, and he had gone on to become a social worker, and got quite a good degree, and helped all sorts of young people, and he was a fine young chap, and they were very proud of him. How would you feel? I just remember being totally knocked over by that. 
"It just gave me hope. Real hope. These things happen. Something like that, it was a sign, wow. Anything could happen now."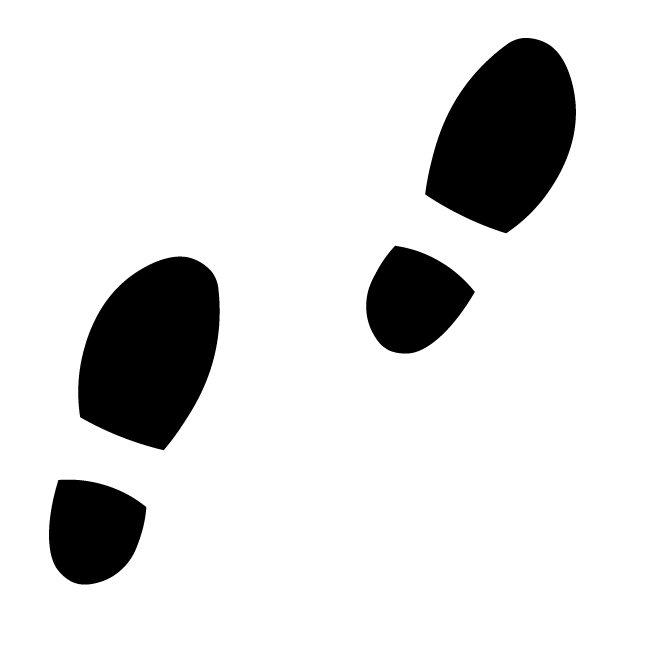 Godwin maintained her search for her son, even from a distance. A few years after Q's disappearance she relocated to the UK. She has maintained contact with Waitemata Police who hold the open case file, and has her own liaison officer in the United Kingdom. 
She started a website, Q is Missing, and is a member of the charity Missing People. In 2011 she spoke to Britain's Parliament about the horrors families of missing people endure. In 2017, she joined a television special of Britain's Got Talent, as part of The Missing People Choir, and sang I Miss You to an audience and judges including Simon Cowell. 
Every so often she reminds Titirangi's Facebook community that Q is still missing. She's regularly rallied media. 
"It feels pretty horrible the way it is," she says. "All I want to do is find out the answers, find his remains and have some answers to our questions, it's not just me, it's our family.
"Please, if you can help us, we're not looking (for revenge), we just want answers."
Information about Q's whereabouts can be provided to Sarah Godwin by emailing sarah@qismissing.com. Information can also be provided to Waitemata Police, on 09 839 0600, or anonymously through Crimestoppers on 0800 555 111.
If it is an emergency click here to find the number for your local crisis assessment team. In a life-threatening situation call 111.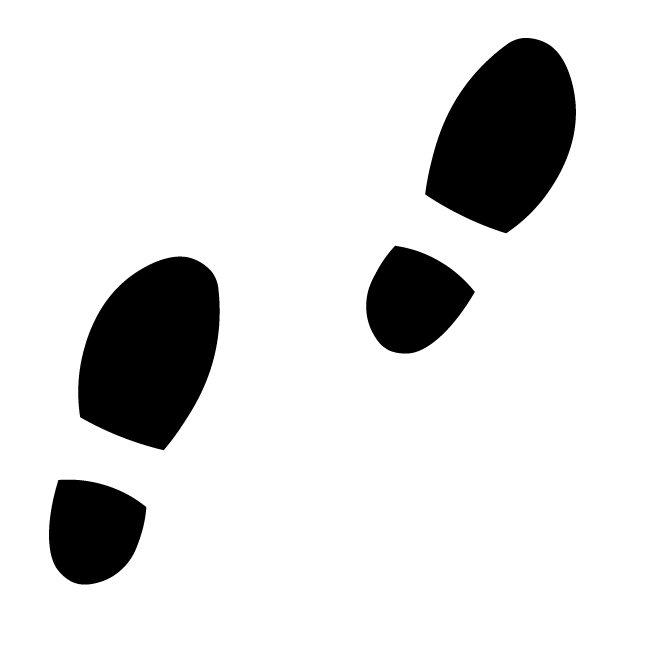 Design and Layout
Sungmi Kim
Become a Stuff supporter today for as little as $1 to help our local news teams bring you reliable, independent news you can trust.
Contribute Now

more special features from Stuff