Gold Medal
NY Festivals
Radio Awards
2022
Best Narrative
Podcast
Voyager
Media Awards
2022
Best Team
Investigation
Voyager
Media Awards
2022
In 1972, an eleven-year-old boy was abandoned in an adult mental institution, where he was assaulted by staff and other patients, and forced into cruel, experimental behavioural experiments by a respected psychiatrist.
But the fate of Tyrone was no anomaly. Over six years, hundreds of children were subjected to astonishingly brutal treatment at the Lake Alice Psychiatric Facility – at the hands of the very thing that was meant to be looking after them: the New Zealand state.
In this seven-part podcast by Stuff and Popsock Media, investigative journalist AARON SMALE cuts through the web of neglect and denial which allowed such an outrage to happen. He talks to survivors of Lake Alice as well as former staff, and goes in search of the monstrous psychiatrist who oversaw the experimental therapies at Lake Alice: Dr Selwyn Leeks.
You can listen to the podcast directly from this page, or through your favourite podcast app, including Apple Podcasts, Google Podcasts, Spotify, Stitcher, Deezer , and Amazon.
Episode 1:
Two little boys
As Rangi Wickliffe and Tyrone Marks go through the hell of New Zealand's state welfare system, the boys form a powerful bond of friendship. Their journey is one of neglect and mistreatment, but also adventure and skulduggery, on the road to the notorious Lake Alice Psychiatric Facility.
Listen
47m 20s
Episode 2:
The national grid
Rangi and Tyrone are in an institution unlike any they've been in before. There's no other children, for a start, only mentally unwell and dangerous adult patients. But in 1972 the Lake Alice Child & Adolescent Unit officially opens, and the boys are joined by other kids.
Leoni McInroe is 14 when she arrives at Lake Alice, becoming one of the many kids and teenagers subject to electroconvulsive therapy (ECT) and chemical containment, under the direction of psychiatrist Dr Selwyn Leeks.
But is it actually ECT, or is it just a form of torture?
Listen
53m 46s
Episode 3:
The Case of the Niuean Boy
A 13 Year old Niuean boy named Hake Halo smuggles a secret message to his family, written in the speech bubble of a smiling cartoon figure. It says: "Fakasoka he faoa au ma Mami. To taha e mamahi" or, "I have been given electric shock by the people, Mum. The pain is very bad." After he's released, Hake finds an unlikely ally in a pākeha bug-scientist-turned-anti-racism campaigner, who takes Hake's story to the press. But will it be enough to make the public pay attention?
Listen
51m 00s
Episode 4:
Days of their Lives
While the NZ public has some idea of what happened to the kids of Lake Alice, the true horror of it lies in unfiltered accounts of the day-to-day. For these children, things like eating dinner, going to bed or watching a movie all came with the possibility of assault, or even torture.
In this episode, survivors take us inside the Lake Alice child and adolescent unit, to show us how it feels when 'horrifying' is your normal.
Note, this episode contains explicit accounts of physical, sexual and psychological harm perpetrated against children. It is designed to be self-contained, so if you skip ahead to episode 5 all will still make sense.
Listen
30m 36s
Episode 5:
Outrageous In The Extreme
Kids could only stay at the Lake Alice Child & Adolescent for so long, and at 16 they were packed up and sent on. We follow the Lake Alice kids as they try to get on with their lives through the 80s and 90s, and meet Kevin Banks, who's been fighting for justice for more than 40 years.
Plus, Leoni decides to take on the Crown.
Listen
48m 34s
Episode 6:
One Flew Over the Lake
There are so many outrageous stories about Lake Alice it can be hard to sort truth from conspiracy. Often something that starts out feeling far-fetched turns out to be true. In this episode: Scientologists, deep sleep experiments and the CIA, and how NZ was found guilty of torture by the United Nations.
Listen
48m 37s
Episode 7:
The State Is A Psychopath
Finally the kids of Lake Alice will have their chance to be heard at the Royal Commission of Inquiry. We follow the survivors to Auckland, where they reunite with old friends and take their truth to the stand. Will the Crown take accountability for harm perpetrated to children in its care? Will Dr Selwyn Leeks show? Expect emotional testimony, damning witness statements and shocking disclosures.
Plus one final catchup with Tyrone and Rangi - mates through everything.
Listen
54m 31s
Bonus Episode:
Charges Laid
The police have made a decision about whether charges will be laid over what happened at Lake Alice - there's good news and bad news. And the Royal Commission releases findings which finally vindicate what the kids have been saying for decades.
Aaron Smale touches base with Rangi, Tyrone and Leoni to find out what this means to them, and speaks with human rights lawyer Sonja Cooper about what is needed from here.
Listen
17m 31s
Lake Alice hospital's location
Aerial view of Lake Alice hospital: Whites Aviation.
Lake Alice site layout, courtesy Whanganui District Council
Lake Alice site layout, courtesy Whanganui District Council
Credits
Presentation and research
Aaron Smale
Additional, research, production and editing
Kirsten Johnstone, Popsock Media
Writing and studio direction
Melody Thomas, Popsock Media
Survivor support
Tyrone Marks
Music and narration recording
Ben Lemi
Sound design and final mix
Marc Chesterman
Script advisors
Eugene Bingham and Adam Dudding, Stuff
Logo design
Ella Bates-Herman, Stuff
Layout and development
John Harford, Stuff
Commissioning editors
Carol Hirschfeld and Patrick Crewdson, Stuff
Aaron Smale was supported in early research on Lake Alice by a Senior Journalism Grant from the Bruce Jesson Foundation.
Thanks to Tyrone Marks, Rangi Wickliffe, Leoni McInroe, Hake Halo, Kevin Banks, Paul Zentveld, Vernon Sorenson, Sharyn Collis, Anna Natusch, Oliver Sutherland, Dr John Werry, Victor Boyd, Mike Ferris, Brian Stabb and everyone else who spoke to us for this series. We couldn't have made it without you.
Made with support from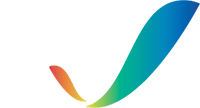 If a fair go for all New Zealanders matters to you, please become a Stuff supporter today.
Make a contribution
Our commitment to equality and representing Kiwis of all abilities is why we tell stories like this. It's important to us that the diverse communities of Aotearoa see themselves reflected on Stuff, and that their voices have a platform.
If that's important to you too, please consider contributing to Stuff. With your support we can continue this work.
Become a supporter