/**span.dropcap**/N/*/*ow we know. After seven weeks of living under lockdown, we've seen the first details of what's predicted to be the most severe recession in decades.
On Thursday afternoon, Finance Minister Grant Robertson announced the 2020 Budget. Within it, is a series of startling forecasts about our economic future.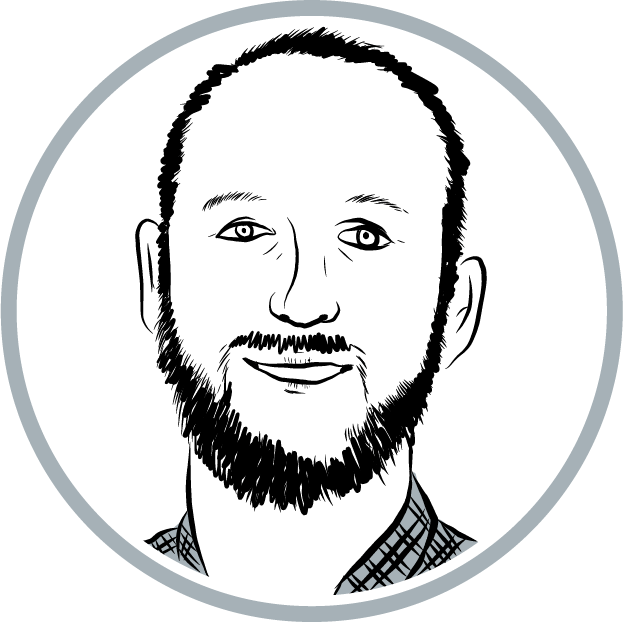 Andy Fyers
Senior Data Journalist
Trustworthy, accurate and reliable news stories are more important now than ever. Support our newsrooms by making a contribution.
Contribute Now

/**span.sectiontitle**/A shrinking economy/*/*
Three little letters - GDP - usually come with tiny numbers.
Gross Domestic Product - a statistical measure for the sum of our economic parts - has rarely been something to get excited about in New Zealand's recent history. In fact, it's been pretty boring since recovery from the 2008-2009 Global Financial Crisis.
The actual GDP at any point in time isn't as closely watched as how much more or less it's going to be at another, future point in time. For New Zealand, it's been a tale of consistently more GDP since 2010 - but not a great deal more.
At the end of last year, annual growth of between 2 and 3 per cent was projected to go on for another five years. A period of "slower, but still solid, economic growth" was how Treasury saw it.
The forecast revealed in the 2020 Budget is neither slow, nor solid. And it's the opposite of growth.
The economy is now expected to contract an eye-watering 4.6 per cent in the year to June 2020. Compare this to the global financial crisis a decade ago. At its lowest point the economy shrank by 1.7 per cent.
These forecasts come with a high degree of uncertainty – all economic forecasts do. But with the Covid-19 crisis in its early stages, this is doubly true.
Officials came up with a range of possible scenarios for GDP growth. The main forecast, outlined above, assumes that the virus is contained and we remain at Levels 1 or 2 for at least 10 months.
Whichever scenario you look at, the recovery will be long and painful.
This is the rainy day. Put the umbrella up.

- Finance Minister Grant Robertson.
/**span.sectiontitle**/Less tax revenue/*/*
A shrinking economy has serious implications for New Zealand's finances.
Tax is collected on economic activity. When activity slows, the amount of tax collected falls.
Income tax revenue has held up pretty well for the year to June 2020. It had been expected to bring in $40.6b, and is now expected to be only marginally lower at $40.2b.
Corporate tax takes a big hit, underscoring the impact of Covid-19 on businesses. It had been expected to bring in $14.4b, but is now expected to be only $11.6b.
And GST, which had been expected to bring in $22.9b, is now expected to be only $20b.
This, alongside drops in revenue on other taxes and levies, adds up to a sharp $6.4b fall in projected revenue for the Government.
/**span.sectiontitle**/Higher spending/*/*
Tax revenue makes up about three-quarters of all the money the Government collects. This makes it a particularly difficult time to increase spending. But that is exactly what the Government is intending to do.
A recession more or less guarantees a rise in public spending.
This comes in two parts: increased spending on social welfare to support the newly unemployed, and more money to prop up the economy and limit the damage.
Unemployment, which had been forecast to glide along just over 4 per cent, is now forecast to leap to 8.3 per cent this year. This represents twice as many unemployed as forecast in December.
In the Budget, Robertson has announced a series of expensive new measures, on top of all the usual stuff.
A whopping $50b Covid-19 recovery fund is established, to be spent over four years.
It all adds up to $20b of additional Government spending in the year ending June 2020.
/**span.sectiontitle**/Large, prolonged deficits/*/*
Increasing expenditure and declining revenues can only mean one thing: large deficits over an extended period.
We have seen deficits in our recent history. The Key-English-led National Government turned in six deficits between 2009 and 2014, before returning to surplus in 2015. The largest of the deficits in this period, in 2011, in the aftermath of the Christchurch earthquake, was $18.4b.
In Budget 2020, Grant Robertson has announced a forecast deficit of $28.3b and at least four years of additional deficits, dwarfing what at the time seemed large and ominous figures following the Global Financial Crisis and the Christchurch earthquake.
The contrast with expectations at the end of last year is, again, stark.
Robertson had been expecting to run increasing budget surpluses all the way up to $5.9b by 2024.
Now, it's expected the Government will still have a $4.9b deficit in 2024.
/**span.sectiontitle**/Much more debt/*/*
If there is not enough revenue to cover the increased spending, how will the Government cover year after year of deficits? Debt. Much more debt.
Just like cash ordinary New Zealanders borrow from a bank, the debt the Government takes on is real. It has to be paid back.
Although somewhat crude, it is possible to roughly show how quickly the debt is climbing.
The debt clock above is calculated by taking the known net debt value at July 1 2019, and the projected net debt value at June 30 2021. The debt clock shows how the debt would be rising between those two values if it increased at an even rate over that time.
It suggests that every second, $1137.64 is added to New Zealand's public debt until it reaches $129.5 billion in June 2021.
If that seems like a lot, well, it is.
But it's important to remember that the Government has a lot of capacity to repay debt.
This is why debt is usually expressed as a proportion of GDP.
Both this Government and the previous one made getting net debt below 20 per cent a goal. In the December forecasts, that threshold was expected to be met in 2024.
That target is now many years off again, with net debt forecast to explode to 54 per cent of GDP by 2024.
Even at this level, New Zealand's debt is far below other countries we might compare ourselves with. Even before Covid-19, Japan, the United States and Italy had net debt of more than 100 per cent of their GDP.
And it's worth keeping in mind, for context, that the New Zealand Government collects the equivalent of about 30 per cent of GDP in tax each year.
Tax revenue will fall over this period, but unlike a business that's not sure where it's next customer is coming from, the Government can be certain it will continue to collect many billions of dollars in tax every year.
Debt Clock Development
Felippe Rodrigues
Animated Video
Kathryn George and Aaron Wood, with thanks to Adam Dudding
Design and Layout
Sungmi Kim
Become a Stuff supporter today for as little as $1 to help our local news teams bring you reliable, independent news you can trust.
Contribute Now

more on Covid-19 from Stuff