The Price of Fish
October 17, 2021
Made with support from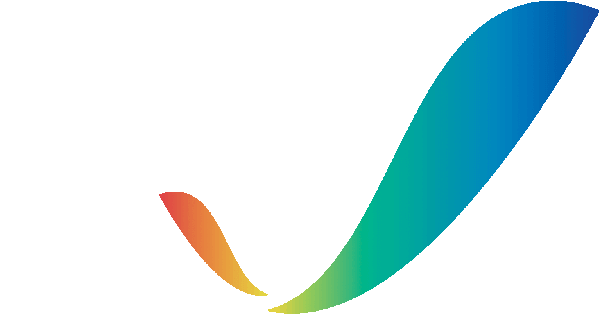 In partnership with

US supermarkets are unwittingly selling canned tuna, soaked with the blood of New Zealand's most endangered bird. Environmentalists say it's time for consumers to take more notice of where their food comes from.
You can listen to this story as a podcast. Hit the play button below, or find The Long Read via podcast apps like Apple Podcasts, Spotify or Google Podcasts.
It's an everyday food. Spread on sandwiches, topping off salads, or mixed through a bubbling, cheesy pasta bake.
Canned tuna is an inexpensive staple of lunchboxes and pantries, the third most popular seafood across America with a US$1.5billion market.
But it is a lucrative industry that is killing New Zealand's most endangered seabird—the Antipodean albatross.
The majestic ocean wanderer, which breeds on only two isolated islands, is likely to be functionally extinct within 20 years. Like the northern white rhino, this means that a few individuals are still living, but the population will never recover. There are an estimated 31,900 left and only 9050 breeding pairs.
The decline is attributed to shockingly high levels of fisheries-related deaths in the Pacific Ocean, where longline vessels are targeting albacore tuna.
Breeding
male

and

female

albatrosses in DOC study area
A new report shows multiple close encounters between the threatened seabirds and international fishing vessels. Much of the catch ultimately ends up stacked in cans and pouches on the shelves of the US's most popular supermarkets, including Walmart, Target and CostCo.
Now environmental organisations are calling on the retailers and their consumers to demand transparency in the supply chain to ensure their groceries are "seabird safe."
"The Antipodean albatross is in a critical freefall, having two thirds of its population collapse in just over ten years," Livia Esterhazy, chief executive of WWF-New Zealand says.
"And we've been tracking them. We know that when they go out to gather food, especially when they have a chick on their nest, that they get caught in long lines. A lot of it is caught in that Western Central Pacific, high seas space where there's a lot less legislation and visibility in the supply chain. 
"US supermarkets and consumers are very focused on sustainability. But they don't know about the Antipodean albatross. They don't know it's critically endangered. And they don't understand that it's being caught  in the same lines that are catching albacore tuna.
"So, we need to highlight the plight of this bird throughout that supply chain, to say: 'how do you actually know that the tuna that's in the pouch you're about to sell, has not killed this critically endangered species that's endemic to New Zealand?'
"And they cannot answer that question, at this point in time, which is really scary."
Antipodes Island. IAIN MCGREGOR/STUFF
Antipodes Island. IAIN MCGREGOR/STUFF
Antipodes Island. IAIN MCGREGOR/STUFF
The Antipodes Island. IAIN MCGREGOR/STUFF
Antipodes Island. IAIN MCGREGOR/STUFF
Antipodes Island. IAIN MCGREGOR/STUFF
Item 1 of 3
Antipodes Island. IAIN MCGREGOR/STUFF
Antipodes Island. IAIN MCGREGOR/STUFF
Antipodes Island. IAIN MCGREGOR/STUFF
The Antipodes Island. IAIN MCGREGOR/STUFF
Antipodes Island. IAIN MCGREGOR/STUFF
Antipodes Island. IAIN MCGREGOR/STUFF
Greenpeace Aotearoa campaigner Ellie Hooper says: "One of the main issues with the global fishing industry is that supply chains are notoriously not transparent.
"So while many of us can try really hard at the supermarket to make the right choice, if we choose to eat fish, the problem is we often just won't know.
"Globally, it's quite a tricky trail to follow."
It took White-44j the best part of a year to grow from an egg, hatched in a nest in the tussock grass under Mount Galloway, to a ball of fluff and then an ungainly fledgling.
That she was even born was a small miracle of nature. The birds breed biennially, their year on land separated by a sabbatical year at sea.
Juveniles like W44j can stay at sea for several years before returning to the island. They won't start breeding until they are seven years old. She lasted a little more than half a year in the Pacific before the tragic encounter with Kuan Huang Fa.
Her parents started their courting rituals with an elaborate dance involving clashing beaks, strange calls and roars. They mate for life.
A single egg is laid, somewhere between December and February, in a ground level nest made of soil and vegetation.  They take turns incubating it in shifts of about 20 days.
The parents forage over the continental shelf edge and deep water from south of West Australia to the coast of Chile, and can fly up to 100 km in an hour.
But in recent years, sea surface temperature changes caused by global warming are making their prey scarce, and driving the albatross to forage further north, where they encounter fishing fleets on the high seas.
A fledging chick, about the same age as W44j. KATH WALKER/SUPPLIED
A fledging chick, about the same age as W44j. KATH WALKER/SUPPLIED
A fledging chick, about the same age as W44j. KATH WALKER/SUPPLIED
A fledging chick, about the same age as W44j. KATH WALKER/SUPPLIED
Item 1 of 2
A fledging chick, about the same age as W44j. KATH WALKER/SUPPLIED
A fledging chick, about the same age as W44j. KATH WALKER/SUPPLIED
A fledging chick, about the same age as W44j. KATH WALKER/SUPPLIED
A fledging chick, about the same age as W44j. KATH WALKER/SUPPLIED
Increasingly, they travel longer distances to find food.
The population has declined sharply over the last 16 years, with more than half the females on Antipodes Island vanishing at sea. This is reflected in a declining number of nests surveyed by DOC scientists Kath Walker and Graeme Elliott in the Antipodes.
Nests surveyed

in Antipodes Island study area
Walker and Elliott have spent close to 30 summers on the island, observing the birds.
"The general trend we've noticed over the last 15 years is that they are going further than they used to," Elliott says. "Obviously, they're not going to go further than they need to, because every kilometre costs you a bit of something.
"They are working harder and in more dangerous seas."
The remaining mate can't leave the egg because it would be seized by one of the island's predatory skua.
"They're sitting there for a long time, they start to look ghastly after about a fortnight, they look a bit sort of sunken and dehydrated," Elliott says. "They can't even nip to sea for a drink, they've just got to sit there."
Walker and Elliott's study in the Antipodes island identified the continued decline of the albatross population has been driven by the "much smaller size of the breeding population" and reduced nesting success.
Nesting success

and

chicks produced

in study area
With a three-metre wingspan, fully grown, the Antipodean albatross is among our largest seabirds. But the wings—dark on top and white underneath—rarely flap, instead conserving energy by exploiting small updrafts created by ocean wind and waves. They can also live for 60 years.
The birds feed on squid and fish, swooped from the surface or shallow plunge dives. But they are attracted to boats in hope of an easy meal scavenged from discards or hooked bait.
They become entangled in longlines and drown.
For the last two years, DoC have been satellite tracking Antipodean albatrosses, tagged by Elliott and Walker, to find areas of fisheries overlap.
They are certain about how W44j died because the bird's device was later recovered by the crew and returned.

In 2019, 38 out of 63 tracked birds overlapped with longline vessels, including one bird that overlapped with 54 vessels.
During this time, eight transmitters stopped working close to fishing vessels.
White 755, a breeding female aged 16, is assumed to have been killed by the tuna longliner More Rich. W755's device stopped transmitting after an encounter with the Vanuatu-flagged ship just 1000km south of where W44j drowned.
She had started breeding in 2011 aged 12. However, like many of the birds, she and her partner took years to learn how to build a nest, and nested successfully only once, in 2015, before she died.
White 755

deadly encounter with longliner

More Rich
The following year, 33 out of 40 tracked birds overlapped with boats—and one bird overlapped with 88 vessels.
Analysis by University of Edinburgh researcher George Fyfe, commissioned by Southern Seabirds Solutions, shows that in 2019 the highest overlap was with Taiwanese-flagged vessels, followed by Japan, Vanuatu and China.
Nine were from Australia and two from New Zealand.
The clashes happened mostly in the Western Central Pacific, in an area north-east of New Zealand, and in the mid-Tasman Sea.
Most of the catch is destined for canning. The US is the primary market: 70 per cent of all canned tuna consumed there comes from the Western Central Pacific.
Albacore has a pinkish flesh and US consumers know it as "the chicken of the sea." But it's not always clear how it arrived on shelves there.
Some is sent to processing plants in Fiji, Western Samoa and French Polynesia. But for about a fifth of the catch, transhipping also occurs—where large carrier ships offload the fish at sea and move it to Asian ports, such as in Thailand, which supplies more than half of the US market with processed fish.
For years, environmental agencies have been warning that trans-shipment muddies the supply chain and helps bad actors shift illegally caught products.
Of the 111 vessels that interacted with Antipodean Albatross and tracked by Fyfe, 40 trans-shipped. They were vessels flagged to China, Taiwan, South Korea and Vanuatu. The most popular destination ports were Busan, in South Korea and Taiwan's Kaohsiung.
The Western & Central Pacific Fisheries Commission is an inter-governmental organisation which manages fishing in the region. Esterhazy wants it to improve tuna traceability by introducing blockchain technology.
It involves a shared database that can't be hacked or altered and allows consumers to scan a code on a product to find out exactly where it came from.
WWF in New Zealand, Australia and Fiji has piloted a project with tuna fishing and processing company Sea Quest Fiji Ltd.
"There is capability of visibility. We've got blockchain that WWF has been working with to track tuna from bait to plate.
"The fish is caught, it's tagged, immediately. It [comes] with a little QR code and you can use your phone to zap the code and it shows you the skipper, sometimes it shows you who literally caught the fish. [It shows] what boat, that it had no human rights abuse, [and] it was caught in sustainable waters."
Costco and Target did not respond to requests for comment. A spokesman for Walmart said: "Due to bandwidth challenges, we will respectfully decline this opportunity."
Oceans and Fisheries Minister David Parker backs the calls for increased transparency.
"We're always interested in using technology in a way that rewards the people that do the right thing and creates a relative advantage compared with those that don't.
"Those economic incentives brought to bear by consumers are a very important part, because at the moment, absent those incentives, you can see that it's cheaper to do things a bit rough and ready in a way that increases the risk of bycatch.
"I don't think that's an attitude common within the New Zealand fishing fleets. But it's more strictly regulated than some others are.
"[It] would be good for the environmental outcome. It would also be good for New Zealand internationally, because perhaps we would be recognised for having the mitigations that minimise these risks."
But Esterhazy argues the New Zealand government, and commercial fishing industry, aren't off the hook.
Less than 20 Kiwi-flagged vessels fish for tuna in the WCPFC region. 
Esterhazy wants the entire tuna fleet to be fitted with on-board cameras, and for more mitigation to be mandatory. A $68m programme to equip 300 vessels with cameras by 2024 applies only to the inshore fleet.
"The law is not enough." she says.
"The fact that they can still be killed in our EEZ [the exclusive economic zone where New Zealand has jurisdiction over natural resources] is not good enough. And the compliance with those measures, and the ability to ping if they're not compliant is so low, that we just don't know what's going on."
She points out there is currently little commercial imperative for fishers to weight bait or use hook pods, to stop birds reaching it.
"Unfortunately, to weight a bait at the moment, it's 50 cents per weight. And you're talking thousands of bait hooks on a line. The hook pods are $10 a pod at the moment, super expensive. If the fishermen are not doing 50 cents, they won't do 10 bucks
"There's no need for fishermen to comply with that, because the consumers are unaware. So again, it comes back to that supply chain problem. Should the government help? Absolutely, in some way shape or form."
Fishing bait. IAIN MCGREGOR/STUFF
Fishing bait. IAIN MCGREGOR/STUFF
A fishing tori line. IAIN MCGREGOR/STUFF
A fishing tori line. IAIN MCGREGOR/STUFF
Item 1 of 3
Fishing bait. IAIN MCGREGOR/STUFF
Fishing bait. IAIN MCGREGOR/STUFF
A fishing tori line. IAIN MCGREGOR/STUFF
A fishing tori line. IAIN MCGREGOR/STUFF
Hooper points out that more than 90 per cent of New Zealand's seabirds are threatened.
"In 2019, commercial fishing killed over 14,000 birds during operations. And despite these statistics, we're not really seeing action at the scale that we need.
"The government released a national plan of action for seabirds in 2020. But it really didn't go far enough and relied on the commercial fishing industry adopting voluntary measures in order to mitigate seabed captures. This isn't going to cut it."
Forest & Bird want a zero-bycatch commitment.
"The basic principle is if it's not food, we shouldn't catch it," says strategic advisor Geoff Keey.
"Most of our seabirds are in trouble. But, the Antipodean albatross are really in trouble. We're killing them off, just as we killed off the dodo."
The WCPFC requires vessels to use specified bycatch mitigation methods—such as setting at night or using scaring devices—but the vessel can select which practices, and does not have to use them all.
New Zealand requires fishers to do only two of three methods, weighted lines (which sink faster to reduce the time seabirds can access them), bird scaring lines and only setting lines at night.
"The solution isn't rocket science," Keey says. "We know what you do off the back of a boat reduces the bycatch to negligible levels. 
"We need to have observers on the boats because it's going to take a while before we get cameras [on the fleet], we need to be seeing all three methods deployed, and we need to see really accurate reporting. All of that has to happen.
"New Zealand needs to really set the standard. This is an iconic bird for New Zealand, we are the home for it. We have to show the rest of the world how to do the job. If we don't do that, then we're hardly going to get everybody else to do it."
Parker disagrees. "My viewpoint [is] that if it were necessary to have all three, then we would regulate it. But the advice I've had is that at night time there aren't the same threats and that it's not necessary to have all three."
The Covid-19 pandemic has seen the number of Pacific Ocean fisheries observers plummet on vessels. This year the Ministry of Primary Industries and Defence Force have deployed an Orion aircraft to patrol the Western Pacific, using Elliott and Walker's tracking data to hone in on the albatross 'death zones.'
"New Zealand is home to the most diverse seabird community in the world and that includes a large number of albatross and petrel species. And we want to make sure it stays that way, says Gary Orr, MPI's director of compliance.
"The beauty of the Orion is they can cover a huge area of the area that these vessels are fishing as part of the Western Central Pacific Fisheries Commission.
"When we're setting up a patrol, we can request the Commission to provide us with the positional data for all vessels in the area. That makes it easy for us to go out and identify those vessels that are fishing in the area legitimately. Any other vessels that we find in the area, what we'd call dark vessels, may be fishing completely illegally."
The aircraft is fitted with high-resolution cameras which are used to monitor if the vessels are complying with conservation and mitigation rules.
"You can see in such detail that you can identify species on the deck and see the faces of the crew members," Orr says.
Any breaches are reported to the vessel's flag state, and the WCPFC and its member states.
"We provide that evidential package… it is a very transparent process. Everybody knows, everybody's waiting to see the outcome of the investigation, if the flag state applies any sanctions, and whether those sanctions are acceptable to the commission members.
"If it's deemed acceptable [by the WCPFC], that's fine. If it's not, they may require further measures to be taken, or the vehicle may be IUU [illegal, unreported, and unregulated] listed, which is not something any fleet state wants."
Parker says he has recently lobbied ministers from China and Spain on the issue, and points to a bilateral agreement with Chile on seabirds protection.
"All of these people are good people and they're human. They  don't want to see the extinction of the Antipodean albatross either. So it gives me some hope. On the other hand, the continued decline in numbers shows that it's not working well enough yet."
Projects like this take time and resources. Please become a Stuff supporter and help enable this type of work.
Make a contribution
Getting to the truth takes patience and perseverance. Our reporters will spend days combing through documents, weeks cultivating delicate sources, and months - if not years - fighting through the Official Information Act, courts and red tape to deliver their stories.
By supporting Stuff you'll help our journalists keep the pressure on. Make a contribution from as little as $1 today.
Become a supporter
More special features from Stuff