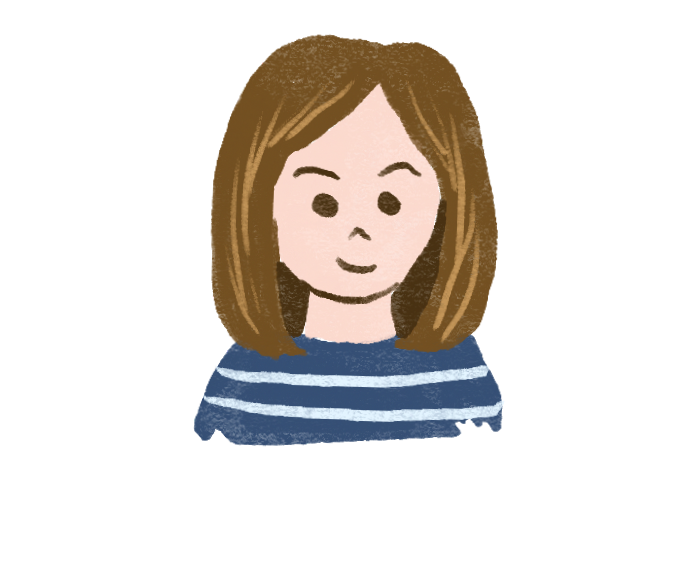 Kate Newton
Senior Data Journalist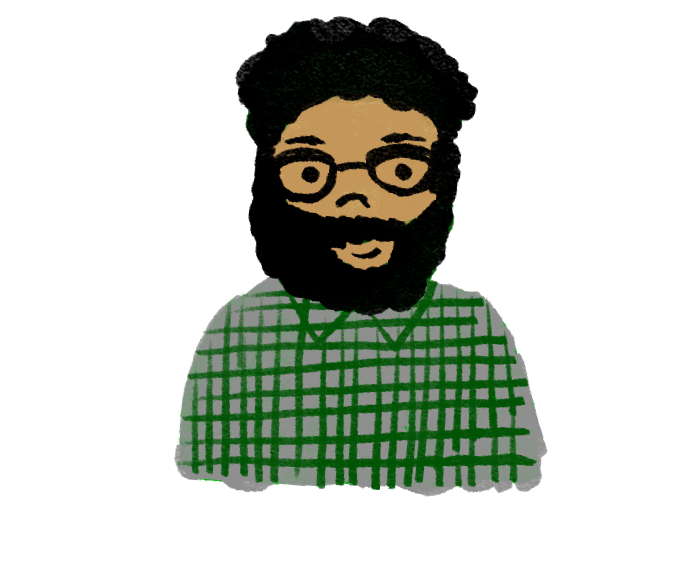 Felippe Rodrigues
Data Reporter
Trustworthy, accurate and reliable news stories are more important now than ever. Support our newsrooms by making a contribution.
Contribute Now

In an election conducted in the throes of a global pandemic, New Zealanders returned a historic result.
For the first time since the introduction of MMP, a party has the votes to go it alone - though Labour may still choose to take the Greens with them into government.
In the eight elections since the introduction of the proportional voting system, MMP, no party had won an outright majority of seats in Parliament - until now.
Stuff has analysed the vote in every neighbourhood*, using data from polling booths in each area, to take the measure of the left's gobsmacking victory.
Arrows on the map indicate the swing in each area - whether a neighbourhood went further towards Labour compared to 2017, or further to National. The size of the arrow shows how strong that swing was.
The pattern is an overwhelming shift left. Comfortable majorities for the right in 2017 withered to a minority of votes in nearly 600 different areas. Many of them were in locations that will sting: blue-ribbon suburbs like Parnell, Fendalton and Khandallah.
The gains for Labour were so huge and so widespread that pinpointing one area is difficult, but Auckland shows the effect clearly.
The city is drowning in red, even in areas where National was able to hang on to electorate seats.
The swing from National to Labour was 30 or more percentage points in over 200 neighbourhoods in the region.
Even in areas where National still prevailed, Labour made big gains.
Winton, in deep blue Southland, still went right. But unlike in 2017, when National garnered 72 per cent support in the area, this time it scraped through with 52 per cent of Winton's vote.
ACT's best election result since 2002 stopped the right-wing vote withering away entirely, but it was Labour that made all the headway.
The bars show neighbourhoods where Labour made its biggest gains over 2017.
So far, we've only considered all votes combined - both those cast on election day and those made in advance.
This election was the second to feature widespread advance voting, with 70 per cent of voters going to the polls ahead of October 17.
Among advance voters, the swing to the left was more pronounced than among voters who waited until polling day.
Labour garnered 51 per cent of advance votes but its support dropped to 44.5 per cent on election day. The Greens fell from 8.1 to 6.3 per cent.
The swing to Labour is even more extraordinary when you consider that many areas had already experienced a swing to the left in 2017, after the party was galvanised six weeks out from the election when Jacinda Ardern took over leadership.
Then, the swing partly represented a rebalancing of the two big parties after an awful result for Labour in 2014.
The swing in 2017 was also not always enough for Labour, or even Labour and the Greens combined, to outright win the vote in an area.
This time it's different. Labour was the highest-polling party in 77 per cent of neighbourhoods.
There are 663 areas that have swung so far left they've flipped, from majority-National to majority-Labour.
The areas where Labour scored upset wins in electorate seats are good indicators of a surge in party-vote support too.
Much of rural Canterbury defied right-leaning tradition too. Ashburton and its outlying areas Allenton and Tinwald; Rakaia, Methven, parts of Timaru, all of Rolleston, Pegasus - all experienced swings of between 35 and 45 per cent from National to Labour.
Even though voters began swinging to Labour in 2017, National's support at the last election was strong enough for it to earn the biggest share of the party vote, not just at a national level but at a granular level too.
In 2017, National got more votes than any other party in nearly 1000 neighbourhoods - around two-thirds of areas - even when its share of the party vote dipped by double digits.
No longer. 
The areas where it was the biggest vote-winner dwindled to 371 out of 1635 areas as Labour leap-frogged it.
The areas where it received an outright majority of votes (50 per cent or more) fell from 695 to just 85 places.
There were just seven neighbourhoods in the entire country where National's share of the vote increased.
It will not be enough for National just to win over voters in marginal areas next election - it will have to woo back deserters from deep within its traditional territory.
A poor result for the Greens was tipped as the one thing that might have drastically reshaped the election outcome.
Had the Greens dipped below 5 per cent - turfing them out of Parliament - there may have been an unlikely but conceivable pathway to a National-ACT coalition based on pre-election polling.
But the Greens instead did even better than polling suggested, held up by a bedrock of support in some crucial pockets of the country.
These areas have stuck with the party long after fair-weather friends from 2011 and 2014 - the Greens' strongest years - disappeared.
Dunedin, which elected New Zealand's first Green mayor, Aaron Hawkins, last year, remained a stronghold of Green support.
The party garnered vote-shares into the teens and 20s in more than a dozen Dunedin areas, hitting 31 per cent in the area south of the Otago University campus.
Central and south Wellington also remained staunchly Green.
Aro Valley - which registers the highest proportion of Green voters nearly every election - came through again with a party vote-share of 47.7 per cent.
Newtown, Berhampore, Houghton Bay and the very centre of Wellington also polled strongly for the party.
This map shows areas in the capital and Dunedin where the Green Party polled higher than its nationwide vote-share of 7.6 per cent.
If Labour's success is the main story of this election, then ACT's re-emergence is a strong sub-plot.
ACT has been saved from electoral oblivion since 2005 only through its Epsom electorate deal with National, posting increasingly dire party vote results.
In 2008, there were about 400 areas in the country where the party managed to poll above the 5 per cent threshold, though their nationwide vote was only 3.7 per cent.
Many of those were rural areas on Auckland's outskirts, or in wealthier eastern suburbs of the city like Orakei, Bucklands Beach, and St Heliers.
By 2017, when ACT's party vote dwindled to just 0.5 per cent, there was just one area in the whole country where the party polled above the threshold - Lake Ngaroto, north of Cambridge.
In 2020, those areas that abandoned ACT in previous elections have come roaring back: the well-heeled beach suburbs along with places like Puhoi and Coatesville, north of Auckland.
A new cohort of ACT voters has emerged, too.
Some of the party's strongest results were in rural Canterbury and the centre of the North Island, places where National's vote declined. Papatawa in Tararua District gave ACT nearly 30 per cent of the party vote. Hundreds of votes came just from Cromwell and Te Anau.
ACT's success has come at the expense of both National and, most significantly, NZ First.
From the giddy king-making heights of 2017, when Winston Peters negotiated his way to the deputy prime ministership, NZ First has tumbled out of Parliament with just 2.7 per cent of the vote.
In 2008, the last time NZ First was bundled out, Peters' former electorate seat of Tauranga still held strong, with many areas there and in surrounding Bay of Plenty giving the party a vote share into the teens and even the early 20s.
Many areas of Northland have also stuck by NZ First over the years, off the back of vigorous campaigning there by Peters and Shane Jones.
Loyalty from those areas, combined with softer support from areas in Whanganui, New Plymouth, and parts of Southland, got the party back over the line in 2011, 2014 and 2017.
In 2020, Northland remained an outpost of support for the party, but elsewhere votes have ebbed away.
Over 1000 neighbourhoods round the country gave NZ First more than 5 per cent of the vote in 2017 - that's down to just 200 this time.
Tauranga suburbs like Otumoetai and Brookfields still gave the party a higher than average share of the party vote.
Their support was less than half of what it was last time though - down from votes shares in the teens to 7.1 and 6.2 per cent respectively.
Where has that support gone? ACT appears to have gobbled up the NZ First vote in places like Tauranga and the outskirts of Auckland.
Some of the smaller parties like the New Conservatives may also have profited from NZ First's decline - though not enough to get them into Parliament, either.
What about the fortunes of the smaller parties?
The Māori Party did no better than the 1.2 per cent it polled in 2017, but appears to have regained a seat via a narrow win in the Waiariki electorate.
Neither Billy Te Kahika's Advance NZ nor the New Conservatives received enough votes nationwide to make it into Parliament but there were still pockets of the country where their support registered above or near the 5 per cent threshold.
The places that lent higher-than-average support to Advance tended to be rural and isolated, like Kaeo in the Far North, or places known for a more alternative lifestyle - Takaka, Raglan, and the Kauaeranga Valley in Coromandel.
The New Conservatives attracted a different crowd, drawing support from Waikato and Canterbury - possibly from disgruntled NZ First and National voters.
The party's best result was in Okauia, a Waikato settlement near Matamata, where it pulled 10 per cent of the vote.
With NZ First out of Parliament and National diminished, those parties, along with TOP, may now have a rare chance to convince some voters to make a permanent switch.
But they will have to face up to a Labour juggernaut - and a wounded National Party which, come 2023, will be hoping for a blue rinse.
* The geographic unit Stuff has used throughout this analysis is Stats NZ's 'statistical area 2', which roughly corresponds to suburb level (or settlement level in sparsely populated areas). Most areas contain one or two polling booths each.
Reporters
Felippe Rodrigues and Kate Newton
Design and layout
Sungmi Kim
Become a Stuff supporter today for as little as $1 to help our local news teams bring you reliable, independent news you can trust.
Contribute Now