On one night in Auckland, our reporters found the people - and their stories - living without proper shelter across the city.
Slumped in a shop doorway, on a brightly-lit main street, a plastic cup for loose change. There's your stereotypical rough sleeper, right there.
If you had to do it, it makes some sort of sense to sleep rough in the city. Some safety in numbers. Higher foot traffic for begging. More services - free food, voluntary agencies, hostels, night shelters - close by. A ready-made community.
And yet, in Auckland, it's clear rough sleeping has moved well beyond Queen St and can be found many kilometres north and south.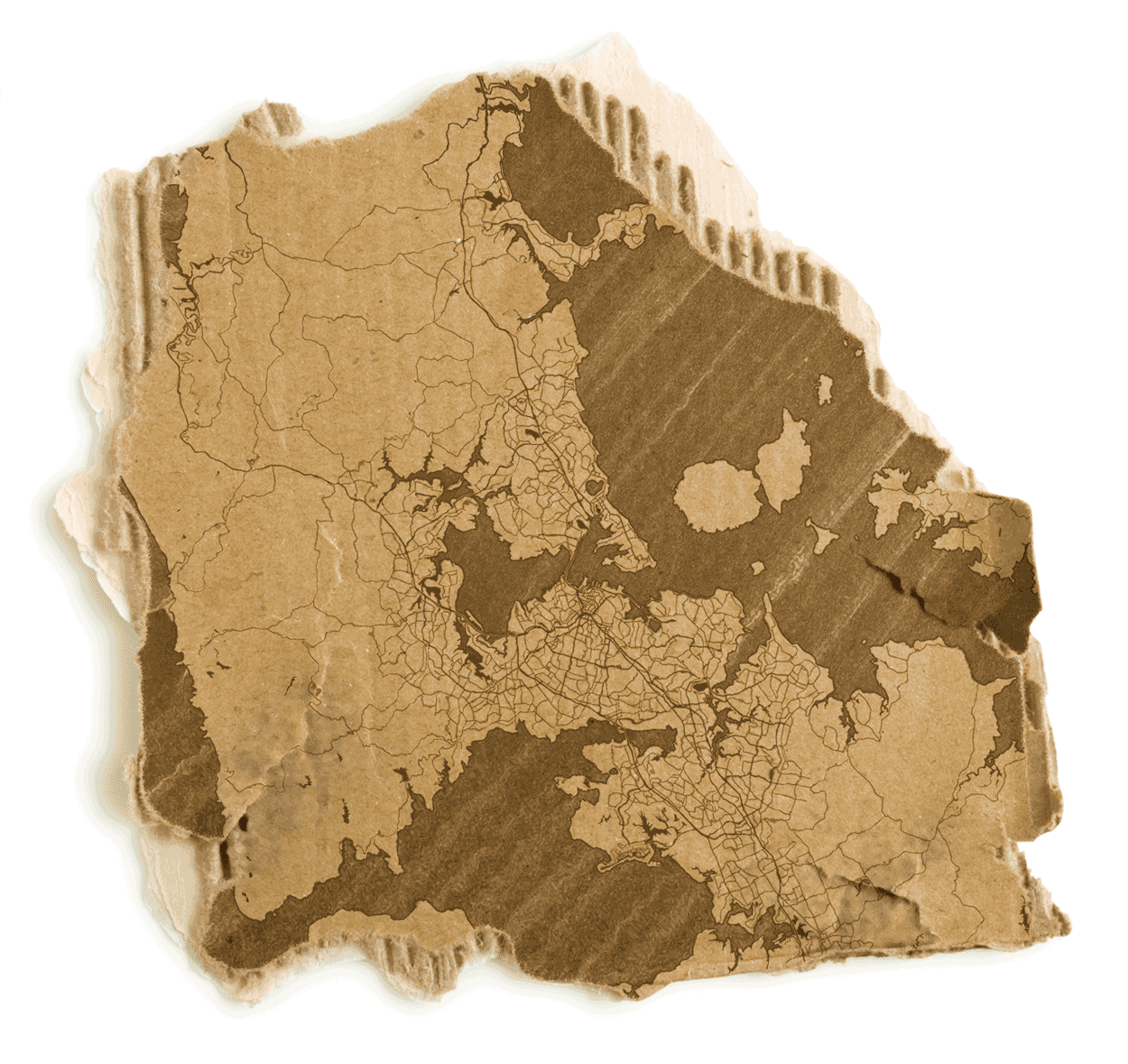 Frontline voluntary organisations like LifeWise, VisionWest and LinkPeople have all noticed a surge in suburban rough sleepers - and their local communities have too, says Housing First Auckland's project manager Fiona Hamilton.
She says the city's increasing poverty, inequality, and its hostile housing market are key drivers of the homeless spread. Difficulty accessing addiction and mental health services also contribute.
"When you're economically unstable it's much harder to withstand knocks; the impact is so much harder," Hamilton says.
The Salvation Army's Alan Johnson says numbers of rough sleepers have worsened over the last three to five years due to Auckland's housing market and drug proliferation. "The run down and ever tightening rental market literally squeezes people out of houses and onto the street," he says. "Then there's addiction to methamphetamine and synthetic cannabis - these drugs make people simply unable to sustain a tenancy, or even relationships with their families."
The spread has been enough to prompt mayor Phil Goff to sponsor a comprehensive rough sleepers count, something regularly conducted elsewhere, but not with such diligence or regularity in New Zealand.
Auckland Council estimates the number of homeless people in the city, based on figures in the last census, to have been around 23,409 in 2017. The 2016 Auckland City Mission count of rough sleepers within 3km of the Sky Tower found 177, and another 51 in emergency accommodation or hospital who would otherwise have been on the street, an increase of 50 per cent on the previous year.
Rough sleepers, of course, are just a fraction of those 'precariously-housed' - to find a true figure you've got to include those in hostels, shelters, mate's couches or garages, in cars, vans and trucks. A 2017 study in Victoria, Australia, found just six per cent of the state's homeless were actually sleeping rough, a much higher proportion were spread across the suburbs, not the CBD.
But rough sleepers are the public face of our growing homelessness problem. Ahead of Goff's September census, on a single night, we sent reporters to each compass point of the city to hear their stories.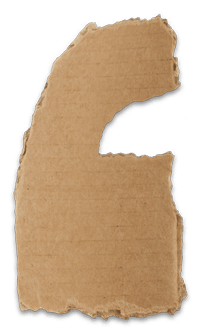 Try to imagine yourself standing under a stormwater system, and s... and p... poured over you all day and a Mack truck coming through every so often bowling you over.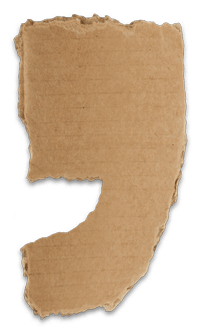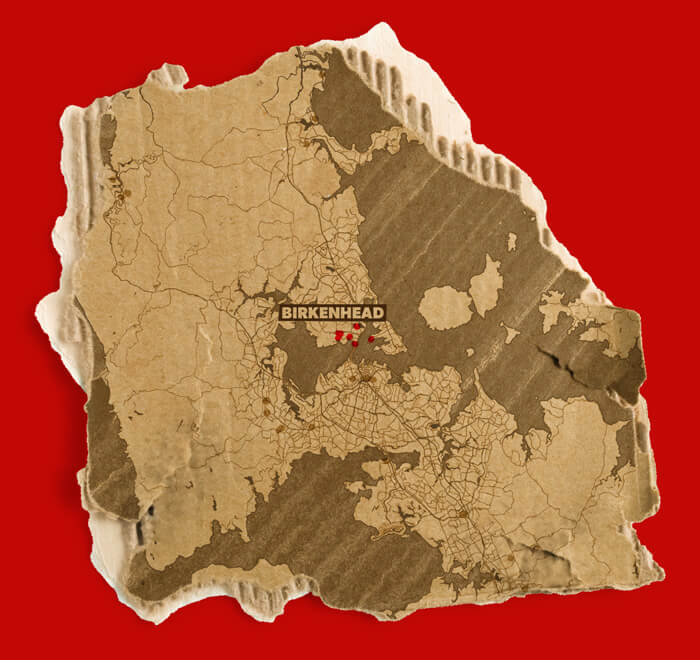 Peter Kroon heaves himself down from the driver's seat, and warns he has a story, but it's a long one. When he pulls off his beanie and eye-patch, it becomes clear he's telling the truth.
His tale combines inexcusable incompetence from medical authorities and unflinching parsimony from ACC. It has left him here, in a hulking Isuzu truck, trying to contain his seething anger at the "audacity of ACC" and the "f... suits".
Kroon was working as a roofer when they found a tiny cancer behind his right eyebrow. It was given the highest priority for treatment; but somehow his file got repeatedly shuffled to the bottom of the pile and five months later, he had a golfball-sized tumour behind his eye socket. There's no eye now, and no real cheekbone.
ACC said he couldn't work again, and offered a full and final settlement of $131,000, a figure he bitterly regrets accepting: "It's a miserable amount." The deal meant he got no further compensation for the 15 further surgeries to come, the skin grafts, the headaches, the sinus pain, the post-traumatic stress, mental health issues, the chronic nerve pain causing blackouts, the morphine and opiate addictions (since kicked at a Nelson Bay yoga retreat). It also meant no lawyer was willing to test it in court. "In America, I'd have lawyers banging down my door."
His five-year life expectancy post-surgery expires in December. He expects to beat it, and he's still fighting, via various government bodies, a television appearance, a plan to next year walk the Te Araroa Trail for the Cancer Society and to publicise his story. It seems like something of an avenue for his frustration at not being able to work. "I come from the workforce; from real work with calluses on your hands."
A doctor once asked him how it all felt. "Try to imagine yourself standing under a stormwater system," he says, "and s... and p... poured over you all day and a Mack truck coming through every so often bowling you over."
When Peter took the settlement from ACC, he had $60,000 of debt from a bad relationship hanging over him, and he was blinded by the chance to be free. What was left over bought him the truck. Now he shuffles around each night; sometimes out west, sometimes in a mate's driveway, sometimes where we found him, at Northcote's Little Shoal Bay.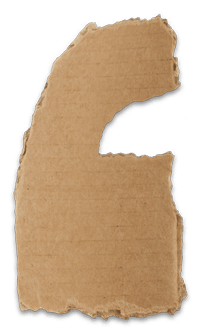 "I like the view here," he said. "What's the point of staying in a motorcamp paying $30 a night?"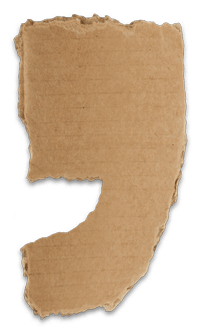 On a long list of places where locals have seen rough sleepers in the lower-shore suburbs of Birkenhead and Northcote, a few stand out for their beauty.
Whoever it was that pitched the little blue tent on the cliff face at Northcote Point, looking back over the harbour towards the Waitakere Ranges, had found themselves literal multi-million dollar views. Their nearest Queen St neighbour had a CV of $3.9m. The camper was there a few weeks, but gone shortly after a photo of the tent appeared on a local community Facebook page.
Around the coastline at Chelsea Heritage Park, someone had been seen camping in a field just before the bushline. All that remains here are the ashes of a campfire, some empty Double Brown cans, and a sense that Goff's rough sleep monitors will have a tough task.
Little Shoal Bay, with magnificent views back across the city, usually has a handful of vans parked up each night. CHRIS McKEEN/STUFF
Little Shoal Bay, with magnificent views back across the city, usually has a handful of vans parked up each night. CHRIS McKEEN/STUFF
But at Little Shoal Bay, the night-time views of the Harbour Bridge are at their most magnificent, and the homeless in full view. By 7pm, across the two car parks, five campervans of varying quality are already parked up for the night. More would turn up later. Local board attempts to ban camping here have been futile.
Zee, two vans down from Peter, right beside the boat haulage yard, is affable, but whatever we're looking for, he doesn't think he fits the description.
He doesn't accept he's among the precariously-housed. Initially, it had been necessity - a relationship break-up left him homeless and penniless, but then, he says, he felt a sense of release, of freedom from paying bills, and now it's his choice. He had his thoughts on society, our dependence on the money system, and a desire to be self-sufficient.
His new partner helped him buy his 4WD house-bus, and he's steadily upgrading it; solar power, a deep freeze, a chemical toilet.
Little Shoal Bay is a regular spot: quiet, convenient, no trouble. The boaties didn't mind him. "I am doing a service - of course, that's the way I'd see it - because someone is camping here, and I am a bloke, and I am not small, so if anyone is causing trouble, I can make them scatter. I'd like that in the story - that responsible freedom campers are doing a service, because their mere presence stops trouble."
Zee knows some of the other regulars, though he mostly keeps to himself. From undoubtedly the best-appointed situation in the area, he casts a practised eye over his neighbours. "Some are pretty rough: just vans, they chuck a sheet on the window and a mattress in the back. And with vehicles being as cheap as they are, it's no surprise."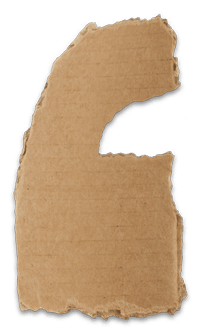 It's not everybody's cup of tea. It's a way of life. It's survival.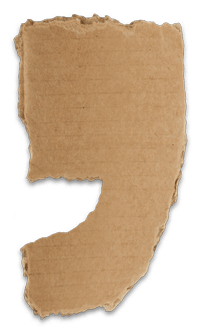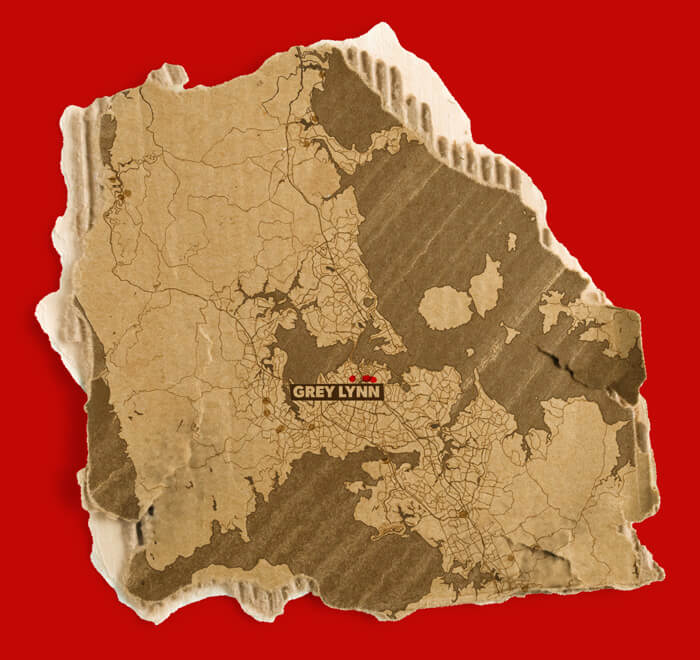 Victor has slept rough off and on since his teens. He's not sure there's much to say about it. "There's nothing to it. It's like camping really. You just sleep outside."
We find Victor in the historic grandstand of the Auckland Domain, a couple of kilometres east of the CBD. The inner suburbs are within walking distance of the CBD, at a pinch, and they offer plenty of patches of bush and places of shelter, whether it's a museum doorway, a towering road-bridge or a sports grandstand. And during a brief tour at dusk, it isn't hard to find rough sleepers – or at least signs of where they've been.
In Grey Lynn Park, there's a bivouac in a tiny patch of bush just yards from the Williamson Avenue entrance. The resident isn't home, but whoever it is, they've put together a pretty durable-looking dwelling. A broken pup-tent is supported by a tree branch jammed into the mouth of a large council recycling bin, and there's a fleece blanket draped over the lot. The bin is doing double-service as a storage locker.
In the Symonds Street cemetery in Grafton, the lintel of a small brick building forms a rudimentary bedroom ready for the owner's return: a pink yoga mat, a couple of pillows, and two novels: The Target by David Baldacci and The Magician by Michael Scott. At the other end of the cemetery, where it overlooks the Southern Motorway, a man with a big beard, weathered skin and a rucksack, seems to be settling in for the evening. He's softly spoken and not at all interested in talking to journalists about homelessness.
The cemetery continues down into the bush of Grafton Gully. Captain William Hobson is buried somewhere here. There are dry spots under the bridge, but no obvious signs of sleeping arrangements. Halfway down the slope though, a grim-faced middle-aged man with a backpack and the skin of a drinker stares into the bush. He doesn't want to meet our eyes, let alone talk.
A kilometre further east is the Auckland Domain. On the top step of the grandstand, there's a small bundle of possessions, including a bedroll. We're about to take a closer look when a man sitting on the bottom step asks us what we're up to. That's his stuff.
This is how we meet Victor. He's in the middle of a phone call, arranging to meet a cousin later in the evening, but signals he'll be with us in a moment. As we wait, groups of evening joggers whoosh past.
Victor, 43, is from South Auckland ("a place called Rewa – Manurewa"), a truck driver by trade, who works for temping agencies when he can.
"I've always worked while I've been on the street. But when you work for temping agencies maybe you might get one or two days, but it's not enough to pay the rent or put food on your table, so you have to make the decision about where you're going to live."
Victor has been out of regular paid work since Christmas. He was on the street in Manurewa, but headed into the city when WINZ found emergency accommodation for him at the James Liston hostel on Howe Street. That turned sour. "One of the staff had a personal problem and wanted me kicked out, so I left."
Though technically unemployed, Victor has worked today, helping a friend devanning containers – "emptying them, freight like sugar and flour and stuff like that". He does it pretty often, and in exchange the friend buys him food and helps him out.
Sometimes Victor gets a meal at the City Mission in Hobson Street, but he missed it tonight so he's hungry. He's hoping to sort out some food when he meets his cousin.
Although the bedroll on the grandstand top step is Victor's, tonight he's lending it to another streetie called Matt.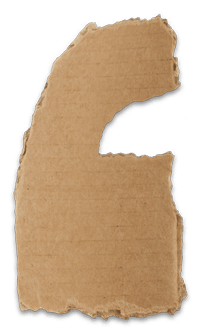 I'll probably sleep somewhere else myself with my sleeping bag and my blankets. Probably on the doorstep of the museum. Or I might come back here. But if it's fine I might sleep out on the grass somewhere.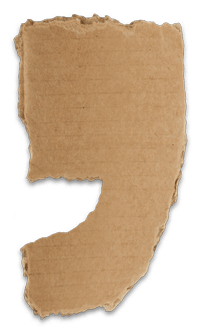 All up, he's slept rough in the Domain for about seven years. He doesn't feel unsafe.
"It's all good. People come and go and they do what they do."
Would he go so far as to say there are some positive aspects to sleeping rough?
"I dunno. Either you agree with it or you don't, you know. Either you go camping at Christmas time with your family or you don't. It's not everybody's cup of tea. It's a way of life. It's survival."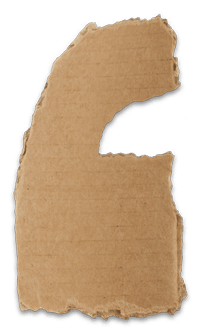 It's scary. It's cold. It's lonely, it's frustrating. It feels like I might as well give up.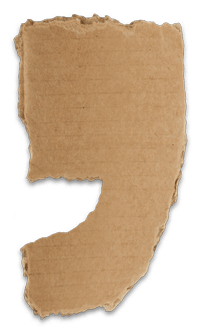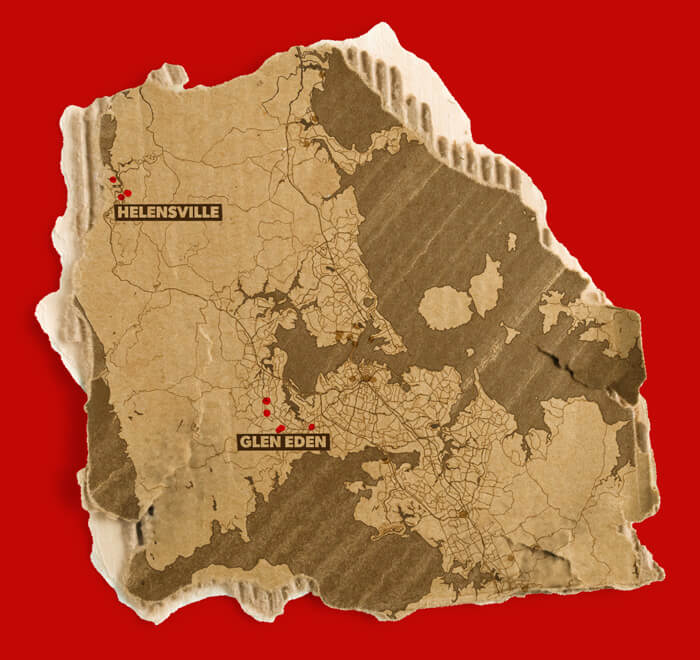 By Debrin Foxcroft &
Torika Tokalau-Chandra
Manilla shuffles out of the door of the Salvation Army's Waitakere Community Outreach Centre without shoes on.
The ones she was given were too small, she says. But now she does have a few pairs of new socks.
She's been homeless a month. "The worst bit is the loneliness, being frightened," she says. "You can't really sleep. You have to be really exhausted to go to sleep. It's scary at night, particularly by yourself. You have to put yourself in a place where nobody can see you."
Manilla was living with one of her sons in a lodge - then her romantic life got her in trouble.
"I met someone while I was on the street. When I was with them, I felt good. He made me feel good," she says.
Despite being against the rules, Manilla invited her boyfriend to stay in her room. She was kicked out, and ended up sleeping on blankets and pallets underneath a building in Glendene.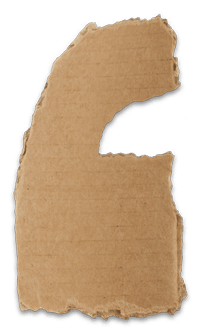 I was with this man for a month, where he was staying under a building. It was going okay. Then he changed. He got the alcohol in him, it's what he's battling, and next thing I know I am really homeless, I have nowhere to go.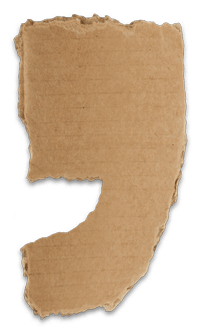 Manilla has six children and eleven grandchildren, but doesn't want to stay with them.
"I can't stay with them. I need them to grow-up, I need them to live their lives."
Instead, she has been sleeping under a bridge.
"It's too cold, so I have moved. But it's the loneliness. It's scary. It's cold. It was ok when we were in Glendene, under the building. But now, its cold. It's lonely, it's frustrating. It feels like I might as well give up."
During the day, Manilla moves between the outreach centre, where she can shower and eat, and the library. She says she's on the housing waiting list. "It's just the waiting. I am getting a bit sick, being outside. At the moment I'm just drifting."
Further west in Helensville, Andrew reckons he was the only homeless man in town. Or, at least, the only one sleeping on the streets. "It was on Facebook. But I got kicked out by the cops."
At 51, Andrew says he's unlikely to give up the addictions that have been behind the darkest periods in his life and got him kicked out of his flat-share with an ex-partner in Parakai. After being kicked out, Andrew went "straight to the pub and got pissed". It was his third time on the streets.
Staying out west is a safer option than the city centre, Andrew believes. "The CBD is too dangerous," he says. "You have all those street kids. They will rob you, smash you, kill you for some drugs. I got my head kicked in by some people in Queen St for the $5 in my wallet."
Andrew is excited by his new emergency accommodation, organised through a social housing network. "It means, I mean f..., I can sleep in a brand new bed."
Now he's taking each day in his stride. "I worry about today. Tomorrow is never going to be here. Today is the day you worry about. I wake up positive, you have to."
A sick dad called Solomon home to New Zealand after 30 years in Australia.
But the Auckland housing market, bureaucracy and lack of support left three generations sleeping in one car. "We ended up in Mangere Bridge until the cops told us to move on," Solomon says.
Then they moved around car parks in West Auckland.
Solomon found navigating the social support system in New Zealand daunting. "For me to try and get help has been a big journey. Everything is totally different from Australia," Solomon says. "I usually don't depend on support. But over here I have had to. I have had to learn. Organisations are there but I have never heard of them. WINZ never pointed me in the direction of help."
His father, Wiremu, suffers from severe cataracts. When Wiremu's house was sold, the new owner raised the rent, making it impossible for him to stay.
Wiremu told him his increasing blindness made the paperwork near impossible.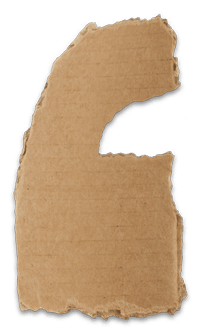 "How can I find a house when I can't see? It's bad enough trying to get myself to the toilet," Wiremu said. "They told me to ask someone else but there wasn't anyone."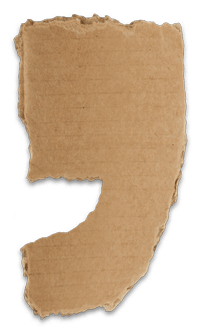 That is when Solomon came home. While the men have just been placed in emergency housing, Solomon's priority is to find a permanent home so his 13-year-old son Piri can go to school. "We're starting to find our support," Solomon says.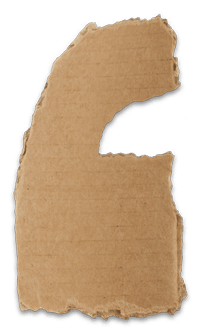 I just dream of laying back and enjoying my weekend in my own place.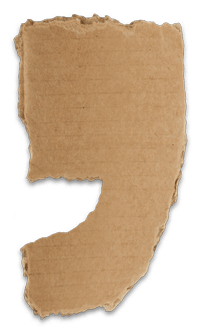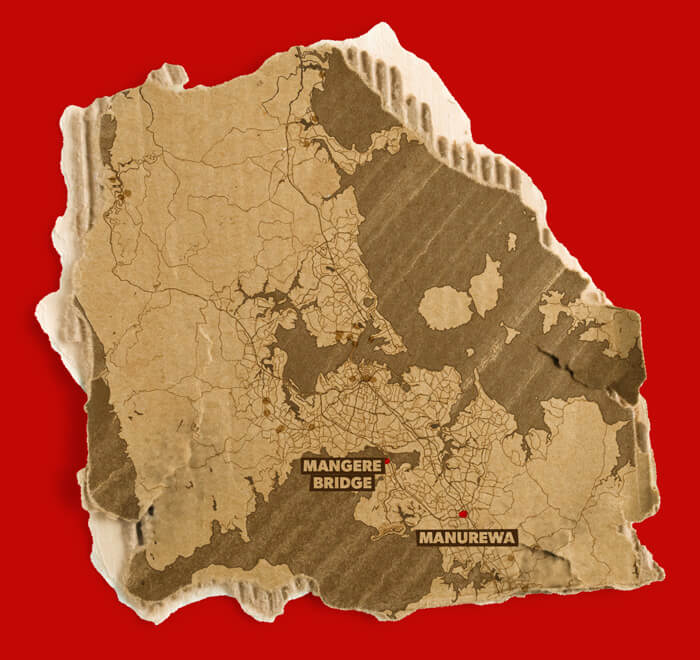 By Dileepa Fonseka
& Charlotte Carter
Pom has most of the trappings of suburban life. The 40-year-old hits the gym in the morning, does a hard day's work, then at night he kicks back at home and watches his favourite shows on Netflix.
But home for Pom is a Mitsubishi station wagon, tonight parked outside Mangere Bridge library. The rear seats are pushed down. Thick blankets are rolled up on one side and a thin mattress stretches the length of the seats on the other side.
He starts his car engine a couple of times during the night when it gets too cold or he needs to move. Pom doesn't blame anyone for his situation and he doesn't want sympathy. "Some people have full-time jobs and live in their car, some have full-time jobs and are boarding in shocking places or garages."
He doesn't like his situation, but the high cost of rent in Auckland and his two criminal convictions left him with few options.
"A two-bedroom unit place would be good for a single person, or a one bedroom but you can hardly find a one bedroom place," he says.
Before he moved into the car, Pom lived in a West Auckland lodge.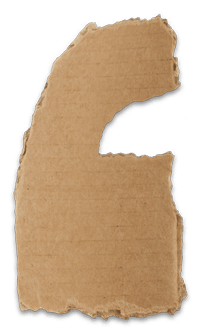 Lodging sucks - I like my privacy. I didn't like the conditions and the landlord was a bit of a fricken prick, so I left after six weeks and decided to live in my car, give it a go and adapt.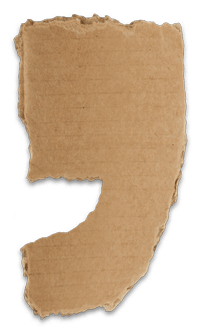 Pom, whose voice has been altered to protect his identity, says he chooses to live from his car.
Pom is upbeat, almost optimistic, despite his situation. "I've got multimedia with me," he says as he points to his tablet. After work, he parks up near a public library or community centre and hooks into the WiFi. He slides his tablet into the sunshield and watches Netflix until the WiFi is turned off at 9pm. Narcos and El Chapo are his favourites.
A little further south, Manurewa locals readily list streets and shopping malls where they've seen people sleeping rough; as well as bushes beside a Clendon GP's clinic, along fences in public parks and at a block of shops that line a large parking lot in Browns Rd, Manurewa.
But Pom seeks solitude. He sees others in his situation all the time, but he doesn't want to be their friend. When another car pulls up close, he moves his station wagon.
Pom's cheerful outlook means he can see some benefits to living in a car: no rent means he's been able to save some money. He's been forced to join a gym so he has somewhere to wash. He's always wanted to lose weight and now he runs on the treadmill before work and then heads to the shower before starting his day.
Pom's work colleagues have no idea he is homeless. When they ask him where he lives, he gets anxious, but gives a vague answer about living somewhere out west.
Pom apologises often. When his car boot is opened, he apologises for the mess. Then apologises for his shorts and jandals. Pom has dreams and good intentions - he resents the way he's living now. Beyond the jokes and smiles, he keeps reiterating that he will find a way out of the car. "I just dream of laying back and enjoying my weekend in my own place."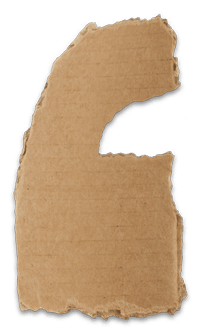 A car becomes luxury. That's a horrible indictment on our society.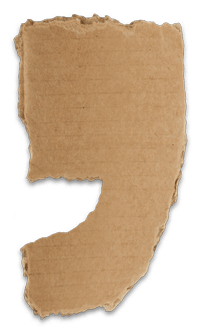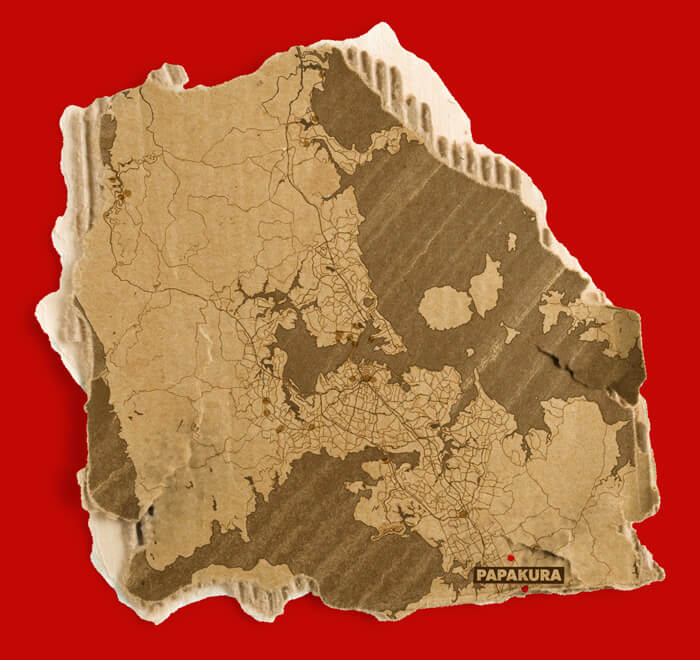 There aren't many beggars in Papakura, or people huddled overnight in alcoves. But there is a bold sign in front of its Methodist Church reading 'Pop in for dinner - all welcome'. It's there because homelessness is a problem in Papakura.
Reverend Peter Williamson started the weekly event about four years ago; on some Tuesdays more than 100 people tuck in. This evening it's fish pie and the air's thick with bonhomie.
Not everyone here is a rough sleeper, Williamson, a former lawyer, explains. Most could better be described as vulnerably housed, some seek friends more than free food, a bunch sleep in cars.
There's a pattern Williamson sees: miss a week of rent, then another, then the landlord kicks them out. There might be addiction or mental illness, abuse or plain bad luck. People pay hefty sums to move into substandard housing because they can't afford a bond and they can't get references. Their financial situation crumbles. Poor choices made from pretty dismal options.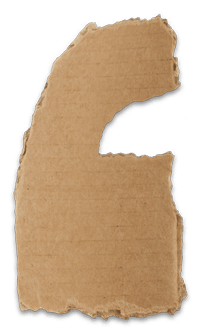 "Despair happens," says Williamson. "And a car then, for them, becomes luxury. And that's a horrible indictment on our society."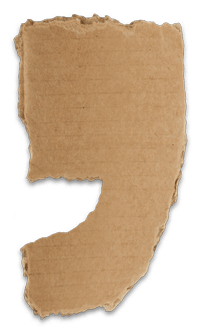 While he "rails against the injustice that's happening in south Auckland" in private, Williamson takes a pragmatic approach in practice - offering food, no-nonsense friendship, showers, an address for mail, and advocacy for housing if requested. It isn't always.
The chief executive of the homeless: Angus. CHRIS SKELTON/STUFF
The chief executive of the homeless: Angus. CHRIS SKELTON/STUFF
A white-haired man in a tattered red ski jacket at the table next to us declares he's the "chief executive of Papakura's homeless".
"Just joking," he adds. "But I am one of what is called the precariat - because we're precarious and don't know where we'll be from day to day."
Angus McIntyre, 72, sleeps in a decaying caravan without toilet or shower, plonked in the middle of a junkyard. The local WINZ office is next door.
Angus comes to the church for camaraderie, "cause we're all basically in the same boat - trying to survive," he says. He knows Papakura's car sleepers well.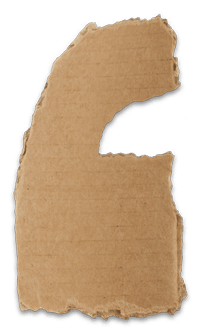 "We share information, about where the soup kitchens are and where the police are … dishing out tickets for warrants," Angus says. "A lot of people can't afford to keep their cars up to those standards, but together we keep the wagons rolling."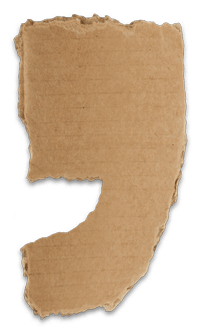 The Gypsies, as fellow car dweller Richie calls them, also pool food, jumpstart engines if one of them falls asleep with their phone charging or heater on, and babysit each other's dogs (who also sleep in the cars).
There's about eight of them, and half have jobs, Richie says. Newcomers are welcomed, be they freedom camping backpackers, desperate families, or lone men down on their luck. The families don't stay long; Richie has a social worker on speed dial who gets them sorted with housing.
Richie tells us he's been living in his car almost two years. He gradually started spending more time in the car than at home - travelling for work - then his wife kicked him out. A 49-year-old grandfather of 13, he recently moved from a two-door Mazda to a brightly painted van which cost him $800. At night, he parks outside the Papakura Marae.
The marae lets Richie and his fellow car sleepers use its showers and puts on a feed each Thursday. Another church brings breakfast to Bruce Pulman Park, another homeless hub, on Sundays. These three free meals are bright points each week for the Gypsies.
Pride stops him asking WINZ for help, despite the swollen legs and arthritic hands that prevent him working. "I hate relying on other people; it's me that got me into this mess," he says. Richie tells his family his construction job's keeping him away and his non-gypsy friends that everything's fine.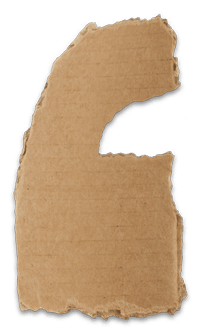 "I've been in and out of hospital lately," he admits. "It's - what do they call it? - toxemia or something. From being in the car and unable to elevate my legs. There's quite a few of us who've got it in the cars."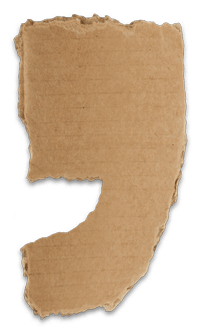 He does still work as a roadie for some top New Zealand musicians, whose names he's asked us not to publish. "They don't know I'm living like I am," he says. "It would be good to get it off my chest, but that's when the old 'come stay with me' kicks in. I can't do that, not when they've got families. You can't have the bros just coming over like that."
Richie jumps up from the table to bring us dessert - sweet toast with ice cream and raisins - then offers to take us to the marae to meet his friend Mike. He tells Angus to hop in too, to spare him walking home to the junkyard.
Mike, 38, has two vehicles. A small sedan - which he's in when we meet, its steering wheel pressed into his vast belly - and a van Angus gave him to sleep in. He's been homeless since he came south from Northland two years ago to escape P addiction.
Now he's clean, but has no income. He's not working because of his health and not getting a benefit because he doesn't like dealing with WINZ. He did have a job when he first came to Auckland, but even then couldn't afford rent.
"I wanna be back working but can't because of my legs," he says. Like Richie's, Mike's are puffed up and aching. He's got a bad skin infection too, after slicing a shin at his last job.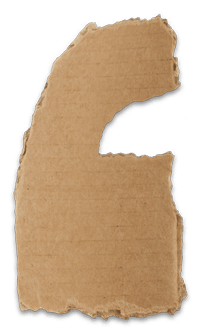 "I need to go and see the doctor, but I've been putting it off now for about a month. I know I should care about myself, but …", he trails off.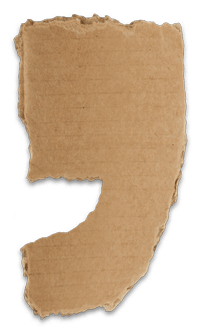 Most Tuesdays see Mike at the church dinner, but he'd already invested petrol in an 18km return trip to Pick-a-Part that day to get a serviceable steering rack and some door hinges for the sedan. He's trying to get it WOF-ready to sell, so he can afford to do up the van.
Living in a vehicle is the only way Mike can live within his means - he says he doesn't mind it, really.
"People think we've got it rough but people on the streets, they've got it worse. They don't have a roof over their head, they don't have a heater to turn on. They're the ones who really have it hard and need help."
Rim was a posterboy for former homeless being housed. Yet he's still in his car. CHRIS SKELTON/STUFF
Rim was a posterboy for former homeless being housed. Yet he's still in his car. CHRIS SKELTON/STUFF
Richie and Mike are keen for us to meet a guy called Rim Ihaka. We find Rim in a silver station wagon parked at Papakura's Bruce Pulman Park.
Richie raps on a window and a big black nose fogs up the glass - it's Max, Rim's two-year-old pitbull.
"With him, I never get lonely," says Rim, who's 42 and has spent most nights since 2014 in his car. "I got him when this lady who looked after me on the streets when I was younger passed away. At the funeral they said I could pick two things out of the house ... he was just a puppy and he walked out of a room to sit beside me.
"Been together ever since, eh son?" His glossy, scar-faced mate licks him across the chin.
Rim works in traffic control but says he was told today to take a few days' stress leave. He's got demons, there was an incident with a colleague, he needs a bit of a breather.
Auckland's car sleepers hit the headlines in 2016 and well-spoken Rim became something of a poster boy. Back then, and again a year later, he was painted as a success story: a car sleeper ready to move on to a permanent home. But the reality is, Rim's still in his car.
Dallas: Car cowboy of Silverdale
Dallas just wants to be left alone in his car. JULIET McGHIE/STUFF
Dallas just wants to be left alone in his car. JULIET McGHIE/STUFF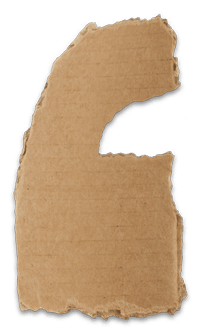 My heart races when people approach me, but mostly they just leave me alone.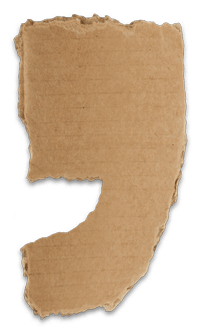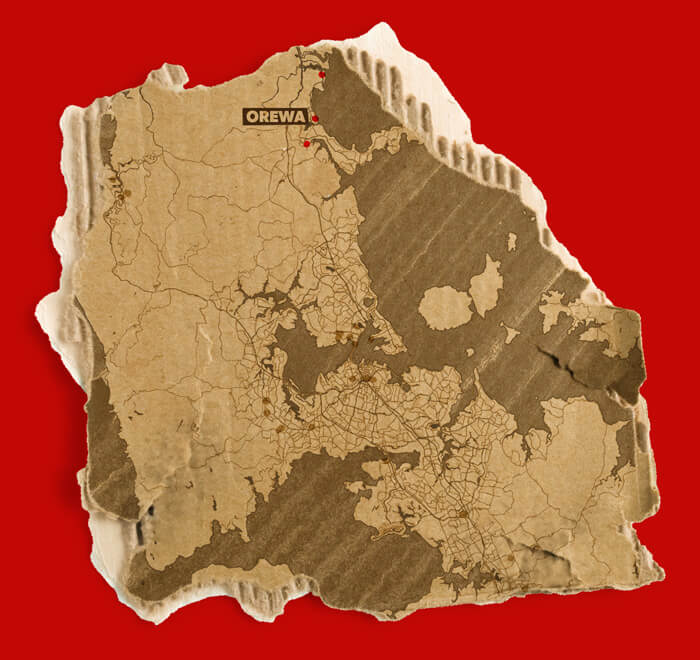 Dallas has everything he needs in his car: phone, medication, CDs, DVDs and a folder containing all the information he needs to write a book.
His car is permanently parked in an industrial area of Silverdale, and he used to get his copy of the Rodney Times delivered to a makeshift letter box. Seven cats roam the area, keeping him company.
Eloquent, incredibly well-read, and with a razor-sharp recall of facts and figures, it is Dallas' body that's failing him. "I'm currently writing a book about my life," he says. "And I'm related to some famous people in New Zealand. I've always been interested in my family tree."
He's tried living in a retirement home, but it wasn't for him. Instead, he has two cars: one to drive around in, the other permanently parked. He's happy where he is, and he's not harming anyone - his main fear seems to be that someone will move him on.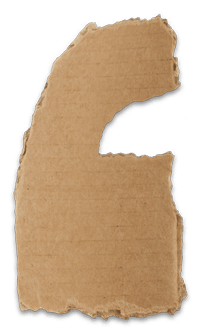 I do feel anxious sometimes being here, and my heart races when people approach me, but mostly they just leave me alone.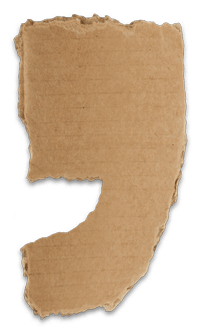 At the northern end of Orewa, next to the scout den, there's a picturesque bridge, under which several people often spend the night. Others sleep in cars alongside freedom campers and tourists. The view towards the beach is stunning.
A woman sleeping in her car in the hamlet of Waiwera says she's driven down from Whangarei and is catching the bus in the morning, another in Orewa says she has a home nearby but is on her way up north the next day. They both say they're not homeless but it seems odd to find two single women sleeping in their cars on such cold nights. Perhaps it's safer up here than being in the city.
Outside Orewa's McDonald's, a man says he's between homes, having moved up from Rotorua where he saw a lot more homeless but the gangs controlled the streets. He gets around on an old bike; a couple of mornings later he's at the southern end of the beach.
Gloria lives on the Hibiscus Coast and helps a group called 'Seven Mile Miracle' distribute food, blankets, toiletries and sanitary pads to the homeless. She says a few people live in cars hidden behind Orewa businesses, and they'll often disappear for a few days or weeks.
"Before you can help, you need to win their trust," she says. "And before you can help them they need to help themselves, and want to get off the streets. Some people choose to live on the streets. Some simply can't afford to live in homes. They may be able to afford rent but can't afford any food. And some are caught up with drugs. After being in half-way homes some people would rather be on the street to get away from all the drugs."
Editor: Steve Kilgallon
Reporters: Amanda Saxton, Steve Kilgallon, Adam Dudding, Dileepa Fonseka, Charlotte Carter, Debrin Foxcroft, Torika Tokalau-Chandra, Juliet McGhie
Visuals: Chris McKeen, Chris Skelton, Lawrence Smith
Design & layout: Aaron Wood
more special features from Stuff